ALGORITHMIC WARFARE ROBOTICS AND AUTONOMOUS SYSTEMS
Special Operations Command Exploring AI Tech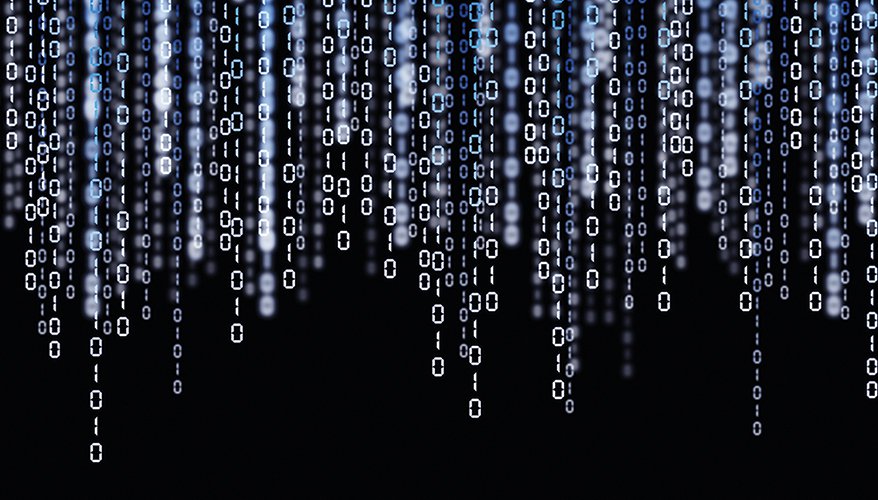 Illustration: Getty
With the Defense Department investing more funding into artificial intelligence platforms, Special Operations Command is also looking at how it can leverage such technologies to assist commandos around the globe.
"There are many ways that we are looking into artificial intelligence and deep learning," said Jim Smith, the command's acquisition executive.
One is by taking part in the Defense Department's Project Maven, an effort to develop technology that could help the military more quickly analyze intelligence, surveillance and reconnaissance data collected by unmanned aerial vehicles, he said.
"We've got folks that stare at screens for many hours in the day watching an ISR feed," he said during remarks at the National Defense Industrial Association's annual Special Operations Forces Industry Conference in Tampa, Florida. "It almost seems custom-made for machine learning-type technology."
The command is working hand-in-hand with other Pentagon agencies on that effort, he noted. "We're on the edge of that for DoD," he added.
David Breede, program executive officer at SOCOM's special reconnaissance, surveillance and exploitation office, said the command is one of the primary organizations working on Project Maven.
His office is using its full-motion video processing, exploitation and dissemination system to assist with the effort.
The PEO is participating in not "just the general meeting, but also the discussions of how things coming out of Maven might transition to a longer-term program," he told National Defense.
For now, Project Maven is focused on analyzing video data, but other advancements in automation and data analytics will also likely be examined, Breede noted. "We stay abreast of what they're doing," he added.
A key part of utilizing artificial intelligence properly is ensuring that the platform has enough data to learn from, as well as building a large database of information, Smith noted.
"We're in the process now of getting that robust database, that robust machine information so that our probability of, 'Yes, that's a red truck,' goes from where it is today — a fairly low percentage — to a very high percentage," Smith said.
Special operators often come across vast amounts of information that can be useful for military operations, he noted.
Lisa Sanders, director of SOCOM's science and technology office, said machine learning will be a key aspect of the command's new "hyper-enabled operator" concept which seeks to give commandos enhanced capabilities. The concept includes four technology pillars: communications, computing, data/sensors, and human-machine interfaces.
The command plans to develop these technologies under an aggressive timeline, she said during remarks at the conference.
Equipment that includes commercially available technologies could be ready and in the hands of operators in as little as six months, she said. However, most will probably be developed in an 18-month to two-year timeframe, she added.
"Special operators often come across vast amounts of information that can be useful..."
Other capabilities — such as machine learning — will take much longer to develop and field, she said.
"If I really need to understand how I'm going to use artificial intelligence … to provide a positive identification for either the hostage that I want to rescue or a building that I'm going to be in, [then] there are a lot of questions that have to be answered" about how to validate those tools, Sanders said.
Artificial intelligence presents many challenges, and it has taken major companies such as Google a large amount of time to develop AI-enabled technologies such as self-driving cars, she noted.
"That's because people are trying to understand what happens when things go wrong," she said.
"The normal way that we validate things like that is that we test every possible outcome and that's how we determine what's safe," Sanders added. "But in the world of artificial intelligence, you can't do that because every outcome is changing with every input that you put in."
Special Operations Command needs to work through various policy questions as it develops the technology. In some cases, it could take up to 10 years for capabilities to be approved, she said.
"I do think you are going to see a fairly substantial amount of products that are coming out in the two- to five-year window of time, and then it's the ones that are policy-constrained that are going to take us longer" to field, she said.
The way SOCOM approaches the development of artificial intelligence and autonomy is by contemplating the effects that the technology could offer commandos, Sanders noted.
That could include "taking mountains of sensor data and through artificial intelligence highlighting what are the probable best targets … or using the combination of that machine learning to help guide an autonomous system," she said during a press conference.
However, despite SOCOM's interest in the technology, there has been little actual investment in such platforms on the science and technology side, Sanders added.
"Right now, I have not spent any money from SOCOM S&T on artificial intelligence," she said. "We were trying to explore what we were trying to achieve with artificial intelligence rather than just advancing the science of artificial intelligence."
However, Sanders' office has done some exploratory work where officials brought in subject matter experts to discuss the technology, she noted. "[We] talked about how do we even define the language so that the people that are working that space understand our problem sets," she said.
But S&T funding for artificial intelligence is on the way, she noted. The office plans to complete some projects related to AI in fiscal year 2019, Sanders said.
— Additional reporting by Vivienne Machi
Topics: Robotics and Autonomous Systems, Robotics, Research and Development, Special Operations, Special Operations-Low Intensity Conflict