Russia, China Making Inroads in South America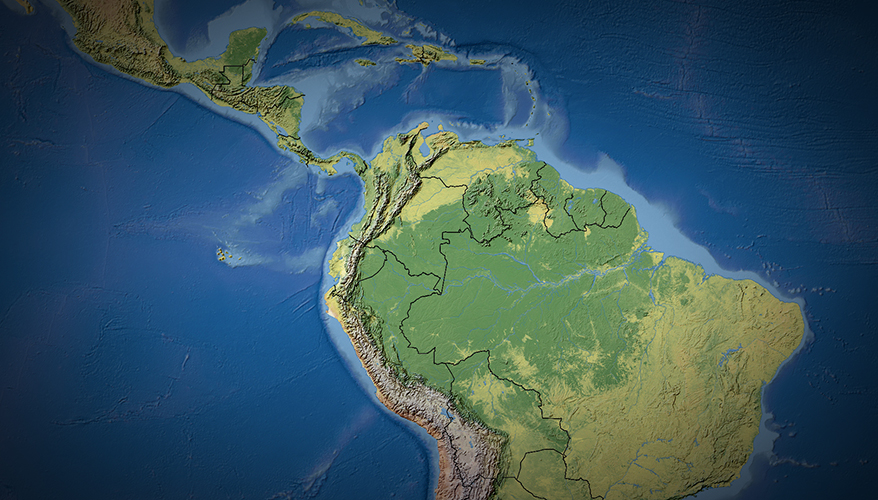 Image: iStock
Russia and China are amping up efforts to increase their influence throughout Latin America, said the commander of U.S. Southern Command June 7.
The two nations are the leading rivals of the United States in the region, though Iran is also a country of concern, Adm. Kurt Tidd noted during a meeting with reporters in Washington, D.C.
"We can't just pay attention to what they're doing in Europe or in the South China Sea," said Tidd, whose area of responsibility includes Central and South America. "If they are global concerns, we need to pay attention to what they are doing on a global basis, and that means we have a responsibility to be watchful … and to see how are they interacting in our region."
Southcom's area of responsibility is much closer to the United States than other geopolitical hotspots such as Europe or the Middle East, he noted.

"[We cannot] lose sight of the fact that right here, far closer to home, there is competition going on," he said. "It is competition for influence. And the single most important thing that we can do is compete ourselves and make sure that we are the best possible partner" to friendly nations.

Russia has been increasing its presence in South America by flying more bomber patrols over the region to collect intelligence, surveillance and reconnaissance data, he said. The country is also trying to court nations on the continent with low-priced military equipment, he noted.

"[We see] very, very aggressive efforts to sell military hardware in the region, and oftentimes those types of deals come without the sort of typical strings attached ... in terms of end use" that the U.S. government requires, Tidd said.

Moscow is also reestablishing relationships with traditional partners in the region including Nicaragua, Venezuela and Cuba, he said. "It's an area of concern," he added.

In the case of China, the country is trying to exert influence by offering alternatives to U.S. defense items, Tidd said.

"China, especially, but also Russia, are competing in that space to offer deals that undercut the type of equipment that we would be interested in providing and that the countries are interested in purchasing," he said.

Many nations in South America are facing budgetary pressures that extend to their military accounts and they are trying to find the best deals possible, he said.
"It's never easy to compare apples to apples, but what we observe is if you buy American — which is what they absolutely want to do — not only do you get the kit, you get the spare parts, you get the support and all of the back-end tail that goes along with it," Tidd said.

With equipment from Russia or China, however, "you get the stuff but then it's on your own dime and will cost you extra if you want to maintain it or do the refurbishment or do the upgrades," he said.

The United States offers nations a better long-term deal, he said.

"It's a bit of sticker shock on the front end in order to get in and buy it," Tidd said of U.S. military equipment. "That's where we're trying to educate our partners and come up with the best possible arrangements that we can" to facilitate sales.

Tidd noted that Moscow recently attempted to undermine a U.S. sale of wheeled military vehicles to Peru.

"They were very, very interested in the U.S. Stryker vehicles," he said. However, Russia released "propaganda" that questioned the effectiveness of the Stryker and then "rolled in with some refurbished BTRs at a cut-rate price," he said.

Russia has also supplied Venezuela — which is currently undergoing a major humanitarian crisis amid food shortages — with high-performance fighter jets.

Moscow has provided the country with "a significant number of high-tech systems that are clearly not warranted by the security threats in the area," he said. "Why do they need high-performance jets? They face no existential threat from any of their neighbors, so it's a bit of a mystery."
Topics: International, Global Defense Market