ALGORITHMIC WARFARE INFOTECH
Algorithmic Warfare: Pentagon Eyeing AI Center for Tech Development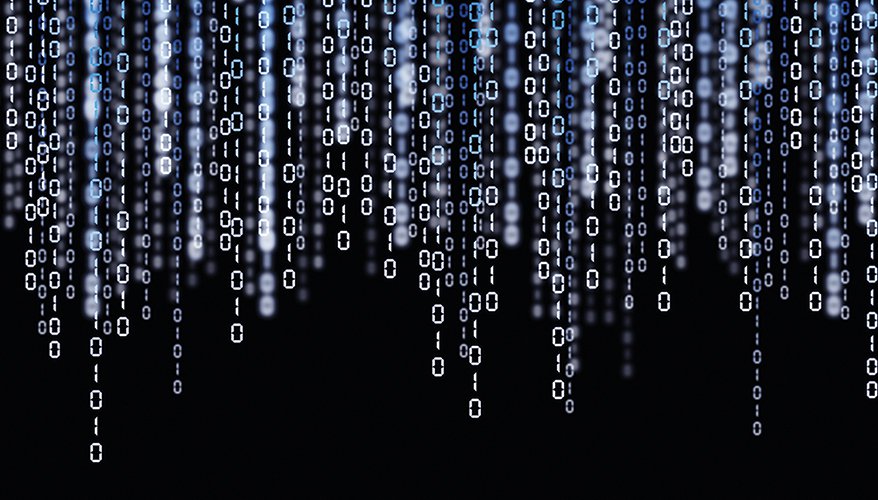 Illustration: Getty
A new center to further develop artificial intelligence for military applications is in the works at the Pentagon.
"AI is a long-term technology that will be useful for defensive and perhaps offensive purposes as well," said Eric Schmidt, chairman of the Defense Innovation Board. "The creation of … [a center] is under review right now and I suspect will occur."
The board is recommending that the center be created in partnership with one or more universities to ensure it is world class, he said during testimony to the House Armed Services Committee in April.
Eighteen months ago, the Defense Innovation Board proposed establishing an AI center that would centralize the coordination of the technology and provide enterprise expertise to the office of the secretary of defense, he said. It would also encourage decentralized execution of artificial intelligence projects and the insertion of such technology into existing programs of record.
This can be done without disrupting the work of the various services labs and other Pentagon research organizations such as the Defense Advanced Research Projects Agency, he added.
Already the department has established an effort known as Project Maven which is meant to assist the military with analyzing drone footage faster using machine learning.
The AI center would focus on "solving operational problems with existing commercially available technology that requires modest adaptation to military use cases," Schmidt said.
A center is needed to better develop the technology, which is expected to offer wide-ranging benefits for the military, he said.
"DoD has yet to embrace the transformational capabilities of AI," Schmidt said. "In this space, the department is neither keeping pace with private industry or academia, nor effectively incorporating or guiding breakthroughs for defense."
The Pentagon collects vast amounts of data from a variety of sources, but takes few steps to label, structure and process them, he said. "Though labeled data is the fuel for AI, DoD has yet to fully leverage the value of both unclassified and classified data sets," he added.
Deeper focus, closer collaboration and more resources devoted to AI are needed in order to solve the Pentagon's most pressing issues, he said.
Schmidt — who is the former executive chairman of Google's parent company Alphabet — said most of the Defense Department's work in artificial intelligence has concentrated on basic research.
That "has been foundational to the development of the technology but is typically not immediately delivered to the war­fighter because of the infamous 'Valley of Death' in the DoD acquisition environment," he said. "From an acquisition perspective, there are no shortcuts to AI."
Without some type of unified artificial intelligence organization for the department writ large, the Pentagon will soon reach a tipping point after which it will be unable to catch up to its competitors, Schmidt added.
Peer adversaries — such as Russia and China — have made promises to increase their spending on artificial intelligence, which has concerned military leaders.
Russia, seeing the investments that innovative U.S. companies are making in this field, knows that it needs to up its ante, said Samuel Bendett, an associate research analyst at CNA, a Washington, D.C.-based think tank.
"They recognize what they're up against," he told National Defense at the Navy League's annual Sea-Air-Space Conference in National Harbor, Maryland. "But at the same time, they're not trying to catch up to the huge and well-financed efforts of the likes of Google and Facebook and others. They want to forge their own path."
Russia has followed such an approach with its development of other emerging technologies such as unmanned aerial vehicles, he noted. The country knows that it can't match how much money the United States spends on Reapers, Predators and Global Hawks, but it can follow a different path that keeps costs down while still achieving its ultimate goal, he added.
"They're using UAVs today in combat and they are very successful," he said. "They don't need to match because they can't. They can't spend $500 billion on a military budget. But they don't need to."
Additionally, in the United States, breakthrough technologies often develop organically in the private sector, he said. Artificial intelligence is one example.
"In Russia, we have a reverse of that almost, where the Ministry of Defence says, 'This is what we're going to do. We have all these departments and military schools, we have all these forums, we have all this investment. Let's put together some kind of framework where we can develop that entirely and maybe get some stuff from the private sector,'" Bendett said.
Ed Brindley, acting deputy chief information officer for cyber security at the Defense Department, said one of the goals of the AI center will be to look at ways to adopt technology that is being developed in the commercial sector.
He expected the center to open within the next 18 months and that over time there will be a more determined focus on "how to adopt AI across the department," he said during remarks at the annual C4ISRNET Conference in Arlington, Virginia, in May. "There are so many applications, whether you consider it classically in a video or a still imagery context, or you look at it in terms of autonomous systems."
Richard W. Linderman, deputy director for research and engineering at the office of the assistant secretary of defense, noted that the technology could also help the Pentagon operate with greater efficiency and speed with less expense.
"DoD is nothing if not a very large business," he said. "You have to view AI and its impact on the DoD, not just from the military impact point of view, but also from the business improvement point of view. We have medicine, logistics, legal. All these areas are ripe areas for a positive impact with AI."
Topics: Infotech, Information Technology, Robotics and Autonomous Systems, Science and Engineering Technology, Robotics