Industrial Concerns Shaping Asia-Pacific Arms Market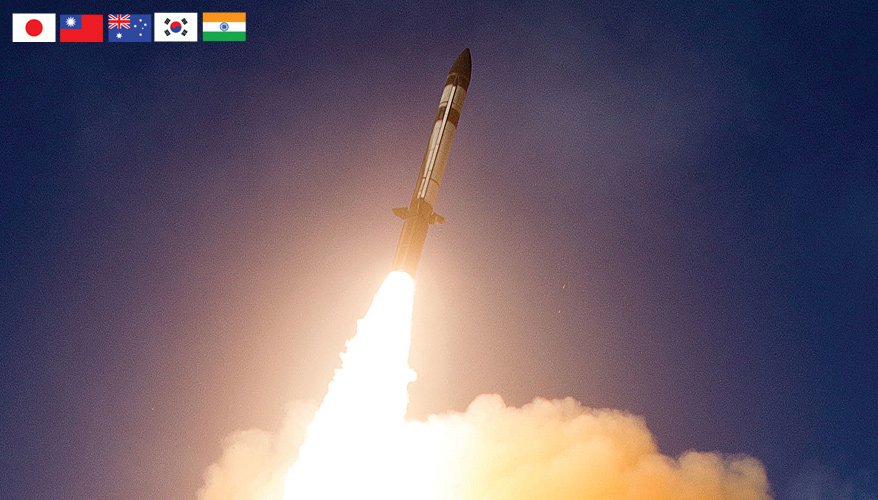 Japan plans to purchase Standard Missile-3 Block IIA missile interceptors.
Photo: Defense Dept.
This is part 3 of a 5-part series covering the current global weapons market by region: Europe, Middle East, Asia-Pacific, Africa and Latin America leading up to National Defense Magazine's coverage of the Eurosatory defense and security exhibition in Paris, June 11-15, 2018. Today: Asia-Pacific.
Efforts by countries in the Asia-Pacific to boost their indigenous industrial bases will have major implications for international defense contractors, according to analysts.
The region remains the world's largest arms export market. Nations there accounted for 42 percent of global arms imports from 2013 to 2017, according to the Stockholm International Peace Research Institute, which tracks military spending trends.
Of the 10 largest importers in that timeframe, half were in Asia including India, China, Australia, Pakistan and Indonesia. Russia accounted for 34 percent of arms exports to the region, the United States for 27 percent and China for about 10 percent, according to SIPRI.
Concerns about China and North Korea are driving much of the spending on military capabilities. However, the threat environment is not the only factor influencing weapons buys, analysts noted.
"There's also another regional thread here that points toward indigenization," said Steve Ganyard, an international military market analyst and principal at Avascent.
Governments attempting to significantly boost their domestic defense industries include Japan, South Korea, Taiwan, Vietnam, Australia, Indonesia and India, Ganyard noted in a podcast earlier this year.
Nations in the region are looking to create defense items that can be exported and find new markets, he said. "Very few of those countries are going to be able to threaten the major global primes at this point, but there's significant political impetus behind indigenization efforts … [and] that's going to bring a lot more players and a lot more competition to the marketplace within the next five to 10 years."
Japan and South Korea already have large defense industries. Their arms imports decreased by 50 and 19 percent, respectively, in the 2013 to 2017 timeframe relative to the previous five-year period. However, both nations remain partly dependent on foreign suppliers, a SIPRI fact sheet noted.
As tensions persist in the region, they have turned to the United States for several types of advanced weapons including combat aircraft such as the F-35 joint strike fighter.
In April, the South Korean government announced a plan to purchase 10 anti-submarine warfare helicopters from foreign sources.
Japan and South Korea have also ordered advanced air-and-missile defense systems from the United States. In January, the State Department approved the proposed sale of Raytheon's Standard Missile-3 Block IIA missile interceptors to Japan at an estimated cost of $133 million. The island nation also plans to buy two Aegis Ashore sites at an estimated cost of $1.8 billion. Additionally, South Korea recently said it intends to purchase Lockheed Martin's Patriot Advanced Capability-3 missile segment enhancement system.
However, procurements of foreign equipment can eat up significant portions of Asian governments' defense budgets and reduce opportunities for local firms, Ganyard noted.
"You will see the domestic industrial base continuing to pressure the Japanese government to carve out workshare for them on these types of programs, and really push for a program like F-3 to go forward," said Avascent senior associate Alex Chang, referring to a potential effort by Japanese companies to domestically produce a next-generation fighter.
The push toward indigenization in the region could have a major impact on the fighter jet market in the Asia-Pacific, analysts noted.
"You've got the big question of whether Japan presses ahead with developing indigenous capabilities and ditto for Korea," said Richard Aboulafia, vice president of analysis at the Teal Group. "That is hugely important."
In March, the Japanese government issued a third request for information for a next-generation fighter.
Lockheed Martin reportedly intends to propose an F-22/F-35 hybrid. Japan was denied permission to purchase the F-22 Raptor years ago, but is now a major buyer of the F-35.
"In terms of what they want, in terms of [concept of operation], in terms of capability, it's dead on," Aboulafia said of the notional hybrid system. "For Japanese industry to learn something here and for the U.S. to benefit from their investment money, there's so much potential in this concept."
However, the price tag associated with such a program could pose a major obstacle, he noted.
"The nonrecurring expense needed to create the product and the industrial arrangement to make it happen — that's many billions of dollars that the Japanese just might not be willing to spend," he said.
While an indigenous fighter program led by Mitsubishi Heavy Industries can't be ruled out, it could prove to be a difficult proposition, he added.
"They're doing some interesting work but … you're talking even more money for nonrecurring" development efforts, he said. "Replicating somebody else's aerospace industry in country — oh boy, that's just an extremely expensive game of catchup."


Right: Australia plans to buy MQ-4 Tritons for ISR operations. Left: Japan was denied permission to purchase the F-22 Raptor years ago. (Defense Dept. photos)
Buying more F-35s would be Japan's default option, he said. It is home to one of the world's few final assembly and checkout lines for the joint strike fighter, he noted. Shutting that down to pursue a different platform could cost Japanese jobs.
Meanwhile, South Korea aims to build a KF-X multirole fighter in partnership with Indonesia. Plans call for production to begin in the mid 2020s.
If that effort comes to fruition, it would be "transformational" for the South Korean defense industry, Aboulafia said.
The outcome of the U.S. Air Force's T-X trainer competition could influence the road ahead, he noted. Lockheed Martin has partnered with Korean Aerospace Industries to offer the T-50A aircraft.
"If the Koreans win that it will probably embolden them to move ahead more aggressively on the KF-X. If they lose it they might just rethink, 'Hey this isn't really earning us any money,'" he said.
South Korea is an F-35 customer. However, its planned buy might be in jeopardy as the acquisition decision comes under scrutiny by the country's Board of Audit and Inspection.
"Basically, they announced that they were getting more F-15s as a result of the particular competition, and then all of a sudden magically it was reversed" and the defense establishment decided to purchase the F-35, Aboulafia said. "It was clearly a non-transparent process that probably had a lot of politics involved or a lot of just preferences rather than rigorous assessments," Aboulafia said.
"That of course is a … recipe for trouble."
Taiwan has also expressed interest in developing an indigenous fighter to augment its force of U.S.-manufactured F-16 Fighting Falcons.
"Every country seems to want to have their own fighter program, but whether they will be able to fund that, whether those fighters will even be competitive by the time they reach [initial operating capability] is another question," Ganyard said.
"These large indigenous … airplanes are going to suck up a lot of resources," he added. "At some point, most of these countries are going to have to reevaluate what kinds of programs they do indigenously, and do these programs actually serve their requirements, their needs based on the threats at hand."
Australia, the world's sixth largest arms importer over the past five years, according to SIPRI, is another U.S. ally that has embarked on an ambitious military modernization effort. Officials have said that industrial considerations are playing an important role in the government's spending decisions.
"We want to use defense to underpin our economic prosperity … to form the basis of the smart, high-tech manufacturing of the 21st century," Australian Minister for Defence Industry Christopher Pyne said at a conference last year in Washington, D.C., citing the country's indigenous work on the F-35 as an example of the benefits of international workshares.
In 2016, Australia reached a deal, valued around $23 billion, with French company DCNS (now known as Naval Group) to build 12 submarines to beef up its fleet. Most of the construction is expected to take place in the Australian city of Adelaide.
The Australian government is in the final stages of selecting a contractor for its future frigate program to build anti-submarine warship vessels, valued around $26 billion. BAE Systems, Navantia and Fincantieri are the remaining competitors. The frigates are expected to be equipped with Lockheed Martin's Aegis combat system for missile defense missions.
A key stipulation of the project is all of the frigates must be built in Australia.
"These huge expenditures that are intended to maintain the defense industrial base and to have jobs that politicians can point to in many ways drive indigenous programs," Ganyard said.
When it comes to aircraft, Australia is acquiring the P-8 Poseidon which has anti-submarine warfare, and intelligence, surveillance and reconnaissance capabilities. It also plans to buy MQ-4 Tritons for ISR operations. The systems were developed by Boeing and Northrop Grumman, respectively.
The Pacific nation also plans to acquire dozens of F-35s. It recently took delivery of joint strike fighters with advanced Block 3F capabilities. "That's a bit of a budget devourer," Aboulafia said.
Meanwhile, India was the largest importer of major arms over the past five years and accounted for 12 percent of the global total, according to SIPRI. Its imports increased 24 percent relative to the previous five-year period.
Russia accounted for 62 percent of those sales. However, India is seeking to diversify its foreign sources. Indian arms imports from the United States increased 557 percent in recent years, making it the nation's second largest supplier, the SIPRI fact sheet noted.
"This development is part of the growing strategic partnership between the two countries under which the U.S.A. has begun to supply India with advanced military equipment," it said. U.S.-made systems sold to New Delhi included long-range maritime patrol aircraft, strategic transport aircraft and combat helicopters.
In April, India reopened a competition for fighter jets and released a request for information. It plans to buy 110 aircraft, 15 percent of which would be bought off-the-shelf while the rest would be made in India by a domestic firm and an international partner, according to Avascent.
That vision would be in sync with Indian Prime Minister Narendra Modi's "Make in India" campaign to boost his nation's manufacturing sector.
"They certainly have the requirement [for military modernization] and they've been spending the money," Aboulafia said. A new fighter competition would likely be a three-way race between the Saab Gripen, the F-16V and Boeing's F/A-18 Super Hornet, he noted.
Aboulafia said it is unlikely that India will buy the F-35 anytime soon because there would probably not be any local jobs attached to a joint strike fighter sale.
Another Asian country that the United States is courting for strategic reasons is Vietnam. Hanoi has maritime territorial disputes with China that impact its exclusive economic zone.
"The big question mark is how quickly Vietnam decides to open up to the West, because they would be a natural market for used P-3s and C-130s and whatever else," Aboulafia said.
Analysts expect the Asia-Pacific arms market to remain robust in the coming years, and the United States is hoping to cash in for strategic advantage and to help its own industrial base. As the Pentagon prepares for a potential conflict with China, the Trump administration is taking steps to facilitate arms exports to friendly governments in the region.
"When we go to war against China, … if that happens, we have allies and partners that they don't," Undersecretary of Defense for Acquisition and Sustainment Ellen Lord said recently during remarks at the U.S. Chamber of Commerce.
"Building up that base is very, very important," she added. "We want to make sure that we can export our technology, our products so that we are truly interoperable to fight together."
More stories from our International Arms Market Roundup


Part 1: Crime Threat Driving Latin American Defense Spending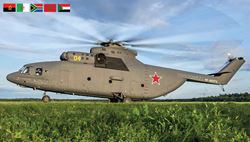 Part 2: Despite Slumping Defense Sales, Opportunities Abound in Africa


Part 3: Industrial Concerns Shaping Asia-Pacific Arms Market


Part 4: Russia, Trump Driving European Arms Purchases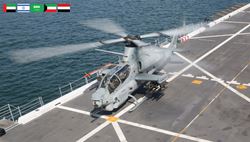 Part 5: Middle East Arms Imports Expected to Remain Robust
Topics: Missile Defense, Air Power, International, Robotics, Robotics and Autonomous Systems