Despite Slumping Defense Sales, Opportunities Abound in Africa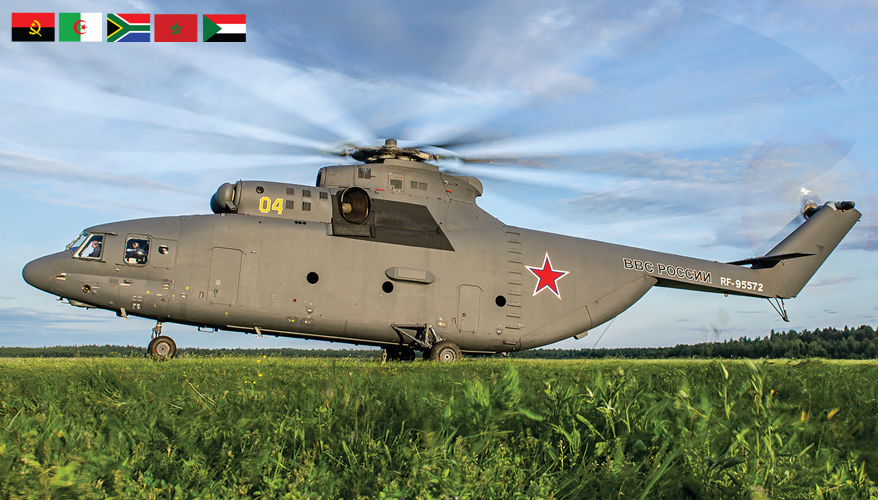 Algeria favors Russian equipment, such as the Mil Mi-26 transport helicopter.
Photo: Alex Beltyukov
This is part 2 of a 5-part series covering the current global weapons market by region: Europe, Middle East, Asia-Pacific, Africa and Latin America leading up to National Defense Magazine's coverage of the Eurosatory defense and security exhibition in Paris, June 11-15, 2018. Today: Africa.
Facing threats from civil conflicts and terrorist organizations such as al-Shabab and Boko Haram, some African nations are investing in equipment even as defense spending continues to be low across the continent.
"If we look at military spending, then Africa has seen a decline over the last three years," said Nan Tian, a researcher at the Stockholm International Peace Research Institute's arms and military expenditure program. "Its levels are still higher than they were 10 years ago, but we are definitely seeing a decline within African military spending, both in terms of Sub-Saharan Africa, as well as North Africa."
SIPRI analyzes defense sales in five-year periods. Military arms imports on the continent decreased by 22 percent between 2008-2012 and 2013-2017, according to a report titled, "Trends in International Arms Transfers, 2017."
Lower oil prices hit the continent hard and led to substantial cuts in military investments among the largest spenders in Africa including countries such as Angola and Algeria, Tian said. At its peak in 2014, oil prices surpassed $100 per barrel. It has dropped to around $60 per barrel now, he added.
Unless "prices recover to a high enough level, certain of the large spenders in the region can't actually afford to increase their spending," he said. "They simply don't have the fiscal capacity to do so."
At the same time, many countries are battling terrorist organizations or facing civil war, which is driving some spending, said Derek Bisaccio, an analyst at Forecast International, a Newtown, Connecticut-based market consulting firm.
"Most of the big countries are looking at both counterinsurgency and peer-to-peer conflict," he said. "A lot of the smaller militaries are worried mostly along the lines of counterinsurgency."
That means nations will be looking for equipment that will give them mobility and allow them to deploy rapidly to remote locations, he said. These could include areas that are in rough terrain and far from population centers and military bases, he added.
Such platforms include light vehicles, helicopters and surveillance aircraft.
There is also a need to better protect vehicles from improvised explosive devices, Bisaccio said.
Despite African nations having smaller budgets, there are still a number of opportunities for foreign countries to sell them arms, Bisaccio said.
"In many of these countries, they space procurement over time. And because they look at so many different suppliers, that means there is generally constant opportunity to sell a lot of these systems that they are interested in," he said.
More than 70 percent of the defense spending on the continent is concentrated in just a handful of states, he noted.
Algeria is the regional leader in spending and allocates around $10 billion a year for defense, he said. South Africa, Morocco, Angola and Sudan follow, and spend $3 billion to $4 billion annually on their militaries, he added.
Despite being dwarfed by big spenders in Europe, the Middle East and the Asia-Pacific region, the African market is dynamic in terms of its suppliers.
"They basically buy from anyone," Bisaccio said. The continent spends about $5 billion to $6 billion annually on military imports. However, African states seldom purchase equipment from each other.
"Most of the big suppliers to African states are non-African states," he noted. "They're from elsewhere — they're either in Asia, they're in Europe or they're in North America."
South Africa is one of the only African nations to sell to other African countries, he said. It has sold mostly armored vehicles and is not particularly diverse in its offerings, he added.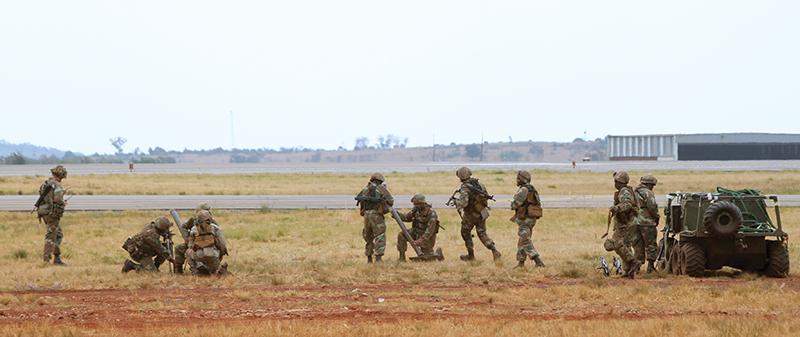 South Africa is one of the only African nations to sell to others on the continent. (Njr Za via Wiki)
Russia is the biggest exporter to the region and racks up about one-third of the continent's sales, which translates to about $2 billion in exports, Bisaccio said. They sell a variety of equipment including tanks, missiles, helicopters and artillery.
Tian noted that Algeria highly favors Russian equipment. The country has purchased Mil Mi-26 transport helicopters as well as armored vehicles.
Russian weapons are appealing because of their low cost, but Moscow is also in an advantageous position because it has a long-term relationship with Africa, he said.
"Russia has had a large influence on Africa historically," Tian said. "A lot of these countries still find contracts with Russia easier than the ones with the U.S."
The United States is the next largest seller to the region, Bisaccio said.
"Moving forward, the U.S. is probably in a very strong position," he said. The Pentagon has developed ties with a number of African nations as it assists them in their fight against terrorist organizations.
"The U.S. has a lot of troops deployed in Africa that are working with African militaries to train them in best practices of counterinsurgency," he added. "A lot of these African militaries have seen the type of systems that the U.S. used in say, Iraq and Afghanistan, and they can see that it works and that it has been battle tested. … That's important for them."
Additionally, the United States recently rolled out a number of new sanctions on Russia and on the Russian arms industry in particular, which could prove advantageous for Washington, he said.
"It's not really clear what this will do to Russia's exports, but the U.S. is clearly trying to limit them," he said. "I would imagine that their exports to Algeria and Sudan, for example, are secure, but it's really the markets where they compete with the U.S. and with Europe where it's really a big unknown."
If an African country is considering purchasing a new helicopter and the Russian Mil Mi-17 is on its shopping list, it may need to consider other options, he said.
"You might think twice about wanting to get involved in that because even if the sale can be completed, it's probably going to be a complex arrangement," Bisaccio said. "Even if it's not somehow subject to sanctions, the U.S. might not be very thrilled with it. I think that that has the prospect of pushing a lot more [sales] toward the U.S. and Europe."
Meanwhile, China is making a big push into the African market, Tian said. Beijing has been looking to increase its influence in Africa through military cooperation, the selling of defense equipment as well as establishing economic investments in the region, he said.
The SIPRI report found that China's arms exports to Africa rose by 55 percent between 2008-2012 and 2013-2017. Its share of the total African arms import market increased to 17 percent from 8.4 percent. Additionally, 22 sub-Saharan countries purchased arms from Beijing in 2013-2017. The country also sold three frigates and artillery to Algeria in that timeframe.
In 2016, China and Tanzania signed a military cooperation agreement which has seen Tanzania substantially increase its arms imports from China, Tian said.
The Chinese are approaching sales with Africa in a unique way, he said. In its agreements, Beijing allows for many African nations to take out loans to pay for the military platforms, which is advantageous for cash-strapped governments.
"China will give these African countries a loan … that says, 'You can pay back the money in the next 10, 20 years.' But then over time China will … [often offer] debt forgiveness and say, 'You don't have to pay back the loan anymore,'" Tian said. In a way, the approach is a form of military aid but also serves to build up partnerships and ties in the region.
"Of course, their weapon systems are nowhere near as advanced as the Russian ones or the U.S. ones, so they end up selling a lot of smaller, less advanced weapons to African countries," he said. These include patrol boats, armored personnel carriers and artillery.
China's encroachment into the region is part of its foreign policy which seeks to take advantage of the continent's rich natural resources, he said.
"China is definitely gaining a large foothold within Africa," he said. "Africa has a lot of natural resources … but it's also one of the last continents with a more underdeveloped economy, so there is potential there."
China sees the region as a place ripe for economic development, and one way to gain influence is through military cooperation, he added.
Bisaccio said African nations are becoming more interested in foreign companies bolstering their own indigenous defense industries through military contracts.
"There's definitely interest in it, but the problem is capability," he said. "They don't emphasize it as much because of limited budgets and because of limited starting points from the industrial outlook."
More stories from our International Arms Market Roundup


Part 1: Crime Threat Driving Latin American Defense Spending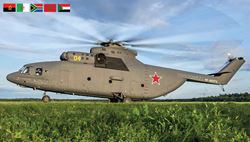 Part 2: Despite Slumping Defense Sales, Opportunities Abound in Africa


Part 3: Industrial Concerns Shaping Asia-Pacific Arms Market


Part 4: Russia, Trump Driving European Arms Purchases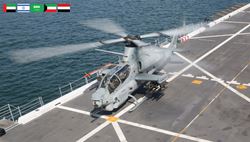 Part 5: Middle East Arms Imports Expected to Remain Robust
Topics: Global Defense Market, International, Land Forces, Air Power