NDIA POLICY POINTS INTERNATIONAL
Creating a Bulwark Against Chinese IP Theft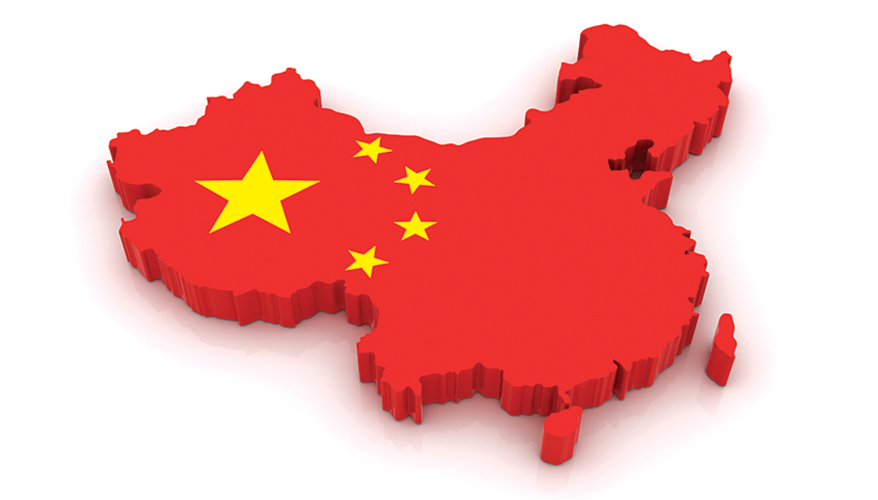 Art: iStock
Army Gen. Keith B. Alexander, then-U.S. Cyber Command commander and director of the National Security Agency, once famously — or infamously — stated that the illegal extraction of U.S. technology and intellectual property through cyber intrusion represented "the greatest transfer of wealth in history."
That was in 2012.
In 2018, the White House and Congress are finally recognizing China's rampant campaign of state-sponsored cyber hacking and commercial theft of critical U.S. "know-how" and intellectual property.
Although the U.S. government cannot undo this extensive knowledge transfer, it can take steps to curb the assault on America's technological advantages.
Recent tariffs levied against China, coupled with Committee on Foreign Investment in the United States (CFIUS) reform efforts, represent positive and necessary steps to significantly limit the damage and allow the United States to maintain its innovation edge.
These steps, however, only offer a partial solution, first because they are insufficient, and second because some level of cooperation and collaboration between the United States and China strengthens economic ties and acts as a stabilizing factor in maintaining security in the Indo-Pacific region.
Over the past few decades, China has become more integrated into the international system the United States and its allies shaped after World War II, particularly in trade, global finance, development and diplomacy, and even co-managing a nuclear North Korea. However, that integration has not been seamless, as evidenced by the complicated, dynamic trade and international security relationship between both countries. Given the cost of conflict — from trade wars to actual wars — U.S. administrations generally ignored the corrosive transfer of critical technologies and theft of U.S. intellectual property in exchange for limited economic gains in the Chinese market, and peace and stability.
While penalizing China through tariffs and trade sanctions may incentivize better behavior, unlimited tariffs and sanctions can impose unwanted harm upon U.S. companies that rely on East Asian capital, suppliers and consumers. Tariffs and sanctions can also incentivize Beijing to act aggressively.
Maintaining our technological advantage requires more than curtailing China through a sanctions regime. The U.S. government will need to implement programs to spur American innovation and to build on and expand our technological superiority over China.
Investments in the U.S. workforce become more critical as China expands its internal innovation capability, building on the foundation created in part from stolen U.S. technology. The U.S. needs to invest in its workforce and future workforce to harness the best ideas that only a free, open society can cultivate.
China's statist top-down approach to acquiring technology and critical "know-how" through theft competes directly with U.S. innovation that thrives based on investment in both the public and private sector, as well as an incentives structure that rewards innovation from any level and any source.
America is the marketplace of ideas and best practices, where leaders welcome failure as a prerequisite for future discovery. Investment in people leverages the nation's inherent advantage, a system where initiative and innovation can emerge from anyone, anywhere.
A renewal of America's innovation edge over China also calls for defense policy reforms. The innovative capacity of the defense industrial base has eroded under years of counterproductive trade restrictions, short-sighted budgets and regulatory disincentives.
China's steps to shrink its technological gap with the United States have also allowed it to shrink its defense gap. Taking the Chinese competitive threat seriously means the White House and Congress must act to eliminate crippling export controls on U.S. aerospace and defense companies that weaken their competitiveness.
They must also establish the long-term budget stability necessary to enable defense acquisition specialists to plan for next-generation technologies. They should also seek to remove and reform duplicative and outdated regulations, incentivizing defense industrial base companies to invest in their employees and research and development.
In terms of "Buy American," the U.S government, along with industry, needs to reexamine its reliance on the global supply chain and focus investment in domestic manufacturing, leveraging incentivized American workers. Past failures to act on these issues have resulted in significant amounts of human and intellectual capital departing the defense industrial base, with over 17,000 companies leaving between 2011 and 2015 alone.
As foreign competitors use economic tools and industrial capabilities to augment their global reach, investments in U.S. manufacturing and emerging technology workforces, and support for R&D from the private sector, are just as important as punishing countries like China with economic sanctions.
Looking back at Gen. Alexander's statement, China leveraged its illegal extraction by applying American ideas to emerging asymmetric military capabilities, including artificial intelligence, hypersonics and drone technology — areas where the U.S. military now lags Chinese enhancements.
Beijing has a clear strategy designed to beat the United States using any means necessary, legal and illegal. To counter China's industrial aggression, the nation must go beyond measures to curtail China's underhanded trade practices, by adopting smarter domestic policies to encourage innovation in multiple sectors, and prioritizing investments in workforce capability.
In a time of great power competition, in addition to protecting its superiority, the United States must adapt and invest to discover and develop new advantages.
Christian Larsen is a legislative research associate on the NDIA policy team. He can be reached at clarsen@ndia.org. Corbin Evans, Christopher Smith and Rachel McCaffrey, executive director of
Women in Defense, contributed to this column.
Topics: International, Global Defense Market