Air Force Science Chief Cautions Against 'Fear of Failure' in Hypersonics Efforts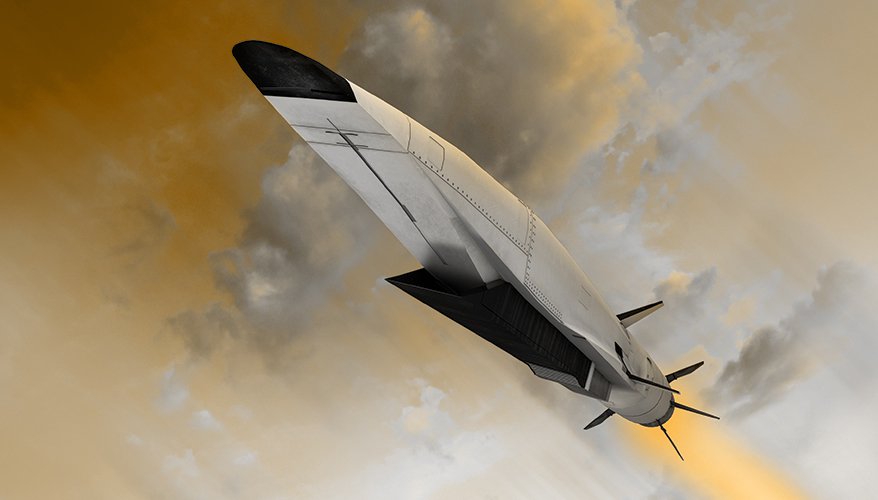 Photo-illustration: Turbosquid, Scott Rekdal
The Defense Department must change its risk averse acquisition culture as it seeks to develop new hypersonic weapons to compete with China and Russia, the Air Force's chief scientist warned June 26.
During remarks at the Defense One Tech Summit in Washington, D.C., Richard Joseph recalled a conversation he had with a colleague at a national laboratory.
"He said, 'Why is it when we do a test on a hypersonic missile for instance, and the test doesn't come out the way it's supposed to come out, people call for the cancelation of the whole effort?'" Joseph said. "It's because they're thinking that somewhere in the beginning of the process we were able to think out every detail of what we needed to do, that we knew everything we needed to know, and then if we had something that didn't work in the process, that meant the whole thing was flawed."
That is a misguided way of viewing research-and-development efforts, Joseph said.
"We need to stop that, and we need to start moving faster without this great fear of failure, and without thinking that everything we start is going to wind up in a $30 billion acquisition" program, he added.
Pentagon leaders have been sounding the alarm about Chinese and Russian hypersonic weapon developments and warning that the U.S. could lose its technological overmatch.
"Everyone seems to recognize that the threat we face has evolved to the point where it's real challenging to us," Joseph said. "In order to address that … we're not just going to have to have some new technologies, we're going to have to have some new cultures [and] approaches. If we don't do that, I'm afraid that those who are counting on us … are going to lose confidence in us" and innovation will suffer, he added.
Hypersonics is the top technical priority of Undersecretary of Defense for Research and Engineering Michael Griffin. Acquisition officials are trying to move faster on technology development, Lt. Gen. Arnold Bunch, military deputy to the assistant secretary of the Air Force for acquisitions, technology and logistics, told reporters last week during a June 21 meeting at the Pentagon.
In April, the Air Force announced that it had awarded Lockheed Martin an indefinite quantity, indefinite delivery contract worth up to $928 million to develop a hypersonic, air-launched standoff weapon.
"What we're really trying to do there is prototype using ... [new rapid prototyping] authorities to see what we can advance, and what the art of the possible is to see how quickly we can get a capability out there," Bunch said.
Topics: Advanced Weapons, Air Power, Air Force News