B-21 Program Approaching Critical Design Review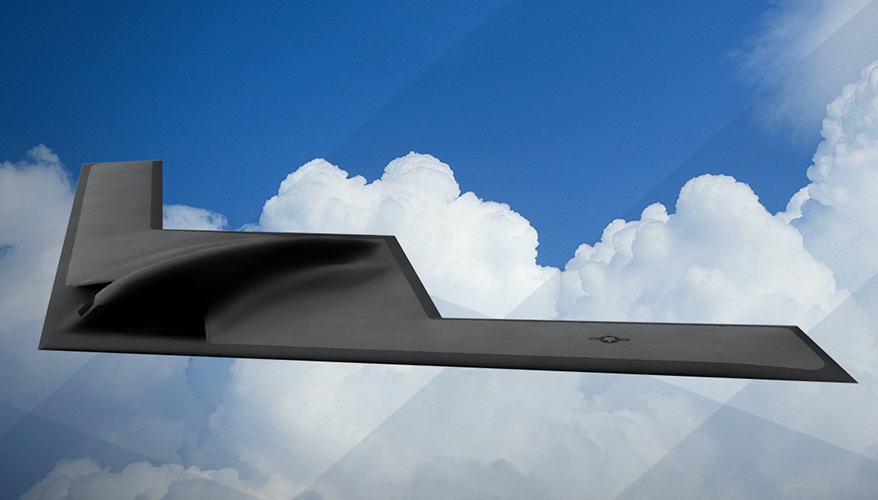 B-21 concept art
Concept Art: Nothrop Grumman
The Air Force's secretive B-21 stealth bomber project is expected to undergo a critical design review in the coming months, a top service official said June 25.
The review, also known as a CDR, is a key technical assessment for major acquisition programs.
"We haven't done CDR yet [but] we are on our way to critical design review," said Randy Walden, director and program executive officer for the Air Force Rapid Capabilities Office, which is shepherding the B-21 program.
"I suspect it will be done before the end of the year. That's our plan today," he said during remarks at an Air Force Association event in Arlington, Virginia.
The B-21 Raider is one the Defense Department's top acquisition priorities. Northrop Grumman is the prime contractor for the effort.
The Pentagon hopes to begin fielding the platform by the mid-2020s or sooner. The program was put under the purview of the Air Force Rapid Capabilities Office to try to speed up the development process.
Walden said the service already has a model of the B-21 that has undergone wind testing.
"Any aircraft program that's going through development, you're going to wind tunnel testing, we're no different," he said. "You're going to go from an estimate on a piece of paper and drawings, to [doing] the right things that can get you to build out the system, and wind tunnel testing is one of them. And we're following that line because it makes sense from an engineering point of view."
Procedures like wind tunnel testing are "predictive" and can help engineers solve problems before platforms are built, he noted.
"Engineering predictions are made, you go in here and the moment you start getting some insight into actual lab testing, it informs you on what the answer should be," Walden said.
Program officials have been doing "component-level work," he said.
"That leads into the integrated work, that leads into full flight test, that leads into operational test, then into production," he added. "We're … getting a good feel for each of the components [that are] probably going to be integrated" into the platform.
The aircraft is expected to be able to penetrate sophisticated enemy air defenses and carry conventional or nuclear weapons. The next-generation bomber has been projected to cost about $550 million per aircraft. The Air Force plans to buy at least 100 of them as the Pentagon prepares for potential conflicts against high-tech adversaries like China and Russia.
Officials have kept many details about the program under wraps.
"There are adversaries out there that want to know what we're doing, and are probably going to great lengths to try to get to that level of insight," Walden said. "We're doing everything we can to prevent that" sensitive information about the B-21 from being revealed, he added.
Topics: Air Power, Air Force News