Polish Defense Firm Makes Moves to Crack U.S. Market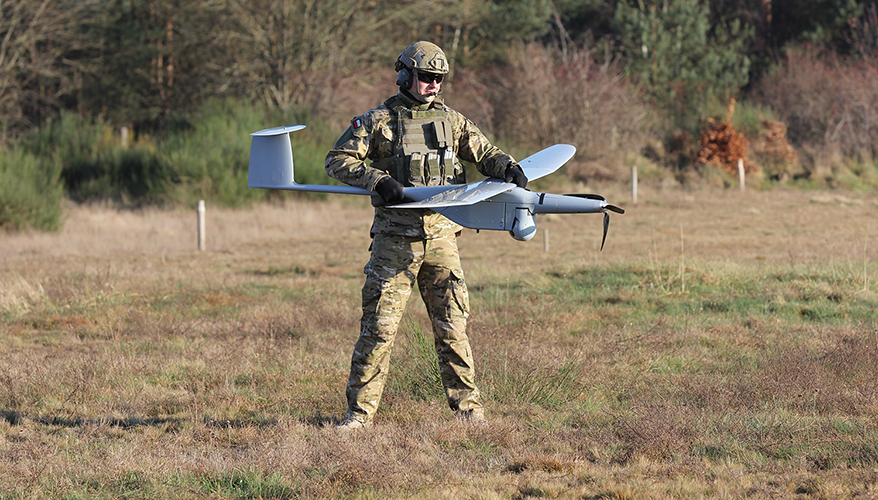 Fly Eye UAV
Photo: WB Group
A major Polish defense contractor is opening a U.S.-based subsidiary to better focus on the North, Central and South American markets and global foreign military sales opportunities.
The WB Group, the largest privately owned defense contractor in Poland, designs and manufactures specialized electronics, military information technology and unmanned aerial systems. WB America, which will be headquartered in Alexandria, Virginia, plans to offer these products to all U.S. military services, with a focus on Special Operations Command, as well as to allies in Latin America, said Jim Curtin, the new subsidiary's president.
These technologies include a fully integrated fire control product that connects unmanned aerial vehicles to existing intercoms and command-and-control systems that are deployed in the field, according to the company. This system, known as the battlefield overwatch and strike capability, can be tailored to end-user requirements using technologies such as WB Group's Fly Eye hand-launched intelligence, surveillance and reconnaissance UAV, or its Warmate, a catapult-launched drone that can carry three distinct warheads to provide a strike capability.
While the company plans to offer a variety of systems and platforms to markets on the left side of the Atlantic, its initial plan is to build relationships with already established providers, Curtin said in an interview at the National Defense Industrial Association's annual Special Operations Forces Industry Conference in Tampa, Florida.
"For the first year to 18 months, I don't really want to sell a product here," he said. "I want to show that we are reputable, that we are stable and more than anything else, humble."
As those relationships develop, Curtin sees WB America providing services to Latin American countries such as Peru, Colombia and Chile.
"They also have a strong U.S. presence [and] good FMS structure. … But they have developing militaries that have needs and certain budgets where we fit in perfectly and we can generate product-side revenue," he noted.
Curtin, a mechanical engineer with an industry background in aerospace, ground communications and missile defense, most recently served as a program manager with Harris Corp., handling an internal research-and-development portfolio of about $30 million. Using his experience in the U.S. defense industry, he plans to help WB Group better navigate new markets.
"I am in a position where I sit between primes in the U.S. and our Polish office, [and] there are times where I am … that conduit," he said.
The parent company will continue to handle the European, Middle Eastern and Southeast Asian markets, but WB America could coordinate foreign military sales deals from those regions, he noted.
Over the next two years, Curtin hopes to build additional locations for the subsidiary, including a satellite office in Tampa to be near SOCOM, as well as a West Coast-based operation.
Topics: International, Global Defense Market, Robotics, Robotics and Autonomous Systems