'Incredible Interest' in Cloud Computing Program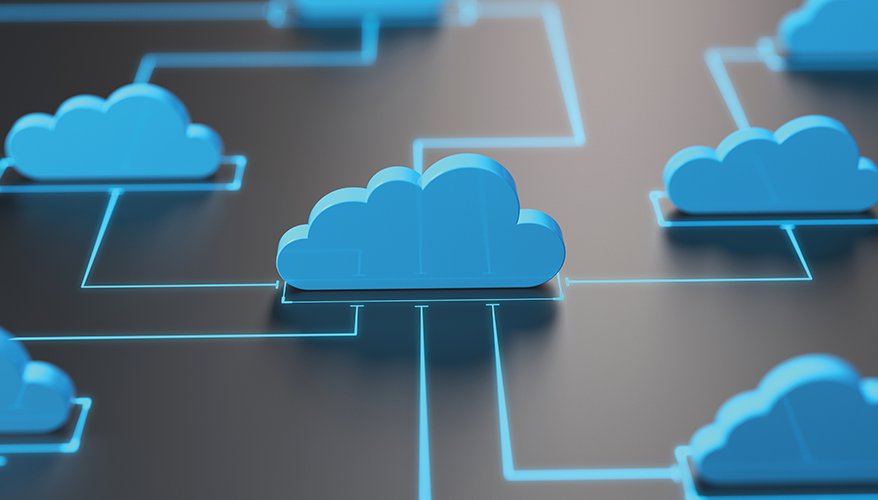 Photo: iStock
The Pentagon has been flooded by responses to solicitations for a major cloud computing effort that could be worth billions of dollars to industry.
Although the department has not assigned a cost ceiling or dollar value to the joint enterprise defense infrastructure program, also known as JEDI, Bloomberg Government estimates that it will be worth about $10 billion after all the contract options are exercised.
It is expected to fulfill about 20 percent of the department's data hosting needs, said Chris Cornillie, a federal market analyst at Bloomberg Government.
Chief Defense Department spokesperson Dana White said there were more than 1,000 responses to the draft requests for proposals for JEDI.
"We have a lot more players in it," she told reporters at a recent Pentagon press conference. "This is something different from some of our other acquisition programs because we do have a great deal of commercial interest. We are going to the commercial sector for it."
The final RFP was expected by the end of May, but as of press time the solicitation had yet to be released.
"It's important that we don't rush toward failure," White said. There is "incredible interest in and … excitement around the cloud" but "there were over 1,000 responses, so we need to take all of that in consideration."
Cornillie said the program could have long-term implications for Pentagon contracting.
"I almost see JEDI as a test balloon because even though it is extremely large … it only represents about 20 percent of what the Defense Department could theoretically put in the cloud," he said.
"If the program ends up being successful — they are able to attract competition, they are able to overcome a certain level of scrutiny from Congress — my estimation is that they will pursue additional cloud contracts kind of styled off of JEDI in the future," he added.
However, lawmakers are attempting to place restrictions on the JEDI initiative until the Pentagon provides more clarity about its cloud computing strategy and its efforts to promote industry competition. Some observers have expressed concern that the Defense Department is planning to award a sole-source contract for the program.
"They want to see that the Pentagon has a strategy to ensure that whoever wins this contract doesn't become the only shop in town," Cornillie said. "They want to ensure that the Pentagon is pursuing other cloud programs and that other vendors will have a shot at winning these contracts as well."
Deputy Defense Secretary Patrick Shanahan has defended the planned contracting strategy, noting that the JEDI program will involve 10 years of cloud migration work covered by multiple contracts.
The first, expected to be awarded in September, will be for two years. A second contract for the next five years of work will later be awarded, to be followed by a final three-year contract, he told reporters in April.
"This is about, for us, preserving options, creating competition and scale, but also moving quickly," he said.
Cornillie said observers should expect companies who feel disadvantaged to issue protests almost immediately after the final RFP is released. It's unclear how things will unfold.
"It could be protested, it could be canceled. There's a lot of uncertainty between now and September when they expect to actually award the contract," he said.
"We'll see if there's a fight on Capitol Hill. But in the end, I expect that after some wrangling the contract will be awarded," he added. "Maybe it will be delayed 12 months but I think we'll see a JEDI cloud in the mix" when the dust settles.

— Additional reporting by Vivienne Machi
Topics: Budget, Infotech, Information Technology, Cyber, Cybersecurity