Pentagon Pushing to Transition Space Technologies Past the 'Valley of Death'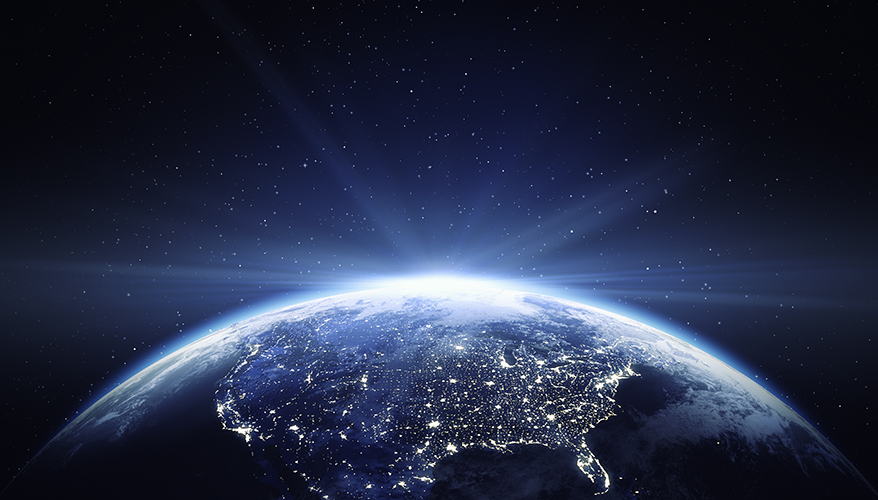 Image: iStock
As the Defense Department seeks to implement the Trump administration's recently developed national space strategy, officials aim to transition emerging technologies from the research-and-development phase into programs of record faster.
Industry and Pentagon officials have often lamented the so-called "Valley of Death" between the R&D phase of technology maturation and when a system becomes a program of record. Defense Department officials have said in the past they intend to implement policies to make the transition less burdensome.
"We are taking serious steps in acceleration of the transformation of our space architecture by deliberately moving systems from the research-and-development phase to the actual fielding of capabilities," said Stephen Kitay, deputy assistant secretary of defense for space policy.

The Pentagon needs to bring innovation to the space realm more quickly, Kitay said May 4 during remarks at a breakfast hosted by the Mitchell Institute for Aerospace Studies in Washington, D.C.

"In keeping with Gen. [John] Hyten's mantra, we are working on going faster to ensure that we outpace the threats," Kitay said in reference to the commander of U.S. Strategic Command.

Major technological strides are being made in the space realm, such as the miniaturization of electronics that allow for smaller and more capable spacecraft, 3D printing which can reduce the cost of manufacturing parts, and the development of machine learning platforms that can crunch mounds of data, he said.

Reducing delays in fielding new technology and increasing the resiliency of systems will help the United States maintain mission assurance in space, he said.

"We must assure our space capabilities so that we're prepared to prevail in any conflict … against any threat," he said. "While there are a multitude of friendly … activities and partnerships in space, there are also, unfortunately, a very serious scope and growing maturity of foreign counter-space capabilities."

The United States is now applying more attention and resources to this warfighting domain, he said.

"From Congress, to the president to the recently reinstated National Space Council that is being led by the vice president, … all [are] focused on U.S. leadership in space across all sectors," he said.

Kitay noted that President Donald Trump's proposed 2019 budget included an additional $1 billion in space funding next year and an additional $8 billion over the five-year planning period.

In late March, the White House released a fact sheet about its new national space strategy, which prioritizes increasing U.S. competitiveness in space. The report is classified, and there are currently no plans to release a public version, Kitay said.

However, developing better relationships with allied nations is a key aspect of the strategy, he noted.

"We are working with our allies and commercial partners to enhance our ability to operate in space," he said. Stratcom has signed over 80 agreements with foreign countries, companies and intergovernmental organizations to improve space situational awareness, he added.

Additionally, the Pentagon is in the process of converting the Joint Space Operations Center into a Combined Space Operations Center with embedded personnel from allied nations, he said.

The Defense Department is also looking at ways to expand its bilateral partnerships, Kitay said.

"We are working with allies to place U.S. payloads on their satellites," he said. "These hosted payloads help to add capability [and] diversity to our architecture, while at the same time saving money and potentially strengthening our deterrence posture."

Officials also want to better partner with industry, he said.

"U.S. leadership in the commercial space industry brings a variety of opportunities," he said. "It can help us by reducing launch costs, developing innovative uses … like small sats and other technologies, processing big data and even illustrating best practices."

To support that effort, officials are working on ways to streamline the regulation and licensing process, he added.
Topics: Space, Defense Department