ETHICS CORNER DEFENSE CONTRACTING
How to Handle Ethics-Related Disputes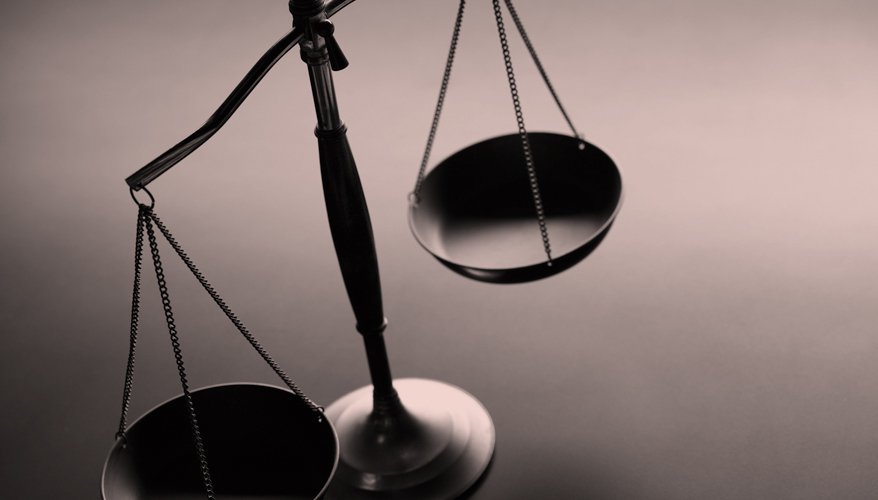 Photo: iStock
Proper business ethics is not only good business, but also required by the Federal Acquisition Regulation. However, there are times when contractors and the government do not have the same view of what proper business ethics are.
Industry executives must know how to handle delicate situations where the government — acting either as customer or as regulator — represents that a contractor's ethics program or level of ethical business operations are not as robust as they should be.
This discussion must begin with a foundational understanding of the Federal Acquisition Regulation requirements for business ethics and conduct.
According to FAR 52.203-13, contractors must: maintain a written code of business ethics and conduct that is available to all employees performing on government contracts; exercise due diligence to prevent and detect criminal conduct; promote a culture that encourages ethical conduct and a commitment to compliance with the law; comply with the Mandatory Disclosure Rule; and train employees and consider training agents and subcontractors on the code of ethics.
They must also: maintain internal controls and employ timely corrective measures following discovery of issues and problems; have a reasonably high-ranking individual in charge of the compliance program; conduct periodic reviews and evaluations of the ethics and compliance program and address shortfalls; maintain a hotline for reporting concerns; and discipline individuals who fail to "take reasonable steps to prevent or detect improper conduct."
This rule has been in existence long enough that there is little question about what is required. But take a moment to ponder what is not required. Contractors do not have to spend a certain amount of money on ethics and compliance. They have the ability to scale their programs according to business size and risk. For example, smaller companies do not need to adopt the business ethics programs of multibillion-dollar prime contractors.
Perhaps most importantly, contractors are permitted to make mistakes. They do not have to be mistake-free to continue doing business with the government. After all, we are not infallible as a species.
A common source of friction between the government and contractors concerns the robustness of a company's business ethics program. It is tempting for the government to represent that because there was a problem, the contractor's business ethics program is not up to par. But that does not necessarily follow. The Federal Acquisition Regulation expressly calls for prompt corrective action following mistakes, making clear that mistakes are expected even for contractors with the most robust of programs.
"Another frequent source of friction is for the government to draw a negative inference from contractors' profit motives."
The requirement is to address any weakness in controls that permitted mistakes, thereby reducing the likelihood of recurrence. Naturally, prompt and appropriate punishment for missteps will be expected when called for under the circumstances.
Another frequent source of friction is for the government to draw a negative inference from contractors' profit motives. "They're only in it for the money" is a common refrain in the government enforcement and integrity communities. The inference being that a desire to maximize profit will cause companies to cut corners or engage in unethical business practices to make a buck. But, for the overwhelming majority of contractors, this suspicion is misplaced. Profit motive drives industry to seek to keep customers happy so they can get the next contract.
These friction points periodically cause government staff to make representations about the lack of robustness of a contractor's ethics, or the status of its ethics and compliance program. A common industry response to such a representation is to feel like the observations are undeserved but largely without effect, and therefore can be worked through or ignored. But contractors ignore those statements at their peril. The danger in these observations is that the Federal Acquisition Regulation contemplates suspension and debarment — exclusion from federal contracting — and contract-specific responsibility determination refusals to award contracts to companies that lack the requisite satisfactory record of business integrity and ethics. Examples include FAR 9.4 and FAR 9.104-1(d).
Accordingly, contractors are well advised to address these government representations head-on. Asking what, specifically, is the concern and continuing the line of questioning until the government's concerns are exhausted can help clear the air. Many times, one or two issues that are easily addressed lie at the core of the government's consternation. Making progress on those points can eliminate the government's worries and strengthen the relationship with the customer or regulator.
Other times, the concerns relate to matters that are not contractually required; for example, not increasing the contract's scope without compensation. Those interactions require more delicate handling, but it may be better to have difficult interactions than to permit mistrust to fester.
Further, contractors might consider keeping records of these conversations in their contract file. These contemporaneous records can assist in responding to past performance evaluations and inquiries from suspending and debarring officials that may result from lingering government concerns about contractor ethics.
Topics: Ethics, Ethics Corner, Defense Contracting, Defense Department