Army S&T Money Focused on 'Big Six' Priorities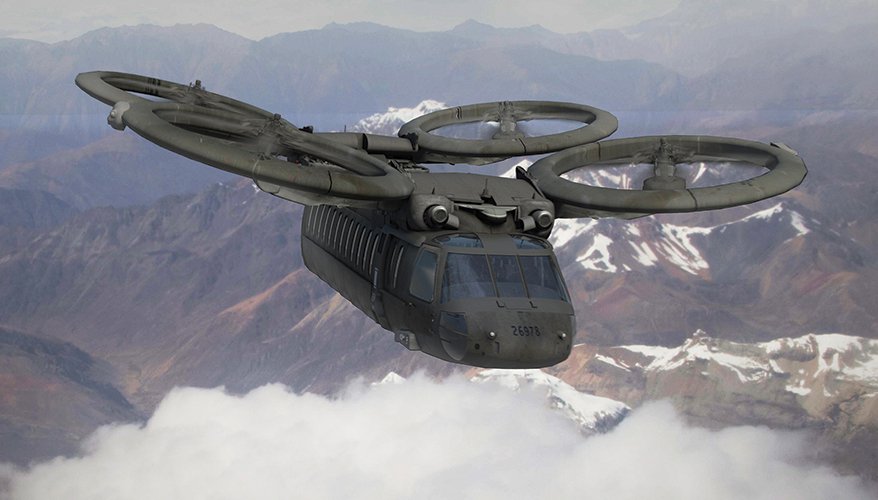 Artist's concept of future Army rotorcraft
Photo: Army
The bulk of the Army's science and technology investments over the next five years are slated to support its "big six" modernization priorities, as the service aims to acquire new high-tech equipment in preparation for potential conflicts with peer competitors.
"We're going through a lot of change," Michael Holthe, director of lethality in the office of the deputy assistant secretary of the Army for research and technology, said recently at the National Defense Industrial Association's Armament Systems Forum in Indianapolis. "We're definitely pivoting in the Army S&T enterprise."
The service's top capability priorities are: long-range precision fires, next-generation combat vehicle, future vertical lift family of helicopters, air-and-missile defense, soldier lethality and the network.
The president's fiscal year 2019 budget request included $13.7 billion for Army S&T over the next five years, according to Holthe's slides. These initiatives are primarily focused on developing capabilities that could be fielded in the mid and far term, he noted.
The budget blueprint would allot: $940 million (7 percent) for long-range precision fires; $2.15 billion (16 percent) for next-gen combat vehicle; $1.34 billion (10 percent) for future vertical lift; $1.29 billion (10 percent) for the network/command, control, communications and intelligence; $1.25 billion (9 percent) for soldier lethality; and $537 million (4 percent) for air-and-missile defense.
Other major spending categories include: $2.33 billion (17 percent) for basic research; $804 million (6 percent) for technology maturation initiatives; $797 million (6 percent) for medical projects; and $951 million (7 percent) for the high-performance computing modernization program, or HPCMP.
"The message to industry is: the Army has set conditions, has set priorities, everybody is falling in line" including the science and technology communities and the program executive offices, said Anthony Sebasto, executive director of the enterprise and systems engineering center at the Army's Armament Research, Development and Engineering Center.
The service has established cross-functional teams to advance each of the six modernization goals. They will likely be merged into the new Futures Command, which is expected to be stood up this summer, Sebasto noted.
"The Army is going to try to bring horsepower upfront, all the analytical capability to make sure that once something … goes to a PM/PEO community, there really is no looking back. They know what they need to do. It has been well defined, well supported [and] well resourced," he added.
The service is in the process of ranking its programs as it looks to free up money for its high priority needs by ending or curtailing other programs.
"A lot of resources are being realigned," Sebasto said. "The Army is making hard decisions on what to divest."
However, industry and the acquisition community shouldn't despair if their initiatives don't directly support the big six, noted Brig. Gen. Alfred F. Abramson III, program executive officer for ammunition.
"Just because an effort is not neatly nested with a CFT does not mean that it's [necessarily] going to get cut or it's going to get terminated," he said. "It just doesn't get help … from the headquarters to kind of hurry it along."
Topics: Army News, Budget, Science and Engineering Technology, Research and Development