New Reconnaissance Tools Needed to Assist Special Operators, Partners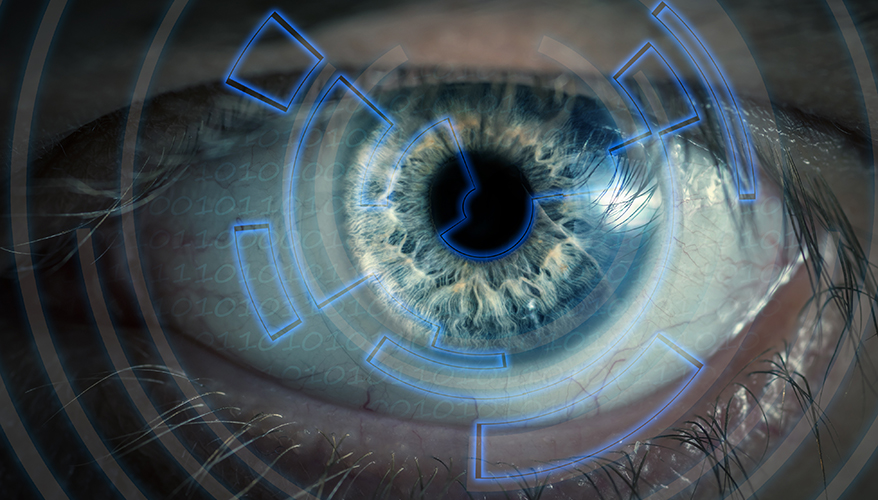 Photo-illustration: iStock
TAMPA, Fla. — Special Operations Command requires new tools to help commandos sift through the vast amount of information they come across in the field, officials said May 24.

"We are getting so much information that we can't go through it all," said Glen Cullen, program manager for sensitive site exploitation within the program executive office for special reconnaissance, surveillance and exploitation. That includes everything from physical documents to digital media.
"We need to have it triaged. … We need to be able to identify what's important from massive volumes of information," he said during a session at the National Defense Industrial Association's annual Special Operations Forces Industry Conference in Tampa, Florida.

Capability needs include artificial intelligence, data analytics, machine learning and systems that can help operators "get the gist" of a document without having to conduct a full translation, he said.

"Our guys are operating worldwide, working in a country [where they] may not know the language," Cullen said. "You get a document, … it's got some key words in it and you're wondering, 'Hey, is this some high school kid's chemistry homework, or is it a formula to make a bomb?'"

The sensitive site exploitation team is seeking new remote facial recognition and iris capture tools to help commandos identify individuals from standoff distances, he said.

The command is looking to move away from systems with lots of proprietary software or outputs. Nicholas D. Anderson, engineer and technical support for PM-SSE, said operators are frustrated by platforms that gather information but then are incompatible with analysis tools made by another company.

"I understand … you don't want to share your secrets," he told industry. "But whenever you put software on a proprietary output … I can't share it with this other company that has an awesome analysis tool."

The sensitive site exploitation program management office is gearing up for a technology event in fiscal year 2020 that will focus on "anti-forensics" detection, Cullen said.

More and more adversaries are beginning to use tools such as device configuration overlays or host-protected areas that hide certain information or data on a hard drive, Anderson said.

"There are a lot of guys now that are setting up hard drives where as soon as you go to try and exploit it, it wipes the hard drive," he said. "If I've got one opportunity to search an iPhone or search a hard drive and I'm done, I might want to know what I'm up against before I actually go in and start messing something up."

As Special Operations Command moves to counter peer adversaries such as China and Russia, it is looking for space technologies such as small satellites, payloads and responsive launch capabilities that can enable intelligence collection in areas where "you would not put a low and slow-moving airplane overhead," said David Breede, program executive officer for special reconnaissance, surveillance and exploitation.

SOCOM has been investing in CubeSats placed in low-Earth orbit, and it is determining what types of advanced payloads make sense to put on those systems, Breede told National Defense.

"Right now, we are just really testing the satellite bus, and so it's really just a comms package that allows us to talk to it, to control it, to see how it would be tactically relevant," he said.

The program executive office is open to industry proposals for SOF-relevant payloads, which could include inter-satellite communication equipment, propulsion systems to move the satellites around, ISR tools and other communications packages, he noted.

"If you look at the mission space that SOF plays in, you can run the gamut of interesting payloads that you could put on satellites," he said.

Additionally, the command is looking for alternative position, navigation and timing capabilities, to include an improved ability to receive GPS signals, or completely novel methods to navigate when GPS is not available, Breede said. Data management, analytics and visualization tools are also desired.

Capabilities relevant to multiple programs are highly coveted. "We historically operate in silos" such as signals intelligence, biometrics or forensics, he noted. "But technology is at an inflection point right now where you can have a common piece of technology be relevant to all of those programs.

"I can be much more efficient with the money that we're spending and much more efficient in how we're executing and procuring a hardware kit by providing it not only to a [signals intelligence] collection-type capability but also maybe a closed-access reconnaissance-style capability," he added.

Interoperable systems are also on SOCOM's wish list. The command already provides a variety of kits to partners such as Afghan forces, vetted Syrian opposition groups and Iraqi military units, Breede said. Those kits are typically used for situational awareness and friendly-force tracking to help prevent potential conflicts among partners, he noted.

The program executive office needs equipment that can help operators communicate remotely with partners on the ground in overseas locations such as Eastern Europe, he noted. They would need to be operated by allies that are not from the Five Eyes cooperation countries — Canada, the United Kingdom, Australia, New Zealand and the United States — to include some non-state groups.

"Come up with a kit that's releasable, that's affordable, that will really enable us to remotely advise and assist our partners in any place of the world," he said.
Topics: Special Operations-Low Intensity Conflict, Special Operations, Intelligence and Surveillance