Pentagon Moving to Expedite Weapons Exports to Allied Nations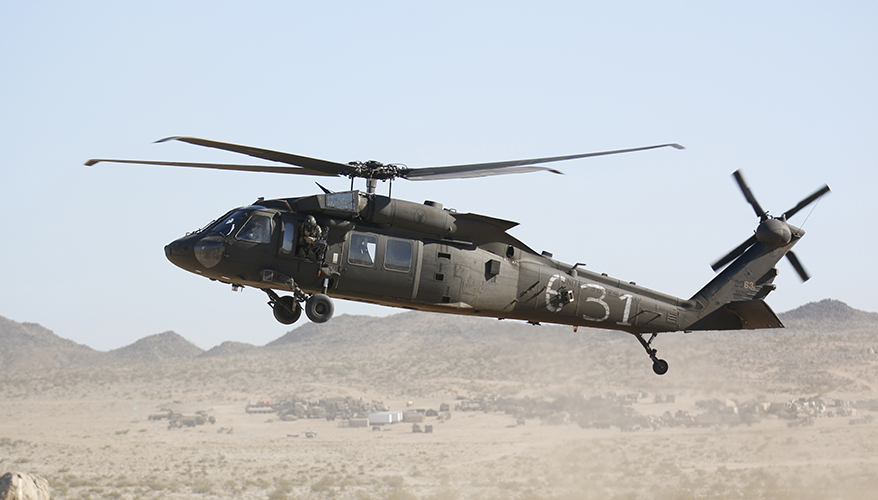 Black Hawk helicopter
Photo: Defense Dept.
TAMPA, Fla. — The Defense Department is implementing a series of initiatives aimed at expediting weapons sales to foreign partners, said the undersecretary of defense for acquisition and sustainment May 23.

One of the Pentagon's top priorities is to better streamline the foreign military sales process, said Ellen Lord during remarks at the National Defense Industrial Association's Special Operations Forces Industry Conference in Tampa, Florida.

Lord's office wants to "promote allied readiness by enhancing military capacity through targeting improvements in foreign military sales," she said.

The effort aligns with Secretary of Defense Jim Mattis' push to strengthen alliances and partnerships, she said.

"History is very clear — nations with strong allies thrive while those without them decline," Lord said. "Interoperability underpins this line of effort as it is a priority for operational concepts, modular force elements, communications, information sharing and weapon systems."

One way to get at the issue is through streamlining the FMS process that is often bogged down with unnecessary red tape, she said.

"This is something that hits pretty close to home with me having been in industry for 33 years and going to international air shows, talking with international partners and allies who wanted U.S. technology," she said. "They believed it was the premier technology, but we could not sell it to them because it was taking so long."

Some of those nations eventually chose to purchase weapons from other countries.

Foreign officials would say, "We're going to go with the Russian alternative, we're going to go with the Chinese alternative because we know we can get it quickly. We know that it might fail 80 to 90 percent of the time, but we will have something," Lord said. "That's a missed opportunity for the U.S. and we're going to make sure we do everything possible to improve upon that."
Lord's office is encouraging exportability to be baked into defense industry products from the start. It is also embarking on an effort to better catalog common FMS customizations that countries often request.

"We're cataloging and pricing the most common features that are used to customize a system, whether that be a helicopter or anything else," Lord said. Doing so could speed up awards to around 30 days in some cases, she added.

The effort is expected to be completed by the end of this year, she said. One of the first programs being reviewed under this initiative is the UH-60 Black Hawk helicopter, she noted.

The Pentagon is also looking at other ways to take down roadblocks to successful international sales, Lord said. The fiscal year 2017 National Defense Authorization Act included language that required all FMS contracts to be firm-fixed price, she noted.

"This is significantly slowing a process that we want to speed up," she said. "We need to have the flexibility to use the right contract type for the right effort."

President Donald Trump's national security presidential memorandum regarding U.S. conventional arms transfer policy, which was released in April, is intended to facilitate exports, she noted.
This is "something that many of us have been working on for many years," Lord said. "The policy calls for an overhaul of U.S. arms export rules meant to better align policy with national and economic security interests and to make the export process more streamlined and predictable."

If federal agencies can collectively and effectively implement these initiatives, it will increase the number of international sales agreements and, "just as importantly, quickly get those customers on contract so that we are competitive in the global marketspace," Lord said.
Trump directed federal agencies to develop an implementation plan for his new arms sales policies within 60 days of the release of his memorandum.
Topics: Air Power, Special Operations, Special Operations-Low Intensity Conflict