Presidential Helo Program Could Encounter Headwinds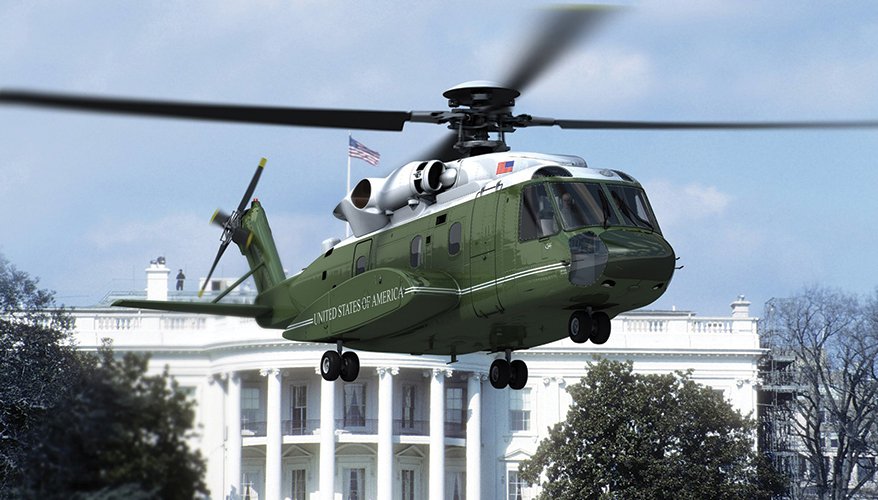 VH-92A concept art
Art: Sikorsky
The Navy's VH-92A presidential helicopter program remains on budget and on schedule, but could face problems before the platforms are delivered, according to a government watchdog.
The service plans to buy 23 new aircraft to replace the Marine Corps' aging fleet of presidential transports. Sikorsky, a Lockheed Martin company, is the prime contractor.
"The VH-92A is expected to provide improved performance, survivability and communications capabilities, while offering increased passenger capacity when compared to legacy helicopters," the Government Accountability Office said in a recent report, "Presidential Helicopter: VH-92A Program is Stable and Making Progress While Facing Challenges."
A previous effort to modernize the force, the VH-71 program, was terminated in 2009 due to schedule delays, performance issues and cost overruns that doubled the projected price tag from $6.5 billion to $13 billion.
The latest attempt to revamp the fleet is faring much better, the GAO said.
The VH-92A "is currently within its total program acquisition cost estimate and on schedule to meet major milestones," the report said. The estimated program cost has declined from $5.18 billion to $5.06 billion.
"Contractor officials attribute the development cost reductions to the low number of design changes, no added requirements, and realized efficiencies from cost saving initiatives," it said.
The Navy's acquisition approach includes: utilization of an in-production commercial aircraft design (Sikorsky's S-92A); integration of mature technologies; and retention of preexisting Federal Aviation Administration airworthiness certifications to avoid costly recertification, the report noted.
Delivery of the aircraft is scheduled to begin in fiscal year 2020. However, the program is at risk of hitting turbulence, the report said. Looming challenges include parts shortages and potential design changes such as modifying the forward door to provide greater visibility.
"These challenges impact Sikorsky's ability to deliver fully-capable aircraft on time and may affect cost and schedule," the report said.
"Some performance requirements may not be fully achieved until after the production decision currently scheduled for March 2019," it added. "For example, the program is monitoring and managing development that could affect the aircraft's ability to meet requirements associated with operation in an electromagnetic environment, landing zone suitability and the propulsion system."
Modifications that begin after production is underway may result in the need to retrofit already-built VH-92As, it noted.
"The items cited by the Government Accountability Office have been resolved or are being addressed by Sikorsky and will not impact on-time delivery of fully capable VH-92A helicopters to our customer," Lockheed said in a statement. "Sikorsky's design will meet all program requirements and we have been executing to an accelerated schedule."


Topics: Air Power, Defense Department