Special Operators Pursuing New Position, Navigation and Timing Capabilities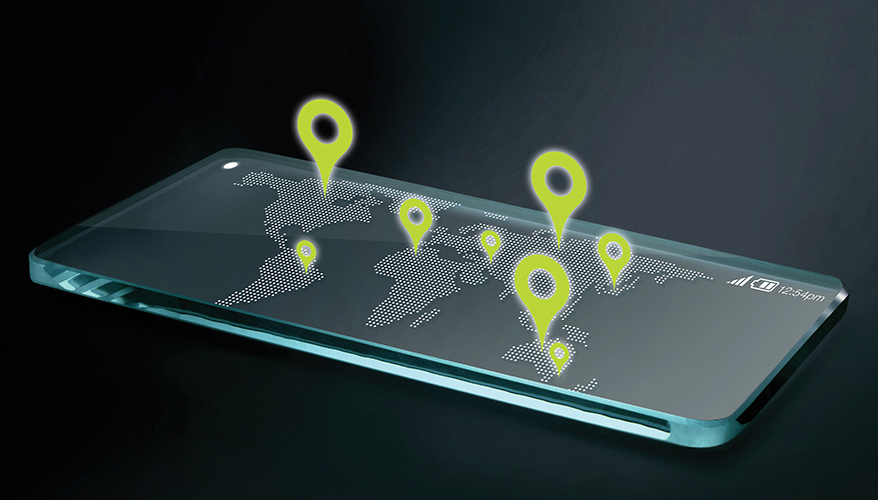 Photo: iStock
This is part 9 of a 10-part series covering U.S. Special Operations Command's Top 10 technology needs leading up to the Special Operations Forces Industry Conference in Tampa, Florida, May 21-25, 2018. Today: Positioning, Navigation and Timing.
Positioning, navigation and timing capabilities are moving to the forefront of the military's acquisition priorities.
Technology is developing to a point where GPS may now be susceptible to spoofing and jamming, said Dana Goward, president of the Resilient Navigation and Timing Foundation. Jamming involves stopping or disrupting a signal, whereas a signal can be "spoofed" by being replaced with alternative information, he noted.
To counter these interferences, the services have implemented new programs and examined more advanced ways to provide PNT capabilities outside of traditional GPS technologies. For example, the Navy has begun fielding its next-generation PNT distribution system while the Air Force works to field GPS III, a satellite that will provide new civil and military signals and increased accuracy.
Special Operations Command is also pursuing ways to provide assured PNT solutions to its commandos, Navy Lt. Phillip Chitty, a spokesperson for SOCOM, said in an email. He noted that the command pursued the effort through a classified collaboration event through SOFWERX, an initiative that allows for technology experimentation with nontraditional partners. Chitty did not provide additional information about the event or when it occurred.
"This classified session generated concepts that USSOCOM is developing," he said. "Due to maturity of the systems under development, it is too early to determine a timeline."
A Defense Systems Information Analysis Center announcement released last year stated SOFWERX's intention to hold a "GPS Out of the Box" event in April 2017 geared towards examining GPS alternatives. SOCOM's program executive office fixed wing sought participants who were subject matter experts on the utilization of GPS applications, the notice stated.
"The SMEs are sought to identify suitable alternatives to the PNT functioning of GPS in environments where GPS performance is unavailable, denied or degraded," it noted. The outcome of the event had the potential to inform future requirements for development programs, according to the notice.
The event was also expected to examine potential design enhancements to existing GPS systems, including for large and small unmanned aviation systems, the notice stated.
It was scheduled to be held at a test bed in St. Petersburg, Florida.
The Army's Rapid Capabilities Office also participated in a SOCOM technical experimentation event in March by leading the PNT section. The Army assessed both dismounted and mounted non-GPS solutions and was able to solicit feedback from SOCOM operators and Army soldiers, according to a service news release.
"This demonstration provided the next step in assessing new technologies for PNT," Rob Monto, head of the RCO emerging technologies office said in the release. "Being able to participate in this SOCOM-led event meant the Army could determine if the capabilities were tangible now, while also giving us a better understanding of what technologies are out there."
Technologies used to demonstrate ways to overcome GPS jamming included radio-frequency range finding, atomic clock systems and inertial navigation unit technology. Demonstrators used the systems in both mounted and dismounted environments while the RCO tracked the results by comparing the data to a GPS logger, according to the news release.
Dan Bernard, the SOCOM acquisition, technology and logistics lead for the technical experimentations, said the experiments allow for operational users, program offices and technology developers to work together.
"The technology developers are essentially showing their kit to the user and the program offices at the same time," he said in the release. "We're looking at early development. It does no good to do this with finished products. That's just shopping."
SOCOM's Top 10 Technology Needs

Part 1: SOCOM Iron Man Suit Prototype Delayed a Year

Part 2: Special Operations Command Beefing Up Communications
Part 3: SOCOM Investing in New Tech to Counter Drones
Part 4: SOCOM Tapping into Biotechnology

Part 5: SOCOM Replenishing Precision-Guided Weapon Stockpiles
Part 6: SOCOM Setting Records for Unmanned Systems Procurement

Part 7: New Tools Wanted to Fill Signature Management Gaps

Part 8: Commandos Need Lightweight, Energy Efficient Equipment

Part 10: Special Ops Command Aims to Convert M4A1 Carbine
Topics: Special Operations, Special Operations-Low Intensity Conflict, Infotech, Intelligence and Surveillance