Navy IT Spending Offers Opportunities for Industry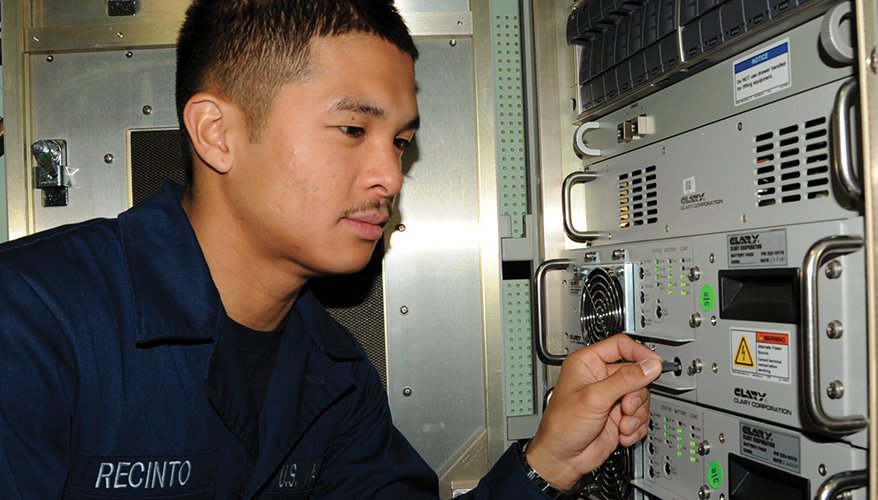 Photo: Navy
Contractors will have an opportunity to compete for major Navy information technology and professional services contracts in the coming months, according to a federal market analyst with Bloomberg Government.
Although the majority of the Navy's contracting goes toward large platforms, it is the second largest buyer of IT in the federal government, Laura Criste noted during a recent budget briefing for industry.
The top five vendors in the Navy's largest market segments such as aircraft and submarines capture 90 percent of the market, she noted. "It's not super competitive," she said. "Where we are seeing more competition is in the IT and professional services markets where only 20 to 30 percent of contracting obligations go to the top five vendors."
Cybersecurity is a top concern for the Defense Department as adversaries look for weaknesses in Pentagon systems. The Navy's fiscal year 2019 budget request calls for increased spending in this area, from $1.1 billion in 2017 to $1.4 billion in 2019, including classified projects. Annual spending would grow to $1.5 billion by 2022, according to Criste's slideshow presentation.
The overall information technology budget increased from $8.3 billion in 2017 to $9.7 billion in 2018, according to her slides. "Then it's pretty stable all the way out through 2023" in the five-year budget blueprint, she added. "It looks like the Navy feels pretty confident that the 2018 budget [level for IT] is going to be what they stick with going forward."
An upcoming opportunity for industry to keep an eye on is the Next Generation Enterprise Network II, she noted. It is the service's largest IT contract vehicle. A request for proposals is expected in the third quarter of fiscal year 2018, she said.
"NGEN II is going to be interesting because right now it's a single award … [but] it will be awarded to multiple vendors moving forward," Criste said. The contracts have a potential value of $3.5 billion, according to her slide presentation.
Another opportunity on the horizon is SeaPort Next Generation. SeaPort is the Navy's second largest IT vehicle and the top professional services contract vehicle, she said. An RFP for a recompete is expected in June.
"One of the things that we are expecting to see on SeaPort Next Generation is that it will offer spots to all qualified vendors," Criste said. "This one isn't going to be one that only a few are chosen. All qualified vendors will be able to compete."
Topics: Navy News, Information Technology, Infotech, Electronics, Budget