VIEWPOINT DEFENSE CONTRACTING
Cost Overruns, Schedule Slips: The Norm, Not the Exception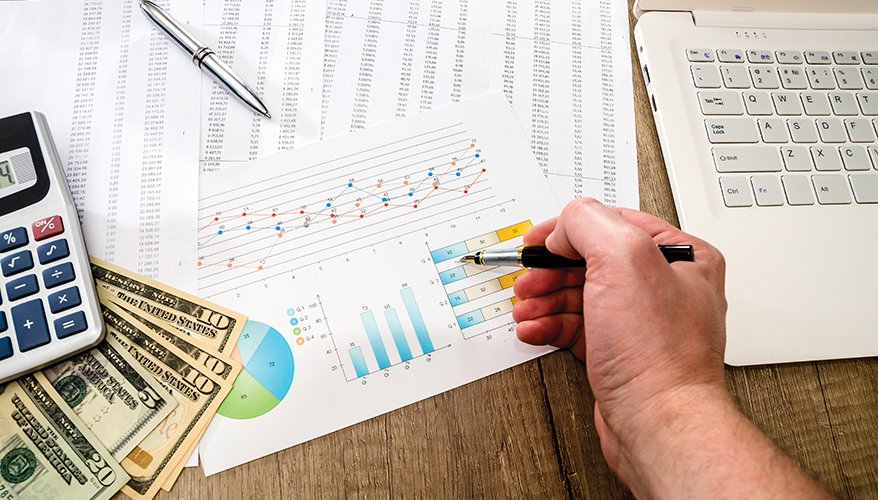 Photo: iStock
Numerous past government projects, such as infrastructure, federal buildings, hospitals, satellite programs and weapon systems, have suffered under cost overruns and schedule slips that resulted in billions of dollars of unplanned expenditures.
This trend, which reaches back decades, demonstrates that cost and schedule issues are now the norm in government program performance rather than the exception.
It appears many have acknowledged and accepted this woeful circumstance and spend more time now accounting for and accommodating performance shortfalls than preventing lackluster performance. As both government and industry ramp up, best business practices must remain at the forefront.
The Defense Department depends on acquisitions to preserve a technological battlefield advantage and sustain current force structure. However, every administration struggles with contracts and how to balance development efforts with the risks of inflated budgets and schedules. Budgets that exceed planned funds and time adversely affect other essential programs by diverting funds, delaying start dates and initial operating capability, and reducing the unit quantity purchased. The result: a loss of technological advantage for U.S. forces.
In 1983, the Nunn-McCurdy amendment went into effect. This provision requires overruns greater than 25 percent to be reported to Congress; those over 50 percent warrant termination of the contract unless it is certified as essential to national security. The idea was for Congress to pressure and shame the various agencies and their programs into performing within the original contracted terms.
Yet issuing cure notices, threatening suspension, and even debarring contractors for a set period accompanied by withholding payments have had little effect — still the problem lingers.
Contractors also struggle, but on the other side of the issue. They spend months assessing government proposals to verify financial assumptions — such as estimates versus actuals, man-hours, degree of difficulty and areas of risk. Their engineering and manufacturing divisions, subcontractors and suppliers must make the same assumptions. Once a program starts, they implement a rigorous review schedule coupled with in-depth project analysis — but still the problem lingers.
The Budget Control Act of 2011, commonly referred to as "sequestration," has perhaps disproportionally affected the Defense Department compared with other government agencies. More than a decade of fighting in the Middle East has strained sustainment, readiness and force structure. Now, the White House has lifted the financial caps sequestration placed on the military and passed a defense budget of about $659 billion in 2018. Defense acquisition organizations accordingly will issue requests for information and requests for proposals to industry.
The department must not squander this opportunity by continuing to use processes and procedures that have proved fruitless in controlling cost and schedule in the past. The nation has an opportunity to break the norm and put aside this lingering problem.
Cost-plus contracts, especially, tend to evolve into greater financial expenditures than planned and go beyond the original contracted schedule. Much of this unwanted growth can be attributed to factors shaped by the current acquisition process. The competitive nature of bidding often results in contractors providing overly optimistic proposals.
Contractors also routinely underestimate the development costs and time frame of leading-edge technology, the number of engineering change proposals and value change proposals, and requirements creep. Because the period of performance in many contracts exceeds 10 years, programs are expected to grow in these areas, but contractors and the government do not programmatically plan for these changes in an effective manner.
Many see fixed-price contracts as the answer to containing budgetary growth. However, fixed-price arrangements have their downfalls, too. The assumptions industry makes — about spinoffs from other programs, internal R&D successes — to prepare a competitive proposal may be too bold, and the programs will nevertheless experience schedule slips and financial plus-ups because of imprecise and ill-defined contract structure. This places the government in a difficult position.
"The acquisition process is critical in maintaining the supremacy of U.S. forces."
Industry usually insists that the government stand down regarding oversight of fixed-price contract execution. Whereas the government usually welcomes lessening program oversight, this is so only when industry performs as planned. When programs do slip, contractors must submit to heightened review without passing the additional costs to the government. In this situation, industry controls its own destiny based on its performance.
With these issues known, the task then becomes one of determining how to minimize cost and schedule creep in contracts.
Here are a few tools that may be useful in managing contracted programs. First, regularly review the number and specific milestones accomplished. Be sure to guard against completing less demanding milestones earlier than planned while "snow plowing" more difficult milestones to later dates. Keep measurable milestones for a task as close together as possible, usually within 30 to 45 days maximum. Any further apart, and there may not be sufficient time to mitigate issues without affecting the whole program.
Next, track programs using a risk chart. There has never been an industry program manager who hasn't worried about specific aspects of a program. Managers can detail their concerns in a risk chart that includes proposed steps to draw down the risk before it can affect the program. Providing details about the risk, mitigation steps and projected costs is essential. With a risk chart, managers can assess whether less time or money spent on other tasks can compensate for the unforeseen expenses of more difficult tasks.
Also, review expenditures, milestones, labor and risk regularly. Thorough reviews go beyond milestones and risk assessment to include comprehensive analysis of expenditures to date and head count charged to the program. A proper alignment of expenditures, milestone accomplishments, direct labor and risk is necessary to a healthy program.
Finally, implement a proactive review schedule with executive involvement. Schedule quarterly reviews for programs that are on schedule and on cost; monthly reviews for programs experiencing unforeseen obstacles such as labor issues and supply chain issues; and weekly reviews for programs with cost overruns and schedule slippage.
Successful defense program managers already conduct these types of reviews; therefore, moving programs toward this higher level of visibility should not result in significant additional costs. Also, when a review schedule such as this is incorporated into a request for proposals, it will be more realistic.
In both cost-plus and fixed-price contracts, industry sometimes promises more than is technologically possible when it is pushing the state of the art to the limit. Contractors are not trying to deceive the government to win bids; it is simply a matter of extreme difficulty in predicting when technological advances will be available. Even so, to offset missed targets, industry must compensate the government in some manner for these specification shortfalls — not as a penalty but as good faith accountability. Compensation can take many forms, such as increased spares, improved turnaround times on repairs, and greater performance in other specified areas. Both parties to the contract must then assess and agree on the offsetting value.
One last point: government and industry must select qualified program managers. It is unlikely managers can manage or even oversee technical, multifaceted and in-depth programs if they do not have the requisite skill set that enables them to understand the individual task orders and thus independently assess day-to-day progress. Even the most conscientious, hardworking program manager will struggle with a discussion regarding fluid dynamics, for example, without education and a background in the discipline. Senior executives must ensure individual managers are properly matched to programs. No manager is expected to know it all, but a manager must be inquisitive enough to ask in-depth questions and understand how every factor affects the program.
The acquisition process is critical in maintaining the supremacy of U.S. forces. Acquisition authorities should rigorously implement best business practices to navigate the acquisitions landscape and avoid financial, schedule and performance issues and the resulting criticism from Congress when expectations are not met.
Detailed and meticulous requests for proposals and contracts, though arduous and time-consuming to prepare, result in more accurate execution of contracts and a true industry-government partnership in providing warfighters a battlefield advantage.

Retired Air Force Col. John C. Johnson is a former vice president and general manager of Northrop Grumman. He can be reached at jjohn4236@yahoo.com.
Topics: Viewpoint, Defense Contracting, Defense Department, Government Collaboration