INDUSTRY PERSPECTIVE DEFENSE CONTRACTING
Intellectual Property Rights Demands Stifle Innovation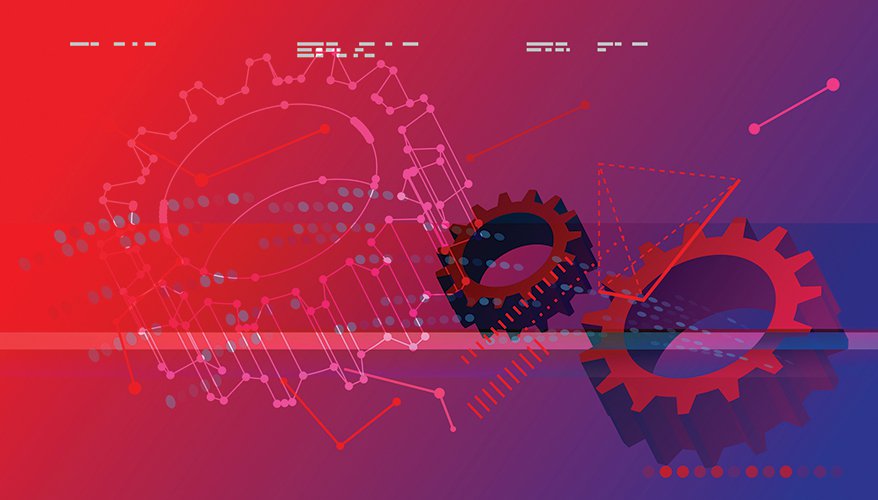 Photo: iStock
It's no secret that the technological capabilities of international defense forces have significantly advanced over the past several years. The progress these nations have made has served as an impetus for the Defense Department to look for innovation that will enable U.S. warfighters to maintain technological superiority.
Unfortunately, in its effort to bring ground-breaking weapons and technology to warfighters, the department continues to attempt to acquire this technology in a manner that is not conducive to generating interest from high-tech innovators.
Progress has been made recently, but ongoing attempts to acquire commercial items in non-commercial ways — and to seek overreaching unlimited access to intellectual property — are creating a barrier for many companies.
If the United States is to maintain its technological leadership role, this environment needs to change.
In the last administration, many realized that the bureaucratic nature of acquisitions was enabling adversaries to close the technology gap. In 2015, in an effort to spur access to innovation from new quarters, then-Defense Secretary Ash Carter founded an organization in Silicon Valley called the Defense Innovation Unit-Experimental, or DIUx. Its purpose was to accelerate the development and acquisition of technologies useful to the military. This is commendable. Innovation is innovation wherever one finds it. However, Rockwell Collins and other long-term suppliers to the Defense Department have spent more than half a decade arguing that the crux of the DoD's challenge is not better access to innovation, but rather, less burdensome acquisition of innovation. There is a big difference between these two challenges.
Since congressional passage in the mid-1990s of the Federal Acquisition Streamlining Act, and, subsequently, Federal Acquisition Regulation Part 12, there has been a government acquisition structure that values what commercial technology and investment bring to military applications.
Rockwell Collins leveraged this framework, and these reforms eliminated redundancies between military and commercial businesses. In one case it saved the Pentagon more than $160 million in the advancement of the UH-60 Black Hawk and CH-47 Chinook helicopter fleets by incorporating the common avionics architecture system. In another case, by starting with commercially-developed products and slightly modifying them for military use, its flight deck displays in the Boeing 787 were installed for military use on the KC-46 tanker.
This was good news. But these success stories have been limited by the department's bias against using FAR Part 12 commercial contracting for "of a type" items; not by DoD's lack of access to the commercial technologies.
So what is the situation today? Under FAR Part 12 regulations, a product must be classified as commercial if it's "of a type" that is currently available in the commercial market.
Although a military version of the commercial product can be modified slightly, it is still considered a commercial "of a type" product. And, as such, ownership of the original idea remains with the supplier. This is very important for suppliers because very few commercial products can be used by the military without being modified to meet more robust requirements.
As long as the product is classified as commercial "of a type," things work well. It's when the DoD classifies "of a type" commercial products as non-commercial that things become more difficult. Suddenly, the manufacturer of a commercial product is burdened with cost-based accounting and the government is on the hook to pay for things they wouldn't see in the commercial marketplace, such as obsolescence management.
By separating the military version of the product from the commercial version to support cost-based accounting, it establishes the creation of a low-volume production line for the military customer. This increases the manufacturer's costs which are ultimately passed on to the government.
A final roadblock to commercial acquisition concerns intellectual property rights, which, understandably, companies want to protect aggressively. It is their lifeblood. The current acquisition environment puts companies in a place where they invest, take significant risk to develop products, and then, in some cases, are being asked to give away their valuable IP to the Defense Department, which then intends to give it to competitors to bid for a lower price. This is simply untenable for commercial businesses.
The commercial industry enthusiastically supports the department's aim to deliver innovation that enables warfighters to win at the best possible value for the American taxpayer. But there has to be room for negotiation when it comes to intellectual property. It is understood that the department may need to control some IP in certain situations. But often, control and use of the entire IP package — for instance, valuable source code — is not only unnecessary, it is potentially fatal to the company that developed the product.
Maintaining ownership of intellectual property is absolutely crucial to a commercial business. From this perspective, delivering innovation requires considerable internal investment to research, develop and bring a product to market. In some cases, profit is only generated during the service and support portion of the product, which makes the control of certain elements of IP even more important.
By asking for access to an unlimited collection of commercial intellectual property, the government significantly eliminates a company's willingness or ability to continue to invest in leading-edge products. There is simply no way around the negative business case.
So where do industry and the department go from here? There are several things that can be done to improve the acquisition process, and that will help the government obtain the technologies it needs while ensuring companies that are developing leading-edge technology for warfighters remain enthusiastic about working with the Defense Department.
One is to broaden the definition of a commercial product and commercial "of a type," as well as enable prior commercial designations to carry over. This is crucial to removing some of the complexities we're seeing today to delivering commercial innovation to the military.
Also, the acquisition workforce needs to be better trained on the importance and application of FASA and FAR Part 12 to the current acquisition process and on how commercial companies develop and evaluate business cases and intellectual property.
Conversations with the Defense Department should shift away from trying to restrict commercial profit and focus on the value received. When buying commercially, the department benefits from sunk research-and-development costs, ongoing obsolescence management, technology insertion and other expenditures which are managed by the commercial company as a part of its business model. Companies and their shareowners deserve a return on the investment it takes to develop the innovative technology warfighters need.
Further, acquisition personnel should determine early in the process what problem needs to be solved and what intellectual property they need to solve that problem. Avoid the temptation of requesting blanket authorization rights to use all of the IP.
Finally, once the determination is made as to what intellectual property is truly needed, acquisition professionals need to budget for it. The government should not expect to receive valuable IP for free.
Despite the need for the Defense Department to do more to improve the commercial acquisition process and ensure it gets the data rights needed for a program, it's important to recognize that industry is on the same team.
Pentagon leaders have been clear that they understand what commercial acquisition and technical data rights mean to a commercial company's future. That's a good sign. A fair and equitable solution can be found for both sides of this conversation. The nation's warfighters depend on it. And so do the taxpayers. ND

Philip J. Jasper is executive vice president and chief operating officer of government systems at Rockwell Collins.
Topics: Viewpoint, Acquisition Programs, Acquisition, Defense Department, Defense Innovation, Defense Contracting, Electronics, Infotech, Information Technology