GOVERNMENT CONTRACTING INSIGHTS DEFENSE CONTRACTING
GSA Unveils Plan for New Online Shopping Portal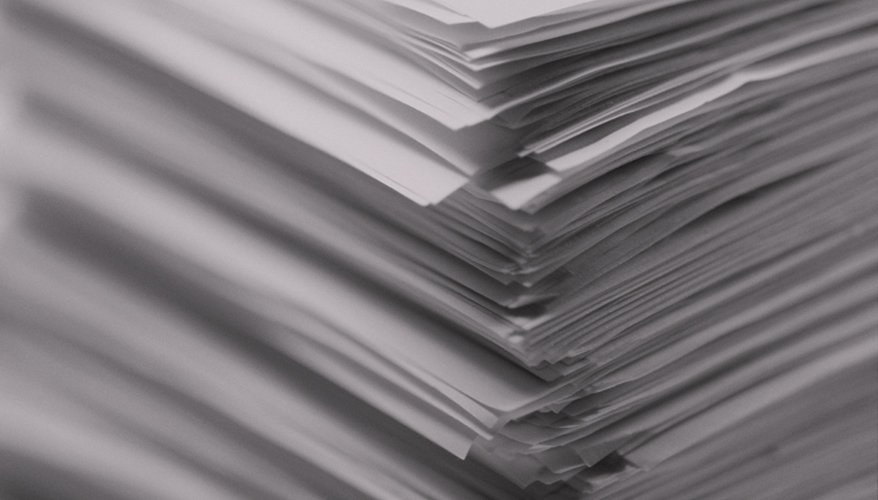 Photo: iStock
Following instructions from Congress to create a new online shopping system leveraging existing commercial practices, the General Services Administration, in coordination with the Office of Management and Budget, has released an implementation plan to begin e-commerce purchases by 2019.
The plan is a first step toward implementing Section 846 of the fiscal year 2018 National Defense Authorization Act, which requires GSA to develop "e-commerce portals" — essentially online shopping sites — for commercially available off-the-shelf item procurements.
The NDAA provision sets out three phases for the e-commerce program.
Phase one requires the development of a plan for implementation, including initial recommendations regarding "changes to, or exemptions from, [existing procurement] laws." GSA's announcement completes phase one.
The organization will now proceed to phase two, which will involve market analysis, "communications with potential e-commerce portal providers on technical considerations of how the portals function," and consideration of impacts on other procurement programs.
Significantly, at the conclusion of phase two, GSA and OMB will be required to submit a report identifying "recommendations for any changes to, or exemptions from, laws necessary for effective implementation of this section," as well as a report on "considerations pertaining to nontraditional government contractors."
Phase three will then entail actual implementation of the program.
The plan identifies three potential types of e-commerce portals, each with different cost incentives and ordering structures.
Under the e-commerce model, a vendor would use its existing online platform to sell its own proprietary or wholesale products to the government. The vendor would be responsible for pricing and delivery.
An e-marketplace model would create online marketplaces managed by a contractor, through which both proprietary products and the products of other vendors could be sold to the government.
Vendors would be responsible for fulfilling orders, although GSA held open the possibility that portal providers could be required in certain cases to fulfill orders.
"The e-procurement model calls for a contractor to provide an online marketplace."
The e-procurement model calls for a contractor to provide an online marketplace — a so-called "portal of portals" — through which other vendors could then sell goods to the government. The marketplace provider would not sell goods and would not be responsible for fulfilling orders.
GSA stated that it anticipates using an "appropriate mix" of these three models. The organization also stated that it "may consider" using an indefinite-delivery indefinite-quantity type of contracting vehicle "that allows GSA to have a relationship with both a portal provider and suppliers that sell on the portal platform, if such strategy might generate greater efficiencies for products that are identified as suitable for the program."
The administration also issued an accompanying legislative proposal recommending that Congress make a variety of changes to help the administration implement the e-commerce mandate. Notably, the organization stated that its three-year timeline is contingent on Congress implementing these recommendations.
First, it proposed raising the micro-purchase threshold to $25,000 for purposes of the e-commerce portals program, an increase from the current thresholds of $5,000 for the Defense Department and $10,000 for civilian agencies. In theory, this proposed increase is intended to promote commercial buying practices, as purchases beneath the micro-purchase threshold are exempt from many government-specific requirements.
Second, the administration proposed that Congress amend Section 846 to streamline certain statutory competition requirements. Specifically, it proposed an amendment stating that procurements using Section 846 procedures would be deemed competitive, "so long as participation is open to all responsible sources and orders and contracts using these procedures result in the lowest overall cost alternative."
Finally, the organization proposed that Congress expand the existing definition of commercial e-commerce portal to include portals "designed for the purpose of accessing multiple other e-commerce portals, including commercial portals, via a single view for the purchase of commercial products." This revision appears to be aimed at broadening the statutory definition to encompass the "portal of portals" concept embodied by the e-procurement model.
The plan sets out a three-year schedule for developing this new system. Activities in fiscal year 2018 include: conduct research and have meetings with stakeholders in industry and within government; determine what types of items would be "in-scope" for purchase on e-commerce portals; and develop options for an initial proof of concept.
In fiscal year 2019 GSA would: assess the impact of e-commerce portals on the multiple award federal supply schedules, the national supply system, small businesses, socioeconomic programs and other preference programs; develop data ownership and cybersecurity rules; conduct an acquisition for an initial rollout of e-commerce portals; and test the e-commerce systems with "a limited audience."
In fiscal year 2020, it would expand and scale rollout of the e-commerce systems, and make final policy recommendations.
As GSA moves forward with this implementation plan, the contracting community should expect to see additional opportunities for public engagement and input regarding the operation and structure of the e-commerce portals program.

Susan B. Cassidy and Jennifer Plitsch are partners and Michael Wagner is an associate at Covington & Burling LLP. Evan R. Sherwood, who contributed to this article, is an associate at the firm.
Topics: Acquisition, Defense Contracting, Defense Department, Government Collaboration, Government Contracting Insights, Government Policy