NDIA PERSPECTIVE DEFENSE DEPARTMENT
Existential Threats Require All Levers of Power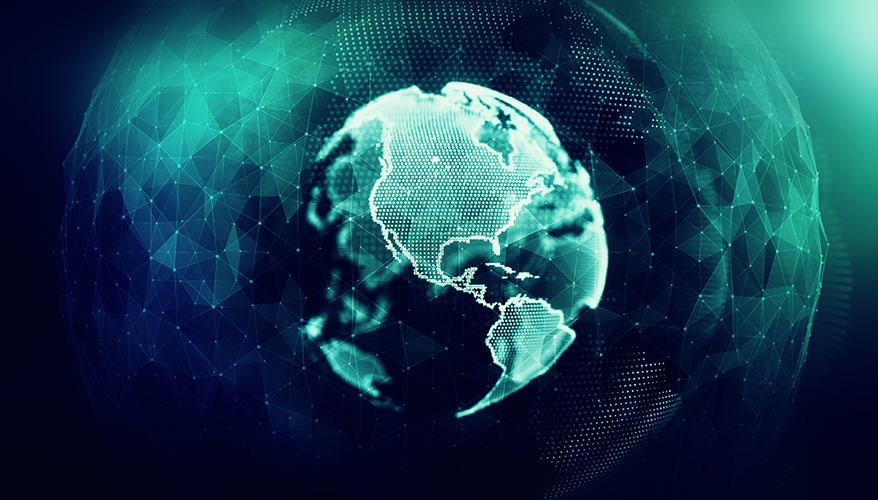 Photo: iStock
The United States must pivot to focus on great power competition. Clearly the two major players in this are the United States and China, with Russia a not-too-distant third.
The United States comes to this competition with advantages and disadvantages. One key challenge stems from "the peace dividend" subtracted from the Defense Department's budget after the fall of the Soviet Union, coupled with almost three decades of constant conflict beginning with Iraq's invasion of Kuwait in August 1990.
Now we must concentrate on the existential threat the nation faces in this great power competition. I was in the room years ago when a former secretary of defense said, "We will never fight China."
Let there be no doubt, today we compete with China and Russia across every element of national power — diplomatic, informational, military and economic. To protect our interests, we must act to ensure we maintain our advantages in each area.
When we talk about great power competition, we usually begin with and focus most attention on the military element of national power. On a trip to China in 2012, the commander of the Chinese Air Force said to me, "We watched what the U.S. and its coalition did in the '90s in Europe and the Middle East and we knew we had to change."
Clearly Russia learned similar lessons. We need only to watch its actions to see how far it has come. Our competitors copy us where they can, and work to mitigate our strengths when they cannot match our advantages. We are engaged in an innovation and technology race and China and Russia do everything they can — to include cheating — to ensure they win.
From artificial intelligence to hypersonic weapons to quantum computing to undersea warfare, we cannot afford to lose the technology race. We need to develop and field capability faster to pair our superior warfighters with the best weapons to ensure U.S. dominance.
The other critical aspect of the military element of national power is capacity. In this great power competition, technology and capability will play a large role, but capacity will also significantly impact the outcome. Unlike our competitors, the U.S. military engages globally, forcing the department to stretch its forces.
Over the past quarter century, as the United States engaged in multiple operations across multiple theaters, the cumulative impact significantly lessened capacity. No other nation comes close to the global footprint and engagement of the U.S. military.
"To protect our interests, we must act to ensure we maintain our advantages in each area."
The question then becomes: "What do you want the U.S. military to be able to do?" Today the nation wants its military to execute worldwide operations while also preparing and training for future conflict. Unfortunately, it is very simply running out of capacity.
Military dominance, however, while necessary is insufficient to protect U.S. interests. As the last century demonstrates, the nation succeeds militarily when it fights as a team. Our friends, partners and allies provide one of the nation's greatest strengths. We need to retain and nurture current relationships, while leveraging the full force of U.S. diplomatic power to grow new ones.
We know potential adversaries actively target partnerships and alliances, offering themselves as the alternative. Our ability to collaborate, cooperate and solve disagreements with partners requires understanding the global environment and engaging in diplomacy to strengthen our position and weaken adversaries. Make no mistake, potential adversaries will work to undermine U.S. relationships, and we cannot succeed in the emerging great power competition if we lose our diplomatic advantage.
Additionally, we cannot prevail in great power competition if we lose the information war. In today's 24-hour news cycle, cyber threats, hackers and ubiquitous social media lead to an incredibly complex, constantly changing information environment. We need a national/interagency cyber and information strategy that covers the whole of government, as well as commercial and private enterprises.
The information element of national power has dramatically changed over the last two decades. We are in the age of digitization and we can no longer afford to operate at analog speed; we must adapt to the speed and information volume of the digital age.
Finally, winning this great power competition requires economic strength. Much of the non-military discussion centers on the dominance of U.S. and Chinese economies. Unfortunately, the U.S. policies enabling economic aggression and unfair practices provide China with economic advantage. It is imperative the United States — in concert with its friends, partners and allies — level the economic playing field.
We need to stop Chinese intellectual property theft and eliminate the unfair licensing requirements China imposes on U.S. companies. We need China to implement free and fair trade practices, which will allow U.S. innovation and entrepreneurship to flourish in the Chinese marketplace.
Great power competition with China and Russia will happen, whether or not the United States prepares for it. They want to change the rules, creating advantages for themselves and disadvantages for the United States, and ultimately changing the world order. The United States, its friends, partners and allies, need to use every element of national power to maintain their advantages, protect interests and ensure a safe and secure future.

Retired Air Force Gen. Hawk Carlisle is president and CEO of NDIA.
Topics: Defense Department, Homeland Security, International