Army Leaders Take 'Blood Oath' on Modernization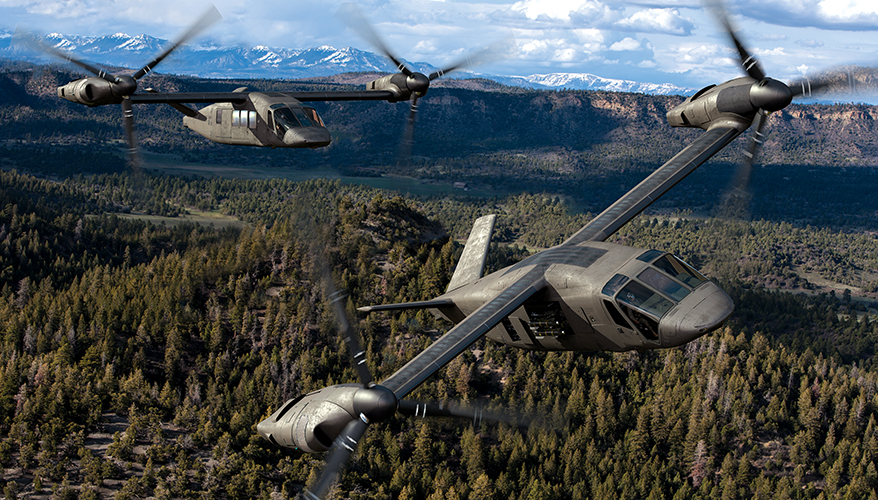 Photo: Bell
The Army won't alter its list of top modernization priorities, the head of the service recently promised industry.
Last fall, top brass identified six technology areas that they want to focus on as they prepare for future wars against high-tech foes: long-range precision fires; next-generation combat vehicle; future vertical lift family of helicopters; network command, control, communication and intelligence; air and missile defense; and soldier lethality.
Secretary of the Army Mark Esper said he and other service leaders "have taken a blood oath not to change those because we want to make sure that [there is] … predictability to industry and to our own internal modernization enterprise that these are the priorities.
"This is where we're looking for people both in and out of government to dedicate their time, their brainpower, their investments," he said during a recent event at the Heritage Foundation, a Washington, D.C.-based think tank.
The service has already realigned over $1 billion in its science and technology budgets to advance those projects, he noted.
More than 800 programs will be under scrutiny as the Army tries to find additional funding, he said. "It's going to mean cutting programs, freeing money from current programs by either slowing them or killing them.
"The days of spreading peanut butter are over. Instead we're going to … apply money to our top priorities first, and then we'll continue to move down that priority list until we run out of cash," he added.
The service has already kicked off an effort to begin "racking and stacking" its programs, he told reporters.
The Army requested $182.1 billion for fiscal year 2019, including $26.8 billion for procurement and $10.5 billion for research, development, test and evaluation.
In a recent report by the Center for a New American Security, "2019 President's Budget Request for the Army," defense analysts Susanna V. Blume and Lauren Fish suggested the service's fiscal blueprint didn't strike the right balance among capabilities.
"Given how much larger the investments in legacy systems are [in 2019] relative to investments in next-generation systems, one has to wonder if the Army hasn't overinvested in improving current systems at the expense of fielding the next-generation systems faster," they said.
However, the Army is creating a Futures Command and has established cross-functional teams to pursue its top modernization priorities, the report noted.
"These reforms are designed to accelerate development of next-generation combat systems," Blume and Fish said. "Hopefully we will see their success reflected in the 2020 budget request."