Poland Investing in Missile Systems to Deter Russia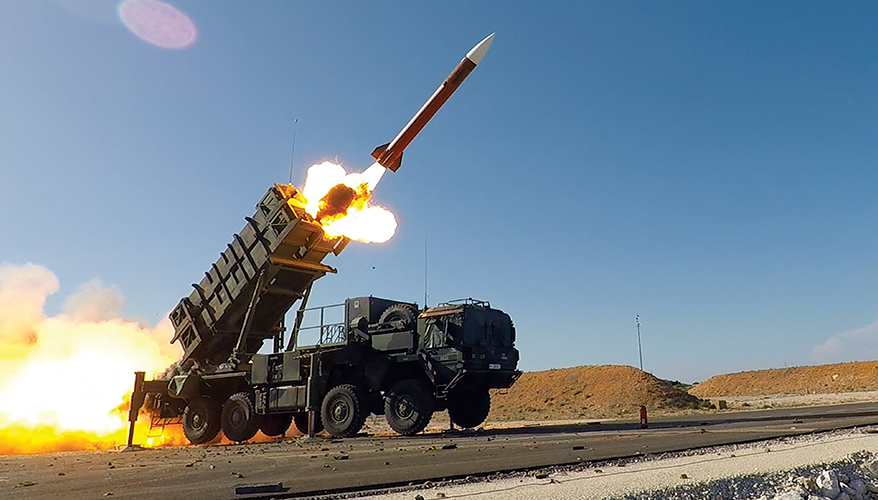 Patriot missile system
Photo: Defense Dept.
Poland is aggressively investing in major defensive systems and offensive weapons as Russia continues to unsettle its European neighbors.
In late March, Warsaw signed a $4.75 billion deal to procure Raytheon's Patriot missile system, reportedly the largest arms deal in its history.
The contract is being viewed as a major step toward modernization for the NATO member-state as the alliance works to bolster its capabilities. It will make Poland the 15th international operator of the Patriot system, said Tom Karako, director of the missile defense project at the Center for Strategic and International Studies in Washington, D.C.
"The conversation [with Poland] has been going on in earnest for the last several years and has everything to do with Russia," he said.
Karako noted that over the past year, several countries have signed up for the Patriot system, including Romania and Sweden.
The high price tag for the Patriot is worth noting, he added. Poland's defense budget is approximately $10 billion annually and makes up about 2 percent of its GDP. "For them to devote that sum, when their annual defense budget is what it is, … says that the air and missile threat is high," he said.
The country is not merely investing in air defense, Karako said. In late 2016 it requested 70 AGM-158B joint air-to-surface standoff missiles extended range, or JASSM-ER cruise missiles, along with related training and test systems, for a total estimated program value of $200 million. In late 2017, it requested a high mobility artillery rocket system, to include several guided multiple launch rocket systems, Army tactical missile systems and related equipment for $250 million. Lockheed Martin develops the HIMARS and JASSM products.
Around the same time as the Patriot request, Poland signed a letter of offer and acceptance with the United States to purchase Northrop Grumman's integrated air and missile defense battle command system, or ICBS. It is the first international company to purchase the system, according to Northrop.
The system "replaces stove-piped legacy [command-and-control] systems to deliver a single integrated air picture and offer the flexibility to deploy smaller force packages," a company press release stated. It employs an open systems architecture to incorporate current and future sensors and weapon systems, and allow for interoperability with joint command-and-control and ballistic missile defense systems, it said.
An integrated system for air-and-missile defense is "a prime necessity if you're going to be serious about a high-end threat," Karako noted. "The fact that they are moving forward with the same program that the U.S. Army is … [means] Poland is indicating it needs the cutting-edge air and missile defense, and it needs it now."
These investments are also integral for a NATO- and Eastern Europe-wide defense, he added. "Without Poland, it's kind of hard to have that larger air defense at the eastern flank. … It may well inspire others to continue to go in this direction."
Topics: Strategic Weapons, Missile Defense, International, Global Defense Market