Coast Guard Leaders Are Swinging for the Fences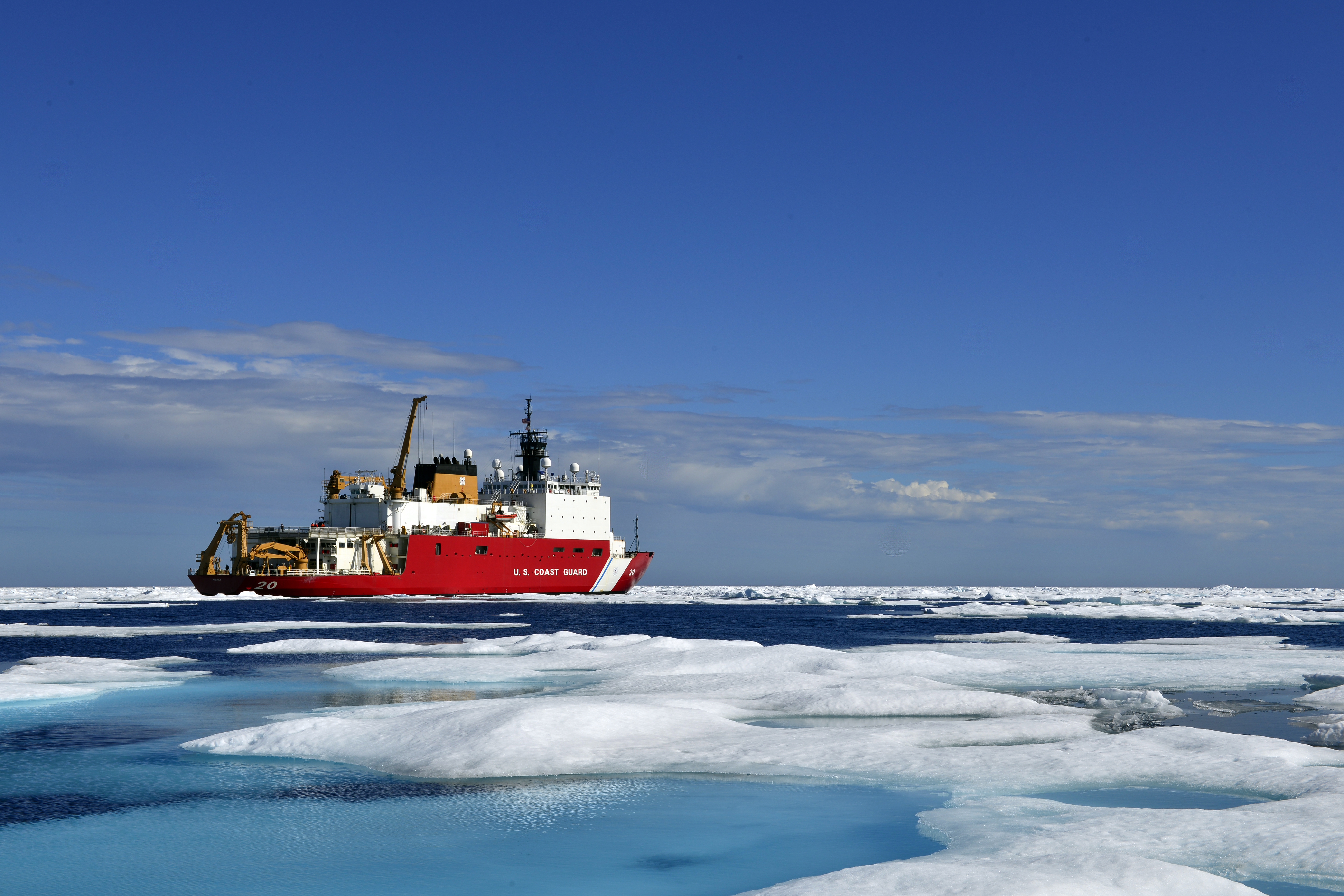 Coast Guard Cutter Healy
U.S. Coast Guard
After years of bemoaning its insufficient budget levels, the Coast Guard is pushing for a major spending increase in fiscal year 2019.
In his recent State of the Coast Guard address, Commandant Adm. Paul Zukunft used a baseball analogy to explain the service's new approach to seeking funding.
"I directed my senior leaders to abandon a … bunt stance when it comes to building our budget and approach the plate by swinging for the fences," he said in his prepared remarks. "Seize the initiative."
For 2019, the Coast Guard is requesting $11.7 billion, nearly $1 billion or 9 percent more than it requested for 2018. That amount is about $1 billion more than was enacted in 2017.
The spending request for its procurement, construction and improvements account jumped 58 percent, from $1.2 billion to $1.9 billion. About $1.5 billion would go toward new vessels including $750 million for detail design and construction of new polar icebreakers, according to a Coast Guard fact sheet. The service recently released to industry a request for proposals for a new icebreaker, with the first one slated for delivery in 2023.
Approximately $400 million would fund construction of the second offshore patrol cutter, as well as long-lead-time materials for the third ship, which are scheduled to be delivered in 2022 and 2023, respectively. An additional $240 million would procure four fast response cutters, and $5 million would support acquisition planning activities for the waterways commerce cutter — a platform intended to replace aging inland tenders and barges, some of which were commissioned as far back as World War II.
Another $148 million would be spent on aircraft including: $45 million for service-life extensions and upgrades for MH-60T and H-65 helicopters; $97 million for modernization and sustainment of HC-27J and HC-144A fixed-wing aircraft; and $6 million for small unmanned aerial systems to be deployed onboard national security cutters for intelligence, surveillance and reconnaissance missions.
About $135 million would go toward shore and major systems infrastructure projects.
Zukunft credited the Trump administration for the service's improved budget outlook. "The Coast Guard brand is up — way up!" he said.
However, in future years the service will need 5 percent annualized growth in its operations and maintenance account and a $2 billion floor for acquisitions to continue building "the Coast Guard of tomorrow," he added.
"It is a small ask for the smallest armed service whose full appropriation is less than one line item on the appropriations of the other four armed services," he said
Topics: Budget, Shipbuilding, Emerging Technologies