DARPA Kicks Off Responsive Launch Challenge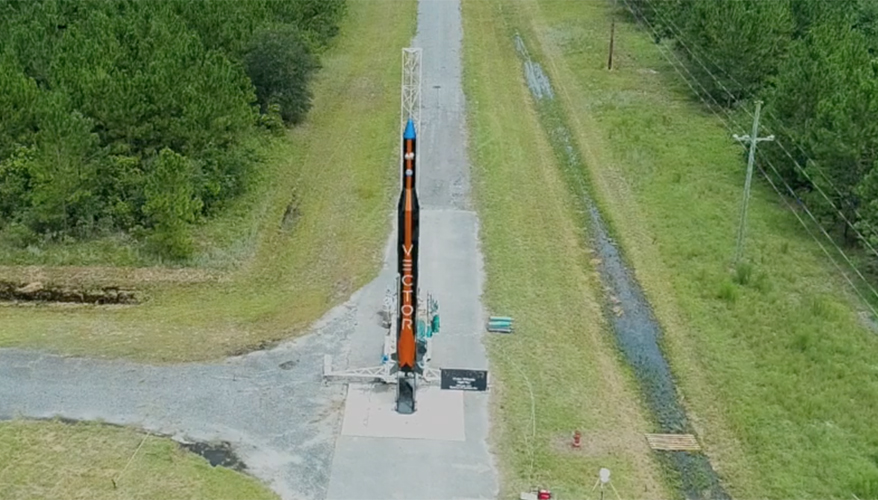 Vector Space's small launch vehicle
Photo: Vector Space
COLORADO SPRINGS, Colo. — The Defense Advanced Research Projects Agency announced a grand challenge that will ask competitors to rapidly launch small payloads on "extremely short notice," then turn around and repeat the process days later.

The ultimate goal is to demonstrate speedy launch, something the commercial industry is not particularly interested in doing, said Todd Master, the DARPA Launch Challenge program manager.

"DARPA has been after agile responsive space launch for a very long time. We have had a series of programs through the years with varying degrees of success," he told reporters April 18 at the Space Symposium in Colorado Springs, Colorado.

There are emerging companies that can potentially do rapid launch, but there isn't much commercial demand yet, he said. The military wants to rapidly replenish space assets in the event of a space war, or loss of a critical capability. If it can take an off-the-shelf small satellite and marry it with a payload, then send it to orbit in days rather than years, it can replenish defunct systems as a stop-gap. This is part of a decade-old concept known as operationally responsive space.

There is a burgeoning small satellite commercial market, but the companies are demanding low costs, Master said. They don't necessarily need a system that can send spacecraft to orbit on demand.

DARPA will ask competitors to integrate a satellite that they have not seen before onto their launch system, send it to low-Earth orbit with a high degree of accuracy, then repeat the process a few days later from a different launch site. DARPA defines small satellites as weighing 10 kilograms to 100 kilograms.

Those who carry out step one will receive $2 million. The first place winner of step two will receive $10 million, the second place competitor $9 million and the third place contestant $8 million. They will be judged on speed, payload, mass and accuracy, he said.

The prize money is high because developing and launching spacecraft is traditionally an expensive proposition, Master said. The contest is slated for late 2019.

DARPA is coordinating closely with the Federal Aviation Administration. Contestants will have to submit their ideas to the FAA for pre-licensing. DARPA will choose the qualified contestants by the end of 2018. They will then have to apply for a regular license. This is to assure safety, Master said.

The contest will be platform agnostic, Master said. Over the years, there have been many concepts to quickly and cheaply launch satellites: from aircraft, from high-altitude balloons and even cannons. DARPA is open to anything that can pass muster with the FAA. International teams are also welcome, he added.

DARPA and the FAA will hold a competitors information day in Los Angeles May 23. More information can be found at www.darpalaunchchallenge.org.
Topics: Space, Research and Development, Defense Department