Coast Guard to Receive Polar Satellites Under Responsive Space Initiative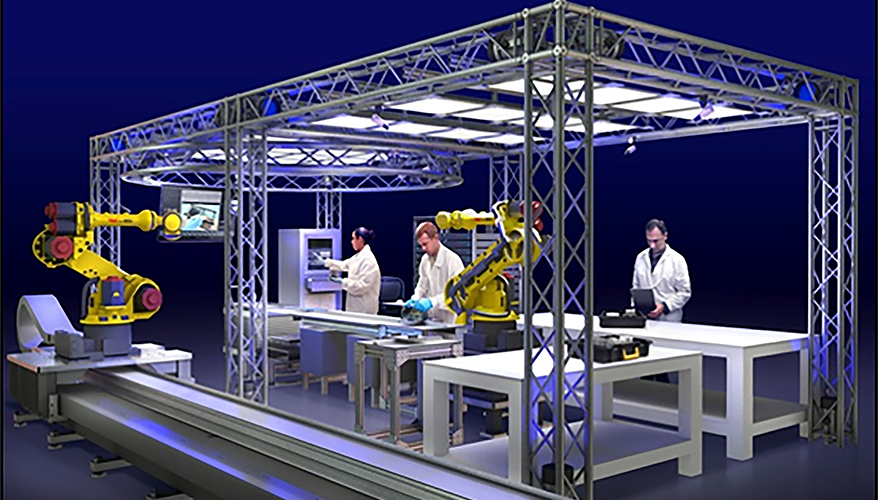 Photo: Raytheon
COLORADO SPRINGS, Colo. — The Coast Guard will receive two small satellites this summer that will assist it in search-and-rescue missions in remote polar regions.

The Polar Scout spacecraft were built under the auspices of the Air Force's Operationally Responsive Space Office — recently renamed the Space Rapid Capabilities Office — as part of a program to prove that it could rapidly deploy space systems when needed, said Dale "Buck" Larkin of Raytheon's small space programs.

"It's a great capability to be able to detect somebody in distress, relay that quickly to a command center," he said April 18 in an interview at the Space Symposium in Colorado Springs, Colorado. The Coast Guard could then send out a cutter, send an aircraft to drop a raft, or notify nearby merchant vessels to pick up survivors, he added.

The polar communications satellites were a pathfinder program to develop a small satellite bus designed to easily integrate payloads. Raytheon in a Tucson, Arizona, facility set up a self-contained cell (pictured above) that can do the integration of the spacecraft elements in one day, he said.

The goal "was the figure out how to rapidly put together and deliver a large number of satellites for a government customer in a critical need type of situation," Larkin said.

The operationally responsive space concept, first put forward more than a decade ago, envisioned off-the-shelf satellite components that could be rapidly assembled and then placed on small launch vehicles in days and weeks instead of months and years.

The entire project took four to five years, Larkin said, which he admitted was not rapid. However, this was the first project out of the gate. The bus had to be developed, and then it took some time to find and develop a payload, he noted.

"It's the first of this model, so it goes a little slower," he said. The one-day assembly does not include thermal, vibration and vacuum chamber testing, which takes about another week, he added. Raytheon can carry out all the needed tests within the Small Space Factory, where the company also checks out missile seekers and guidance components.

The goal is to be able to build 20 satellites a month, or one per day, if all the components are on hand, he said. If there was a larger order, the cell (pictured above) could be duplicated to increase capacity, he said.

Millennium Engineering was the Polar Scout prime contractor, with Rincon Research and Space Dynamics Laboratories developing the communication payload and Raytheon serving as the integrator.

"We are open for business if someone needs that capability," he said.
Topics: Maritime Security, Space