U.K. Royal Air Force Looking to Boost Capabilities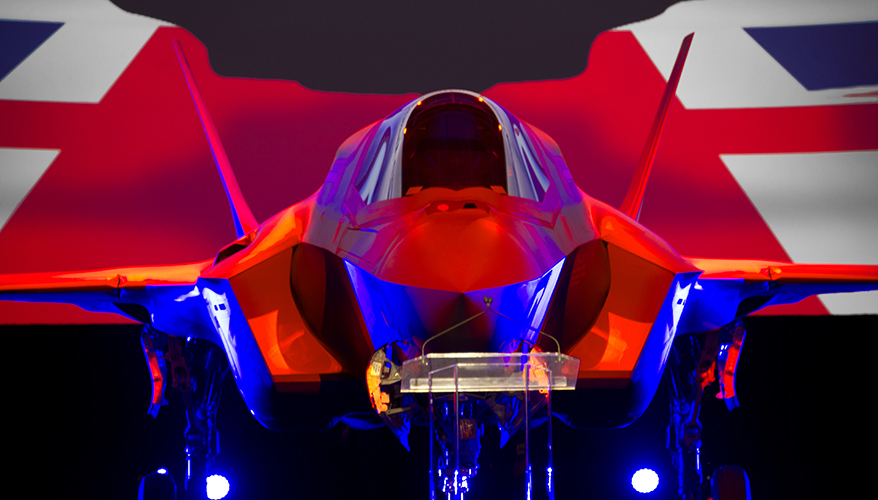 United Kingdom F-35 Lightning II
Photo: Lockheed Martin
The United Kingdom's Royal Air Force must beef up its capabilities as it faces an increasingly turbulent and unpredictable threat environment, Air Chief Marshall Stephen Hillier said April 16.

"We need to modernize our capabilities to grow a next-generation air force because the world is changing," said Hillier, the chief of the air staff. "Air and space power which we've taken for granted … [are] now being challenged in a way that we haven't seen for at least a generation."

Adversaries around the globe have taken notice of the United Kingdom and its allies' advancements in technology and are developing systems to counter them, he said during a Mitchell Institute for Aerospace Studies event commemorating 100 years since the Royal Air Force was established.

"We need to fight for control of the air and space and we need to do that as allies," he said during the event in Arlington, Virginia, which was attended by U.S. Air Force Chief of Staff Gen. David Goldfein.

Better exploiting data is of particular importance, Hillier noted.

"It's about command and control. It's about information. It's about exploiting disruptive technology. It's about combat cloud. It's about making information our life blood as an organization and connecting all of those platforms together," he said. "There's a risk of them sounding like buzzwords but we really need to focus in on those to make sure that we exploit them for our advantages."

The U.K. military will have to move quickly as it pursues new technology, Hillier added. It cannot wait 30 years to introduce next-generation capabilities.

Additionally, it will need future budgets that allow it to buy a large number of high-tech systems, he said.

"We cannot sacrifice our numbers constantly in order to pay for extra technology," he said. "In information systems that we use in our everyday life, we get leaps in technology and we get it cheaper each time. Why can't we do that for air and space power as well?"

Hillier noted that the United Kingdom recently launched an intelligence, surveillance and reconnaissance satellite into low-Earth orbit. It took about eight months from idea to launch, he added. The satellite cost $6.4 million and is currently providing high quality still images and full-motion video.

The U.K. was able to launch the satellite quickly and affordably by utilizing commercial technology, he said. Creating a constellation of systems is a strategy the nation may choose to further pursue, he added.

"You not only increase your ISR capability, you increase your resilience in space," he said.

Goldfein noted that the United States is also interested in beefing up its space capabilities. Multiple trends are changing the game in that domain, he said.

Launching satellites is becoming cheaper. "It wasn't that long ago where launch was so expensive that the only satellites we would build would be large and exquisite, and we would pack on as much capability as we could because if we are going to go into space we want to make sure we get our money's worth," he said.

Satellites are also becoming smaller, allowing the military to send more systems into space, he added.
Those trends have made developing space capabilities more profitable for commercial industry, Goldfein noted.
"Those three things coming together … are going to change the nature of the game for us," he said. "I am so adamant that as an Air Force, it is absolutely essential for us to embrace space superiority with the same sense of passion and ownership that we embrace air superiority."

Hillier and Goldfein's remarks come as the Space Foundation's annual Space Symposium kicks off in Colorado Springs, Colorado. National Defense will be reporting from the conference.
Topics: Air Power, Global Defense Market, International