Boost in R&D Funding For Space Systems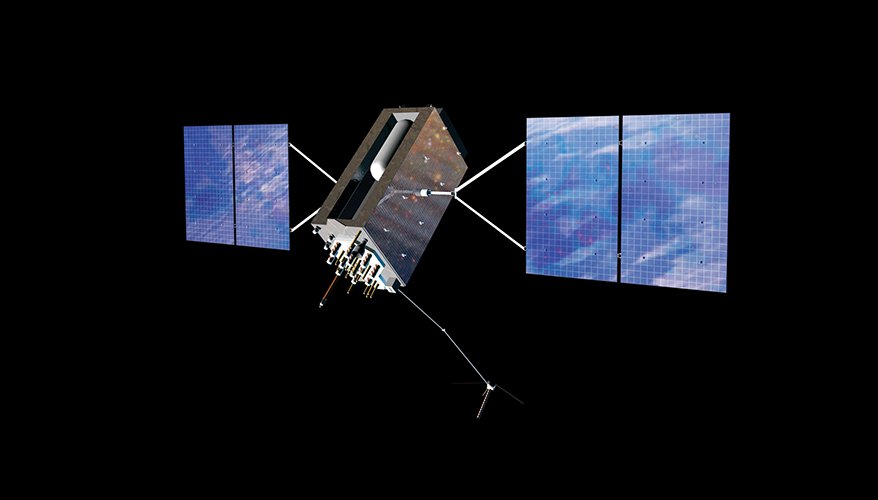 Photo: Air Force
The Pentagon intends to beef up its spending on research, development, test and evaluation for space systems as the U.S. military pursues next-generation capabilities.
The department requested $9.3 billion for space programs in fiscal year 2019, including classified projects, according to budget documents.
Mike Tierney, a space expert at Jacques & Associates, identified about $7.8 billion in funding for non-classified efforts. That is a 22 percent increase relative to the 2018 request, he said.
"RDT&E is getting the lion's share of the increase," he said during a recent budget presentation.
The Air Force manages nearly all of the Pentagon's space programs. In 2019 the service would receive about $4.7 billion for research and development for space systems, nearly a 50 percent bump relative to the 2018 request, according to budget documents.
"The United States has been dominant in space for a long time but we built a glass house before the existence of stones," Air Force Secretary Heather Wilson said at a recent conference. "We are now in a situation where we're being threatened … so we've got to deal with that" by investing in more survivable systems, she added.
The service intends to cancel the planned procurement of space-based infrared system satellites 7 and 8 and instead invest in the evolved SBIRS and the next-generation overhead persistent infrared system. Planned modernization efforts include the development of a high-power anti-jam capability for GPS satellites. The next-gen OPIR would see a $572 million increase in funding in 2019, while the GPS III follow-on would receive $452 million.
The Air Force would see a decrease of about $900 million in its space procurement account relative to the 2018 request, down to approximately $2.5 billion. The decision to change the GPS acquisition profile and put money into R&D for next-generation spacecraft contributed significantly to the cut, Tierney said.
The budget blueprint created a new procurement line to buy small satellite launch capabilities, he noted. It would receive $190 million over the next five years, he said. "That's tremendously exciting for the small launch market to see that kind of earnest embracement from the department."
Wilson noted that the classified or "black budget" also contains procurement spending. "All you're seeing is the white budget," she said when asked about the dip in procurement. "In some ways, it may be a little bit misleading."
As R&D efforts progress, Tierney expects funding to shift to procurement. "Over time, especially given some of the investments needed to capitalize our new platforms, you'll see at least an evening of that distribution as more items need to be actually procured versus developed," he said.
Topics: Research and Development, Space