New Rugged Storage Server Developed for Military Use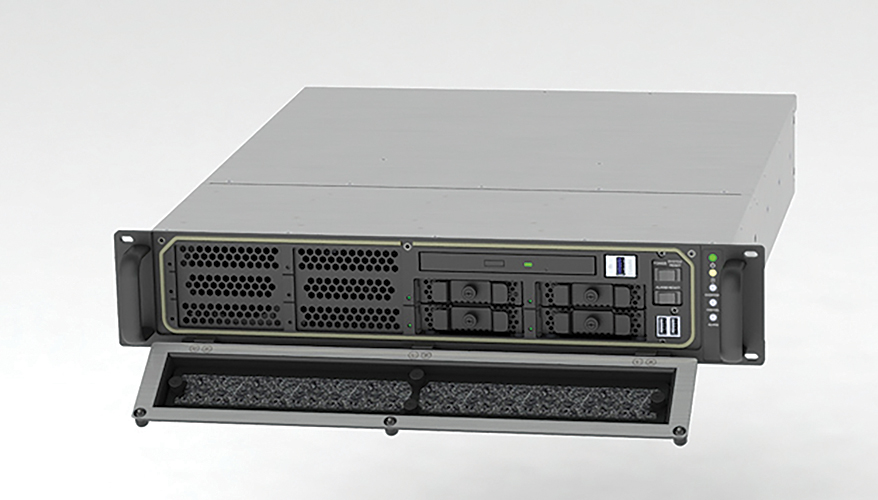 M2UDA-20
Photo: Chassis Plans
A new storage server system has been designed to provide militaries around the world with a rugged, globally compliant and environmentally compatible hardware platform.
Chassis Plans, a San Diego-based manufacturer of computers, LCD displays and storage arrays, announced its M2UDA-20 revision-controlled server in late February. The new device is lightweight, uses limited rack space and contains a thermal management system, said Mike McCormack, company CEO.
The server includes 12 removable drive bars and redundant power supply, and can be used with a variety of operating platforms. It is an example of a ruggedized, commercial off-the-shelf system that can serve the needs of the U.S. military and its allies, McCormack said at a recent industry conference in San Diego.
"What [the services] want is something that is survivable COTS," he said. "Nothing is proprietary, and they want to make sure it can" operate in an array of environments.
The system can perform in a wide range of humidity conditions, including up to 100 percent condensation levels — meaning "you've got water sitting on the board," he added. The server possesses Chassis' SysCool thermal management system, which dots temperature-sensitive resistors, or thermistors, all throughout the device to control hot spots, helping to keep the system cool and to reduce energy, McCormack said.
"For the military right now, saving energy is paramount," he said. "Every kilowatt they can save is vital to them as far as dollars and deployment costs."
It is region "restriction of hazardous substances"-compliant, which means it can be used on European systems, he said.
"One of the things that all of the defense primes are looking at is … foreign military sales," he said. Region RoHS compatibility is required for European systems, but is not yet a requirement within the U.S. Defense Department, he added.
The server also includes revision control, which enables Chassis to maintain control and configuration of the system's components within the life of the program, McCormack said.
"If you buy a computer from Dell or HP … they're going to retool them every six months," he noted. "A lot can change, [and] the military doesn't want to do that."
The M2UDA-20 server is now available and certified for use worldwide, McCormack said.
Topics: Infotech, Cybersecurity, Cyber, Electronics, Defense Department