Navy to Develop New Enterprise Business System Strategy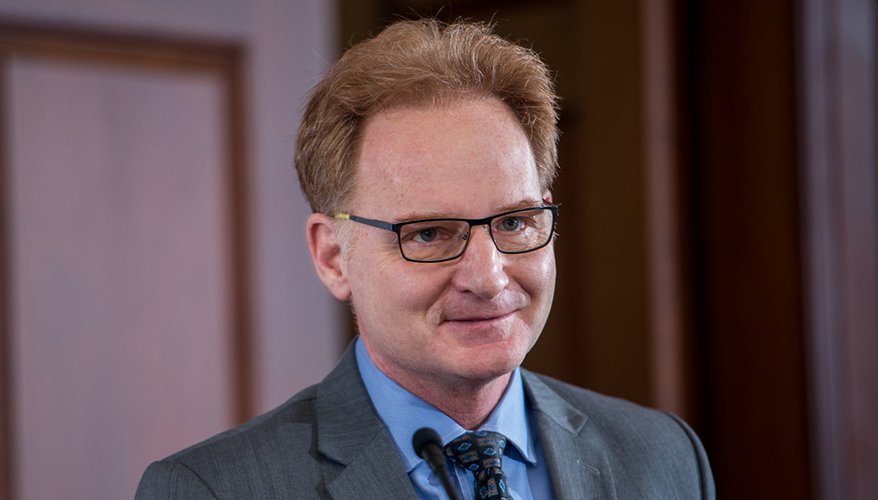 Thomas Modly, Navy undersecretary
Defense Dept.
NATIONAL HARBOR, Md. — The Navy is planning to overhaul its business practices and develop a new enterprise business system strategy, said the service's undersecretary April 11.

"We will place a renewed emphasis on transforming our business mission to incorporate 21st century management methods and uses of technology that improve visibility and accountability to inform better risk-based decision making and emphasize agility over bureaucracy," said Thomas Modly during remarks at the Navy League's annual Sea-Air-Space Conference in National Harbor, Maryland.

"In my role as chief management officer of the Department of the Navy I intend to hit this hard," he added.

Modly said he aims to develop an enterprise business strategy that would finally rationalize the antiquated systems environment of today.

Additionally, the Navy plans to take lessons learned from its first audit to drive business improvement priorities, he said.

"We're going to implement business reforms that yield significant savings, not merely incremental ones, in order to free up capital to fund our largest capital requirements," he said.
The service also intends to leverage big data strategies to address major operational issues in its supply chain and human capital management processes, he said.

"We're going to drive a culture of agility and accountability for all of our people," he said.
Modly did not offer a timeline for when the strategy would be completed.

In order to address emerging challenges — such as great power competitions with China and Russia — the Navy must embark on a critical self-assessment of how it operates as an organization, he said.

"We will do this by demanding stronger accountability from all levels of the department," he said. "This includes those whom we ask to command our ships and aircraft, those whom we ask to lead our Marines and special operations forces in battle, … those whom we ask to deliver programs both large and small, and especially those whom we ask to manage and account for the funds provided to us by the American people."

Meanwhile, questions remain as to whether the service will reach its goal of a 355-ship fleet. Modly noted that the capabilities of the vessels are just as important as the number of them.

"We are making commitments today to build ships that will sail in a maritime security environment 30 years from now — an environment that we really don't fully understand today," he said. "Our plan has to balance stability with flexibility, current needs with future ones and aspirations with fiscal realities."

The future fleet will need to have beefed up capabilities, he said.

"While we certainly need more seagoing platforms, we also need to increase their lethality and their ability to operate in a networked fashion with both manned and unmanned assets that contain, restrain, confuse, overwhelm and decisively defeat our enemies," Modly said. "Getting those capabilities right is far more important than just counting up the number of ships the service will have."


Topics: Navy News, Defense Department, Business Trends