Industry Exec: Carrier Block Buy Would Save $1.6 Billion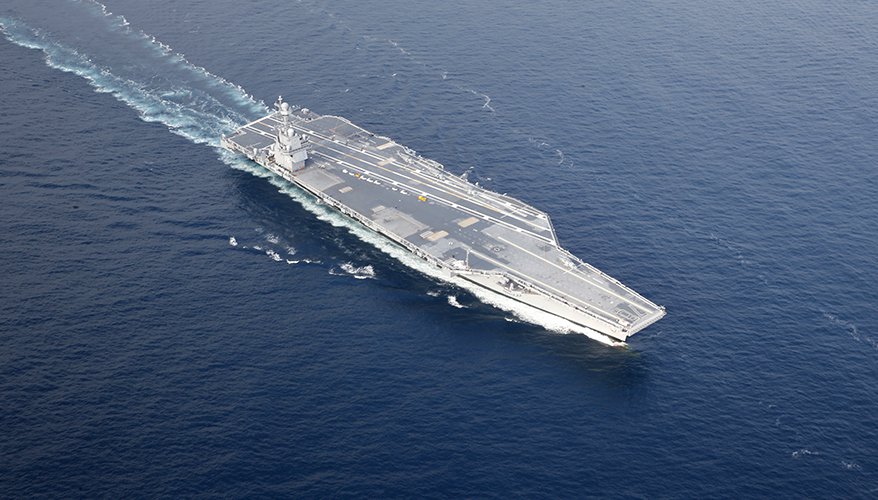 USS Gerald R. Ford (CVN 78)
Photo: Navy
NATIONAL HARBOR, Md. — Taxpayers could save $1.6 billion if the Navy decides to purchase its next two aircraft carriers with a block buy, an industry executive said April 10.

In March, Huntington Ingalls Industries — the nation's only prime contractor for aircraft carriers — received a request for proposal for a potential two-ship buy of CVN 80 and CVN 81, which would be the third and fourth vessels in the Ford-class.

"There's a lot of work to do there to get that under contract, but that is a big step forward," Jennifer Boykin, executive vice president of HII and president of the Newport News Shipbuilding division, told reporters at the Navy League's Sea-Air-Space conference in National Harbor, Maryland.

The last time the company was able to secure a contract for a multi-carrier buy was 1988, she noted.

"This is a big deal for us and it is a great value for the American taxpayer," she said. "Anytime you can … buy in bulk it saves money."

The company estimates that a two-ship buy and a reduction in "centers" — the gap of time between when ships are procured — would save the Navy about $1.6 billion versus buying two carriers separately, she added.

The projected savings would accrue for several reasons, Boykin said.

Buying two vessels would create labor stability because there would not be a hiring "valley" for shipyard workers, she explained. "You're not hiring a workforce and they go to work on [CVN] 80 and then you let them go, and then you hire a workforce and they go to work on 81 and you let them go."

Additionally, the company's engineering team would not have to develop two separate technical baselines or shipbuilding plans. One would be applicable to both vessels, she noted. That would also yield savings, she said.

Huntington Ingalls would also have more buying power when dealing with the rest of the supply chain, Boykin noted. "When you buy in quantity through the supply base … all the suppliers are able to give you a better price when they are selling you two vice selling you one.

"Labor efficiency in both production and engineering and planning, the value of money and the material economic order quantity are the components that lead to the savings when you buy two and they're on closer centers," she added.

The company plans to respond to the RFP this spring, she said.

The Navy appears to be on the same page when it comes to the expected benefits of a block buy, Boykin said.

"We've had a lot of discussions with the Navy that led to this RFP, and they are confident as we are that when you buy in bulk and you can move the centers closer and provide that stability to the industrial base, there is savings," she said.

The company delivered USS Gerald R. Ford, the lead ship in the class, last year. Work on USS John F. Kennedy is 43 percent complete and it is scheduled for delivery in 2022. The Navy recently estimated the procurement cost for the vessels to be $13 billion and $11.3 billion, respectively, according to the Congressional Research Service.

The Navy has come under fire from lawmakers about the cost of the Ford. Boykin said Huntington Ingalls is taking steps to reduce the price tag of subsequent ships in the class.

"There are lot of lessons learned in terms of our construction of Ford, the testing of Ford and the delivery of Ford," she said. "The silver lining is that all of those lessons learned have enabled us to be much more efficient on the John F. Kennedy."

The company is on track to reduce man-hour costs by 18 percent. It is also using new digital shipbuilding tools and processes to find savings, she noted.

Meanwhile, President Donald Trump has decided to impose higher tariffs on foreign steel, leading some observers to express concern that the move could ultimately harm U.S. industry. The topic came up at a recent aircraft carrier industrial base coalition meeting, Boykin said.

"Our suppliers are all looking at that," she said. "That's something that … all of the companies are going to be sort of grappling with and really trying to understand as we move forward here."

Huntington Ingalls only buys American steel and it already has contracts in place, she noted.

"We do not see any immediate issue on our plans, but it is something that we continue to pay attention to, obviously, as all of the supply base is sort of figuring out what the impact may be," she said.
Topics: Maritime Security, Navy News, Shipbuilding