Coast Guard Developing Small Unmanned Aerial System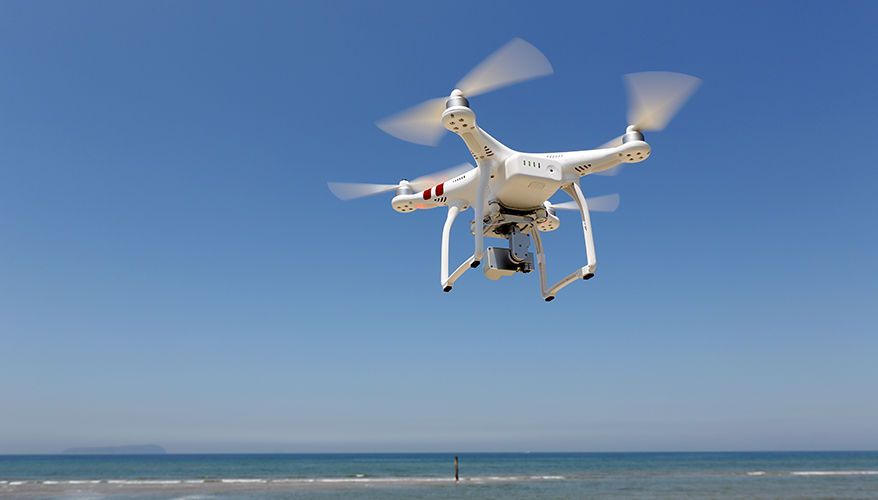 Photo: iStock
NATIONAL HARBOR, Md. —
The Coast Guard is developing a small, tactical unmanned aerial system that can be launched from shore bases or small boats, a senior service official said April 10.
The Coast Guard has long lagged behind the other armed services when it comes to the employment of unmanned aerial vehicles. It only in recent years began deploying a ScanEagle fixed-wing UAV from its cutters. It shares with Customs and Border Protection a sea-going MQ-1 Predator UAS for long-endurance missions.
Vice Adm. Sandra Stosz, Coast Guard deputy commandant for mission support, said the service's capabilities directorate is concurrently developing a "group one UAS prototype initiative," or GUPI, drone by letting its personnel acquire and use the tactical aircraft in real-world scenarios such as search-and-rescue missions.
"We are already seeing local jurisdictions using small UASs for search and rescue," she said. They locate people and vector in the asset to come save them, she told
National Defense
at the Navy League's annual Sea-Air-Space conference.
For example, Coast Guard Station Golden Gate in Sausalito, California, has been using its drone to look behind a big cliff nearby that it would normally take a half hour to 45 minutes to transit. "They can launch a small UAS, and have it scoot out there ... from a small boat station," she said.
This is an example of rapid innovation the service wants to do, she noted. "Let units volunteer to prototype. Let them go out and buy the best model of a quadcopter they can. Let them use it for a while and see how it does in enabling their operations."
The Coast Guard will then take the best-in-class UAVs and use the knowledge gathered through the real-world experiments to develop a program of record, she said.
This is a new way for the Coast Guard to develop technology, she said. "We let them go out, find the technology wherever they can find it, and start using it so we can evaluate it," she added.
Stosz didn't know the timeline for fielding a standard UAS program of record but speculated that it wouldn't take long as this is a relatively low-cost program. "Certainly, acquisitions take years. This would be nothing like that," she said. "The idea is to get this in the hands of our tactical edge operators as soon as possible."
Industry has a lot of models already developed that could be used. "Do a pilot test, pick the best quality and then do some kind of acquisition program that is attenuated because it is off the shelf," she said.
Topics: Robotics, Robotics and Autonomous Systems, Maritime Security