Marine Corps Examining Enlistment Requirements for Cyber Warriors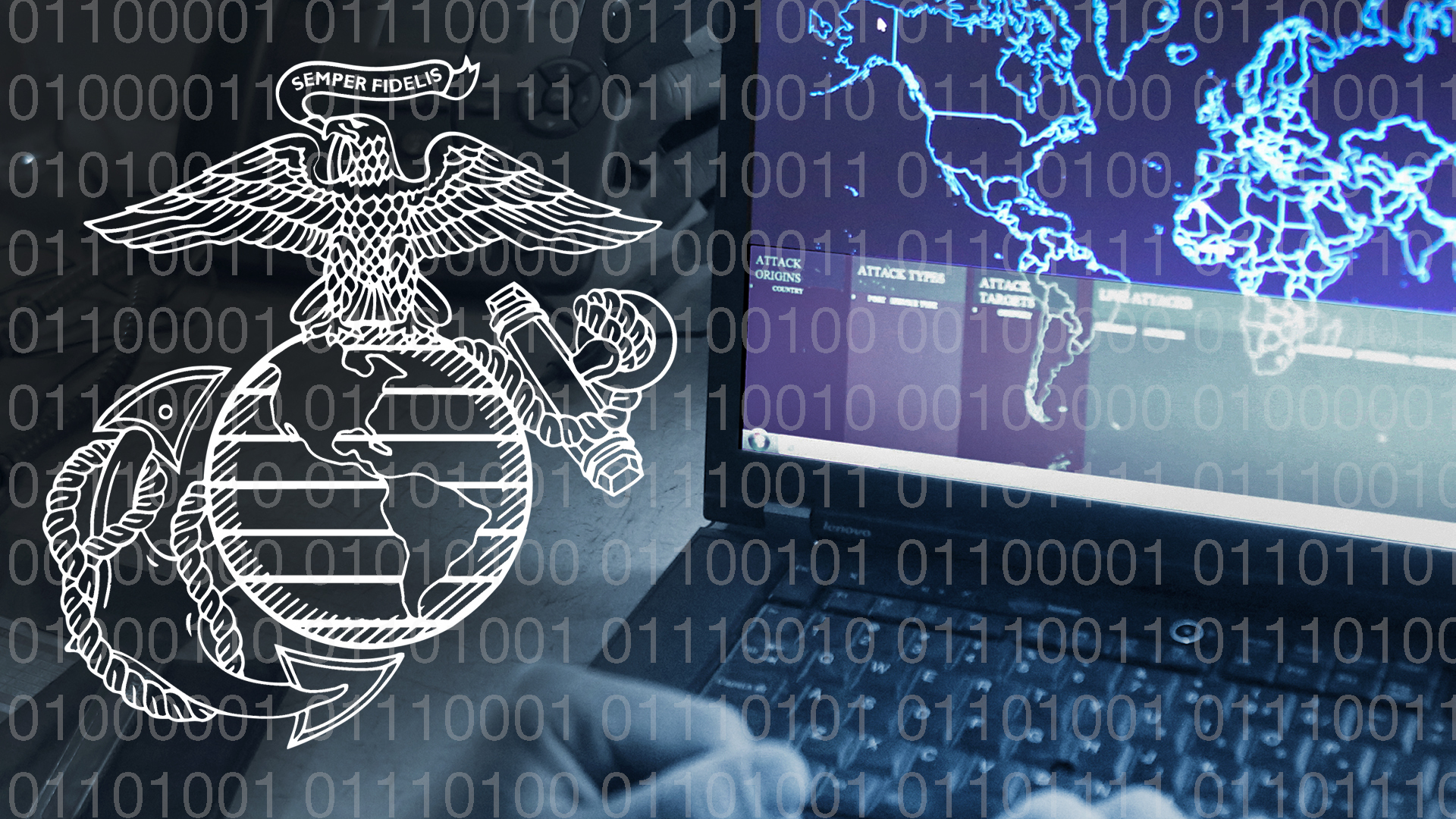 Defense Department
The Marine Corps is considering new strategies to recruit and retain cyber warriors, according to the service's commandant.
The Defense Department is trying to beef up its cyber forces to defend against adversary attacks and strengthen its ability to conduct offensive operations. Meanwhile, it is facing stiff competition for talent from Silicon Valley and other technology firms.
In this context, the Marine Corps may decide to require longer enlistment terms for its new cyber occupational specialties, Gen. Robert Neller told reporters March 8 at the National Defense Industrial Association's Expeditionary Warfare Division's annual meeting in Arlington, Virginia.
"It's intuitive that if the [cyber] training pipeline and the ability to do that is going to take you a series of years ... you're going to have to stay longer," he said.

The Marine Corps recently set up a new field of military occupational specialties geared toward cyber operations, but the service is still "figuring out" enlistment requirements, he noted.

To justify the cost of sending Marines to cyber schools, the service may set minimum enlistment periods in order to "have some return on my investment," Neller said.

"Right now, if you're a pilot and you sign up to be an aviator, your time in service doesn't start until I put wings on your chest," he said. "I would see cyber being something like that, where you sign up and if you make it through the training, I give you the designation and then [say], 'OK, now you're going to have to do X number of years.'"

While many recruits are in their teens and join the service right after high school, the Marine Corps may turn its attention to an older age cohort as it looks for highly-skilled cyber personnel. That could include recruiting college graduates with applicable degrees, Neller said, noting that "it's very seldom" that new recruits are able to successfully meet the requirements for joining the cyber branch after they come out of basic training.

"I think we're going to start looking at college graduates … [with] computer programming degrees, or they have cyber defense degrees, or computer science degrees and they sign up saying, 'I want to do this particular field,'" he said.

The Marine Corps announced the new job specialities last week. They include cyberspace warfare development officer, offensive cyberspace weapons officer, cyberspace effects operator, defensive cyberspace weapons officer, cyberspace defense operator and cyberspace operations chief.

The new positions will provide the service with "a professionalized, highly-skilled workforce that can effectively employ cyberspace capabilities and create effects across the [Marine Air-Ground Task Force] and support joint requirements," the announcement stated.


Topics: Cyber, Marine Corps News, Military Service