New Undersecretary Vows to Shake Up Pentagon's Acquisition System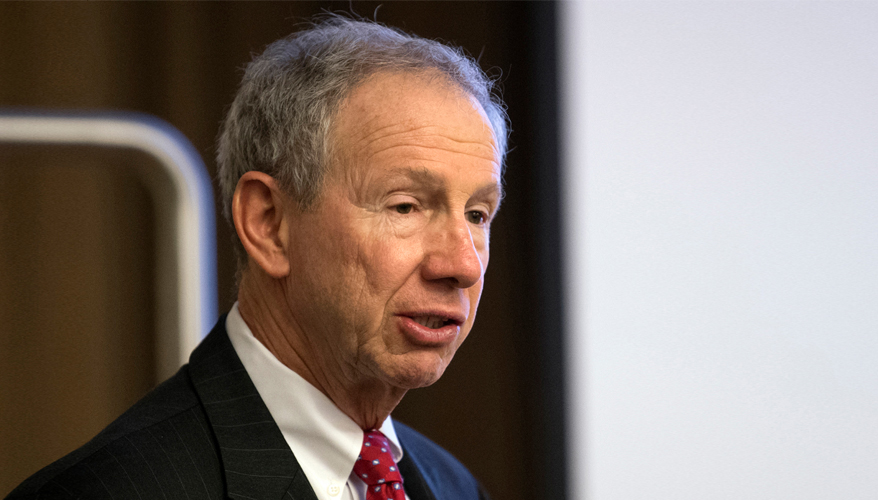 Michael Griffin, undersecretary of defense for research and engineering
Photo: Defense Dept.
Ten days into his new job as the undersecretary of defense for research and engineering, Michael Griffin put the Pentagon bureaucracy on notice that he intends to sidestep acquisition regulations and processes as much as possible to push capabilities to the warfighter faster.

During his first major speech in his new position, Griffin bashed the slow pace of procurement and said the United States is losing its technological edge as a consequence.

"The Chinese love our acquisition system," he said March 6 at the annual Defense Programs Conference in Washington, D.C., which was hosted by McAleese and Associates and Credit Suisse.

"They certainly don't want us to change it," he said. "They take delight in it because we are taking … 16-and-a-half years to go from statement of need to [initial operating capability], and they're doing it in two or three."

The U.S. government used to acquire new capabilities quickly, Griffin noted citing the development of the first atomic bomb in less than four years and other examples of fast-paced fielding of cutting-edge equipment.

In recent decades, acquisition officials and some segments of industry have become too risk averse, he said.

"Somehow we got to the belief that … we had to be perfect before we could proceed because the consequences of not being perfect were that somebody broke some hardware," he said.

However, breaking equipment is "a fairly inexpensive thing to do" compared with the long development cycles that result from doing everything possible to avoid technology failures, he added.

"The expensive thing to do is all of the time, all of the checks and balances, all of the analysis, all of the work that you go through to make sure that you never break a piece of hardware," he said. "We were trying to get to 100 percent [reliability] rather than learning from our mistakes, and to do that takes a very long time and an awful lot of money."

On his watch, the Defense Department will conduct fewer reviews, and the reviews that do occur will be conducted more rapidly and in parallel instead of in series, he said.

Griffin took aim at the Pentagon's proclivity to do lengthy analyses of alternatives.

"It is no good to spend months or years on an analysis of alternatives and then pick none" of the options, he said. "We would be far better off, frankly, to try an alternative and realize that it didn't work and try something else. … If we try something out and it doesn't work, the universe will let us know soon enough."

Griffin said he would do everything in his power to delegate acquisition authority and responsibility to lower levels so that decisions can be made more expeditiously.

The position of undersecretary of defense for research and engineering came into existence last month following the elimination of the office of the undersecretary of defense for acquisition, technology and logistics.

At the direction of Congress, the Pentagon dissolved AT&L and created undersecretaries of research and engineering and acquisition and sustainment. Under the new construct, Griffin is charged with accelerating the development of warfighting capabilities.

Lawmakers have passed other measures aimed at streamlining acquisition and cutting bureaucratic red tape. Griffin indicated he would skirt traditional regulations and procedures that slow down technology development whenever possible.

"The department … and my piece of it in particular has been given very wide-ranging and very powerful authorities by the Congress in recent legislation, and we intend to make use of those," he said.

"We're frankly going to zero-base the legal system," he continued. For new programs, "we are going to start with the minimum legal set of requirements and then we will add on by exception," he said.

Griffin said he expects to have strong support from Secretary of Defense Jim Mattis and Deputy Secretary of Defense Patrick Shanahan.

"The secretary and the deputy have come to their jobs with a view that we need to speed up our pace," he said. "That is going to mean that previously sacrosanct processes and procedures and regulations and recommendations and all that are going to have to take a backseat to the primary purpose, which is regaining our overmatch."

Griffin expressed confidence that he would be able to prevail in most bureaucratic battles with any officials who try to slow him down. Mattis and Shanahan are the only two Pentagon officials with the authority to overrule him, he noted.

"I personally will bet that … in the case of needing a referee for an argument, if I bring the argument to the table [and say], 'I can follow this regulation but it's going to cost you another six months,' they're going to say, 'You know that regulation is just not all that important to me,'" he said.
Topics: Acquisition, Defense Department, Government Policy