ALGORITHMIC WARFARE INFOTECH
New Center to Develop Brain-Inspired Computing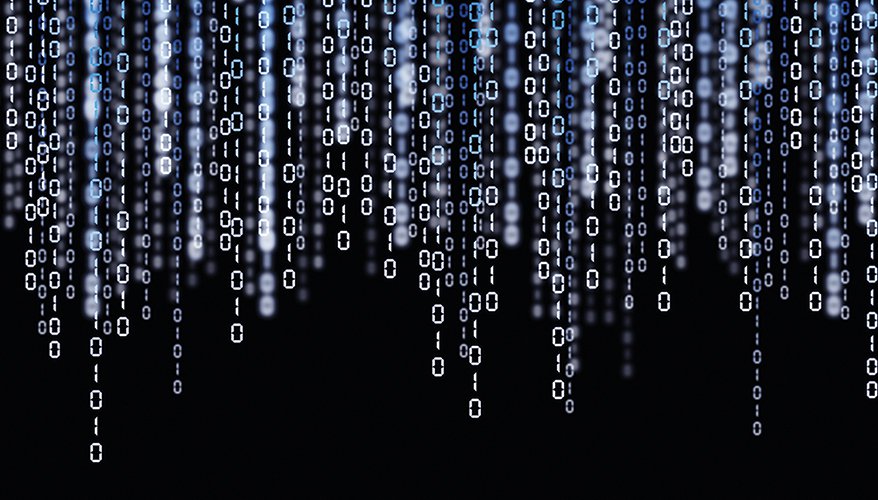 Illustration: Getty
A new center at Purdue University is aiming to develop computer algorithms that can process data as fast as the human brain can think.
The Center for Brain-Inspired Computing Enabling Autonomous Intelligence, or C-BRIC, opened its doors in January. It is made up of 18 faculty members — not all of whom are from Purdue — and around 90 students, said Kaushik Roy, the university's Edward G. Tiedemann Jr. Distinguished Professor of Electrical and Computer Engineering and director of C-BRIC.
The idea of the center is to develop algorithms that are inspired by the efficiency of the brain so artificial intelligence computing can reach even faster speeds, he said in an interview with National Defense.
"AI certainly has made a huge amount of progress," he said. "But we also feel that this is sort of the tip of the iceberg. The possibilities in the future … are really enormous."
Researchers at C-BRIC envision a future when computers can sense their environments, reason based on those situations and then make decisions rapidly like humans, he said.
"It goes all the way to an end-to-end functionality, just like what the brain does," Roy said.
The organ is still largely an enigma, he said. "We know very little about the brain."
Roy compared the burgeoning research of brain-inspired algorithms to engineers first learning to build aircraft.
"When we learned to fly, it was very, very important to understand how the bird flapped its wing when it was flying," he said. "But today when we have a 747 flying halfway around the world, it doesn't flap its wings. It carries a payload of about 350 to 400 people and goes halfway around the world in probably about 15 hours or so, which no bird can."
In the same way, researchers are examining which parts of the brain should be emulated when it comes to algorithms, he said. "Should everything be brain-like?" At the moment, it is still too early to say, he noted.
The technology still has challenges to overcome, he said.
For a computer to make such decisions, it requires massive amounts of power.
"There is a need to not only develop new algorithms that are brain-like [but to also] achieve the kind of efficiency that our brain does — efficiency in terms of energy consumption and so on," he said.
"AI certainly has made a huge amount of progress ... but we also feel that this is sort of the tip of the iceberg."
Artificial intelligence programs like IBM's Watson — which once famously won a game of Jeopardy over two human contestants — or Google's AlphaGo can require hundreds of thousands of watts of power to operate, he noted. The human brain, on the other hand, requires only 20 watts, he said.
"There is a huge power efficiency gap that exists today," he said. Wrapping its arms around that issue is one of the principal goals of C-BRIC.
The efficiency issue isn't merely a hardware problem. "Today we don't really have good algorithms that do the end-to-end functionality that we're talking about," he said.
The five-year project is supported by $27 million in funding from the joint university microelectronics program, which is sponsored by the Semiconductor Research Corp. Members of an industry consortium are pledging to put money toward the effort, as is the government. The Defense Advanced Research Projects Agency is funding 35 to 40 percent of the project, Roy added.
Purdue is also investing nearly $4 million into the effort and the center is receiving support from Arizona State University, Georgia Institute of Technology, Pennsylvania State University, Portland State University, Princeton University, University of Pennsylvania and the University of Southern California.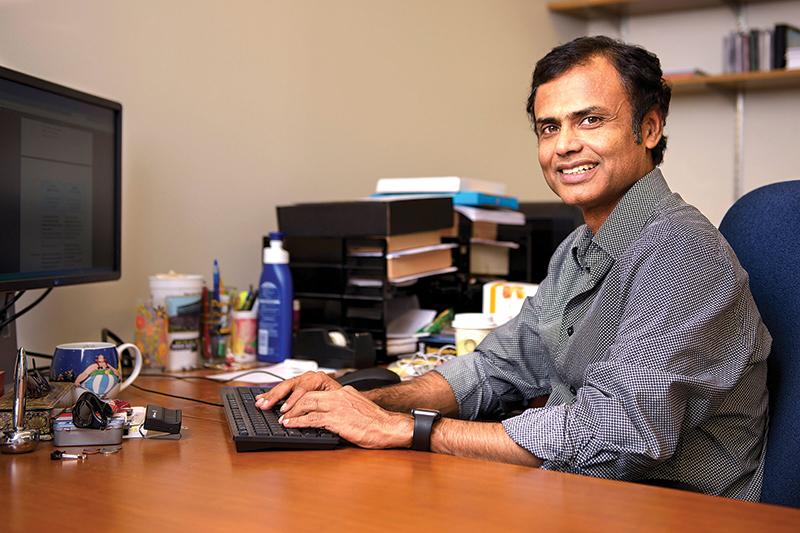 Kaushik Roy (Purdue University)
Overall, with matching funds, the center has about $35 million in its budget, Roy noted.
The program is still in its infancy, but researchers have already begun work on developing some algorithms. At the end of the five-year program, C-BRIC will demonstrate those as well as new hardware techniques and apply them to real-world scenarios, he said.
The center hopes to help a variety of companies and organizations throughout a number of industries, Roy said.
"The work we are doing certainly is going to be quite useful for … commercial purposes," he said. Companies such as IBM or Samsung could find the research beneficial, he added. But it's also useful for the defense community.
Such technology could enable swarms of drones to overtake enemy aircraft or one day be the brains behind self-driving cars, he noted.
Purdue is an ideal place for this type of research because its faculty members have a diverse background, he said.
"We have [faculty] who are really good at this kind of research, going all the way from algorithms … to circuits and architecture and devices," he said.
Other experts have said that by tapping into the power of the brain, algorithms and artificial intelligence can be improved upon.
James Canton, CEO and chairman of the Institute for Global Futures in San Francisco, previously told National Defense that such systems will give machines a holistic awareness.
"They are aware of themselves, aware of objects and information and levels of physical and virtual reality around them. They are aware of other nodes in their own network," he said.
Topics: Infotech, Research and Development, Cyber, Robotics and Autonomous Systems, Robotics