VIEWPOINT DEFENSE CONTRACTING
Contractors Face Changes to Bid Protest Strategies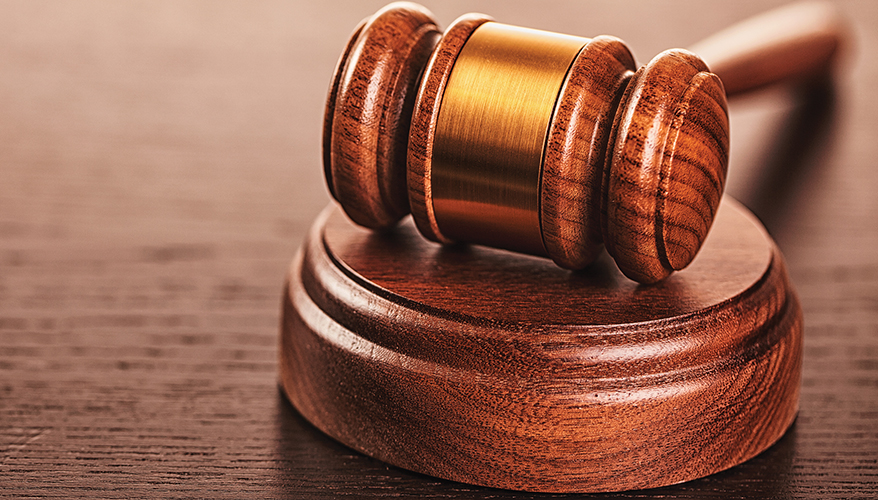 Photo: iStock
The National Defense Authorization Act for fiscal year 2018 includes some significant changes affecting contractors, particularly with regard to challenges to requests for proposals and contract awards, otherwise known as "bid protests."
The key bid protest changes in the new NDAA are: the introduction of a new pilot program under which large defense contractors will be required to pay the Defense Department's costs where a protest is denied; and the enhancement of post-award debriefing rights.
While Congress passed the former with the intent of reducing frivolous protests, it is likely the latter — which will give contractors greater insight into the rationale behind procurement decisions — that will have a greater impact on the number of protests filed.
Section 827 of the act requires that the department establish and implement a three-year pilot program under which "large" defense contractors will be required to reimburse the department for "costs incurred in processing covered protests" for protests "denied in an opinion" by the Government Accountability Office.
A large contractor is defined as one with revenues in excess of $250 million, and the pilot program will apply to protests filed at the GAO between Oct. 1, 2019, and Sept. 30, 2022.
By limiting the scope of this loser-pays provision to those protests that are "denied in an opinion" by the GAO, this reimbursement provision will potentially only apply to a small number of protests. A recent study by the RAND Corp. examined defense protests at the GAO from fiscal years 2008 through 2016. This study found that less than 0.3 percent of such procurements are protested at the GAO, and that small business protests make up more than half of those.
While a protest sustain rate of 2.6 percent for fiscal years 2008 through 2016, or approximately 300 out of 11,459 protests, appears to suggest there is a great number of frivolous protests, deeper analysis of GAO's statistics shows that is simply not the case. Approximately 21 percent of the bid protests filed were resolved by a decision on the merits. Of those 2,429 defense protests that reached the merits, nearly 300 were sustained. In other words, only 2,133, or approximately 20 percent of all the protests filed over eight years, were denied in an opinion.
With regard to the 79 percent of protests resolved without an opinion, a significant number — approximately 40 percent — were dismissed as a result of the government voluntarily correcting procurement errors noted in a bid protest. In addition, a number of protests were voluntarily withdrawn after protestor's counsel had the opportunity to review the confidential record underlying the agency's procurement decision.
In other words, this legislation will impact a relatively small number of protests. The 2,133 Defense Department bid protests denied in an opinion over an eight-year period equates to approximately 267 per year. Of those protests, the reimbursement provision will only affect protests filed by large contractors. If the percentage of protests filed by small businesses — over half — holds, even if adjusted to account for the lower effective rate of protests filed by small businesses reported by RAND, that number is likely under 200.
While this provision will impact a relatively small number of protests, the financial impact for those few may be significant. Congress did not define or elaborate on what costs are considered "incurred in processing covered protests" or how those costs will be quantified. Considering the amount of time legal and contract administration staff spend working on bid protests, these costs could easily exceed six figures.
But until the department issues guidance on how this provision will be implemented, it will be difficult for large defense contractors subject to this provision to evaluate the risks involved in filing a bid protest at GAO.
Finally, it is unclear how contractors will be determined to meet the large contractor threshold outlined in the new NDAA. The statutory definition: a contractor with revenues in excess of $250 million "during the previous year," does not clarify whether this means the contractor's fiscal year, government's fiscal year or calendar year.
This also raises the question of whether contractors are expected to opt-in to be considered as a contractor to which this provision applies. Contractors will have to await department guidance as to whether they will be required to implement additional accounting measures to determine applicability or whether it will consider existing financial information, such as the revenues reported in the System for Award Management. Thankfully, the pilot program does not apply to protests filed before Oct. 1, 2019, so the department has time to issue regulations filling in these gaps.
Once the Defense Department has issued guidance on what costs will be included, large contractors may consider filing bid protests at the Court of Federal Claims instead of GAO, as this loser-pays provision does not apply to protests filed there. Once GAO implements its online filing system, a $350 filing fee will be required for bid protests. The court's filing fee is currently $400; thus, the cost of filing is unlikely to influence a contractor's decision where to file, particularly those large contractors affected by the provision. Although a bid protest filed at the court does not result in an automatic stay of performance of the protested contract pursuant to the Competition in Contracting Act, it does have the authority to issue an injunction, and the government often voluntarily stays performance pending the resolution of the protest.
"Large defense contractors will be required to pay the Defense Department's costs where a protest is denied."
One of Congress' goals in implementing the loser-pays provision is to discourage the filing of frivolous GAO protests. However, most government contractors, particularly the large contractors affected by this provision, understand the protest process and engage experienced protest counsel. As a result, these government contractors are cognizant of the potential harm to their reputation by filing a frivolous protest and are reluctant to do so.
Further, GAO's bid protest regulations provide for mechanisms to dismiss frivolous protests. Those that are deemed untimely or meritless are often resolved early in the protest process, prior to an agency incurring significant costs in processing these protests. It is likely that measures for the deterrence of frivolous protests will have a greater impact if implemented at this stage of the protest process, rather than this fee-shifting provision for protests denied in an opinion.
In addition, GAO already has authority to discipline contractors that file frivolous protests, recently holding that a contractor that "routinely and repeatedly" filed protests "that are not legally sound" had abused the GAO process, wasted tax-payer dollars and, as a result, would be suspended from filing protests at the GAO for two years. See Latvian Connection LLC – Reconsideration, B-415043.3, Nov. 29, 2017, where GAO also dismissed all pending protests filed by the contractor.
While Congress' goal is admirable, the loser-pays provision is unlikely to have the desired effect. As noted above, this provision applies to the small percentage of bid protests that survive the GAO's preliminary dismissal measures for frivolous protests or other resolution procedures. Even without the introduction of this loser-pays provision, approximately 21 percent of GAO bid protests of DoD procurements reach the merits.
When it is effective, protestors subject to the provision may well decide to voluntarily dismiss a higher percentage of protests after review of the record, further decreasing the percentage of GAO protests that are resolved by decision.
Finally, it should be noted that a bid protest that reaches the merits and is then denied by the GAO does not equate to a frivolous protest. Some issues are simply close calls. And for those cases, after the effective date of the pilot program contractors will have the ability to avoid the loser-pays provision by filing protests at the Court of Federal Claims.
Meanwhile, for the past five years, the Air Force has provided unsuccessful offerors an opportunity to request an "extended debriefing," which permits the unsuccessful offeror's outside counsel to review the agency's redacted source selection documents and ask questions. This information is typically only provided to the protestor's counsel under a protective order following the filing of a bid protest at the GAO. By allowing the protestor's counsel to obtain as part of the debriefing more complete information about whether the Air Force made the correct procurement decision, the hope was to avoid protests filed in part to obtain the more complete record.
Wisely, in the new NDAA Congress chose to expand the Air Force's innovative program. Section 818 enhances that existing pilot program for "extended debriefings" by requiring a revision of the Defense Federal Acquisition Regulation Supplement to apply certain debriefing requirements across the department.
First, contractors are entitled to a debriefing for all contracts and task orders valued at $10 million or higher. Second, the agency is required to disclose its redacted source selection determination for contracts in excess of $100 million. Third, contractors are provided an opportunity to ask follow-up questions after a debriefing.
The deputy director of defense procurement and acquisition policy tasked the DFARS Contract Administration Committee to draft the proposed rule implementing Section 818. The report is due in March. Congress has provided a deadline of six months from the date of enactment to implement these changes.
Under the new rules, a debriefing — oral or written — is required for all awards in excess of $10 million, regardless of whether it was a negotiated procurement conducted under FAR Part 15. Not only does this affect contractors' rights with respect to debriefing, but it also affects the deadline for filing a timely bid protest where debriefings were not previously required. Even if the information was known prior to the debriefing, a bid protest may only be filed after the debriefing, and no later than 10 days after the debriefing if filed at the GAO. But note that a protest must be filed within five days of the debriefing to trigger the Competition in Contracting Act's automatic stay of performance.
The most significant change is the requirement to disclose a redacted source selection determination for awards in excess of $100 million.
In addition, small business contractors and nontraditional contractors are provided an option to request the same redacted disclosure for awards in excess of $10 million. The successful awardee is also entitled to the same debriefing and disclosure rights as the unsuccessful offerors.
Unsuccessful offerors are provided an opportunity to submit follow-up questions related to the debriefing within two business days following a post-award debriefing. The agency is then required to answer in writing within five business days after receipt of the follow-up questions. The debriefing is then considered complete when the agency responds to the unsuccessful offeror's questions.
While these deadlines may appear short, it is in line with the deadline for filing a timely bid protest at GAO, which is 10 days after a required debriefing. Offerors will still have an opportunity to file a timely bid protest even after the post-debriefing Q&A process.
The ultimate impact of these changes will depend on the regulations issued to implement the NDAA provisions, so contractors should carefully monitor developments over the coming year.

Richard W. Arnholt is a member with Bass, Berry & Sims PLC where he advises companies on the complex rules and regulations applicable to grants and contracts from federal and state government entities. Sylvia Yi is an associate with Bass, Berry & Sims and represents businesses as they move through the contracting process with federal, state and local governments.
Topics: Viewpoint, Contracting, Defense Contracting, Defense Department