ETHICS CORNER DEFENSE CONTRACTING
An Assessment Tool for Measuring Ethical Fitness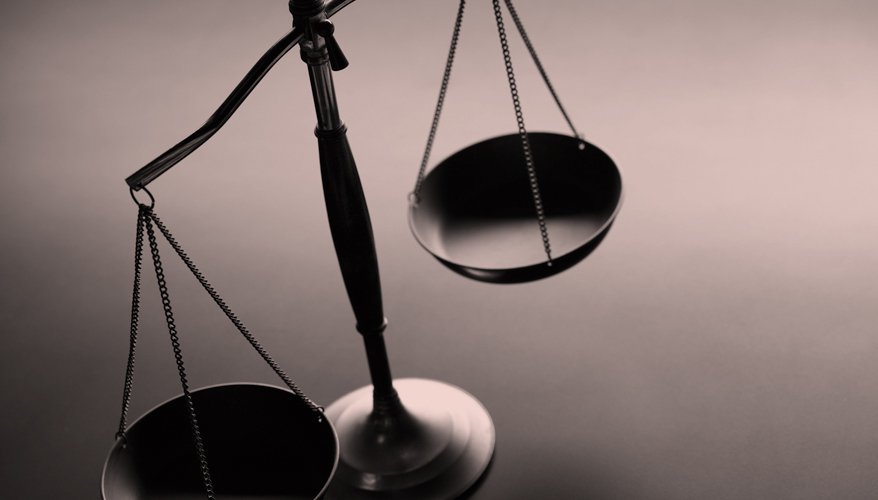 Photo: iStock
It was once said that measuring a corporation's commitment to ethics was like nailing Jell-O to the wall. Conversations about ethics and integrity were met with disdain. Business ethics was described as an oxymoron. Measuring a commitment to ethics was a definitional impossibility.
Today, the marketplace and the workplace have come of age. One just does not hear business ethics dismissed with a feeble joke. Those who are tasked with upholding a corporation's commitment to ethics and integrity ask probing questions and assume substantial portfolios. They anticipate their board's directive to ensure that their organization is doing all that it can. And with that maturation come the eternal questions of measurement, benchmarking, goal setting and assessment.
From the C suite through all layers of management, interest in doing business with integrity is growing along with interest in measuring that commitment. Committed leaders want to know that their investment of time, energy and resources in ethical conduct matters to their stakeholders. They want to know how their organization has progressed. They want to know what else needs to be done. In other words, they want to measure their organization's ethical fitness.
Most major corporations conduct their business in multiple countries, across conflicting legal and regulatory authorities, and by engaging with multiple constituencies.
Identifying just the right legal authority can be difficult — and at times impossible. Though business thrives on definitive answers, the marketplace delivers complexity.
Though the legal assumptions about ethics and compliance are relatively similar across national boundaries, the specifics are not always reconcilable.
To model an ethics and compliance program only on the legal requirements of one nation can be shortsighted. And where standards are not clear, regulations poorly drafted, or laws incomplete, the challenge of creating a robust ethics and compliance program is nearly impossible.
Businesses are already global in outlook and becoming more global in operations. These changes create new challenges. What is needed is a common methodology to measure progress over time in connection with a fundamental commitment to ethics and integrity. That common methodology should be global in application, distinct from any one nation's laws or regulations, and able to transcend the particular by embracing the universal.
Ethics and compliance programs have matured over the last three decades. The basic building blocks are well known. However, once the program has been built, questions about maturity and effectiveness arise.
"How fit for purpose is our ethics and compliance program?"
These questions revolve around the concept of fitness. How fit for purpose is a corporation's ethics and compliance program? How can program development be measured over time to mark progress? Can the program be evaluated — not against competitors or related industry members, but against a more rigorous best practice standard that identifies accomplishments as well as future challenges?
One effective and simple approach can be found in Global Ethics & Integrity Benchmarks, by Joan Elise Dubinsky and Alan Richter. Known as GEIB, this organizational self-assessment instrument features a maturity matrix, charting the predictable stages of growth and development within an ethics and compliance program. (The complete assessment tool can be downloaded at www.qedconsulting.com.) Over time, organizations can chart their evolving commitment to ethics and integrity from reactive, to proactive, to progressive, and finally to best practice.
GEIB is not an industry score card that limits benchmarking to what others have done. Rather, it sets forth concrete and measurable developments that chart ethics and integrity program maturity along 14 dimensions. It is descriptive, not prescriptive.
The assessment tool offers three clusters of benchmarks — incorporating foundational, cultural and risk objectives — that can be applied to the different dimensions.
Foundation covers vision and goals, leadership, ethics resources, and legal compliance, policies and rules.
Ethical culture incorporates organizational culture, disciplinary and reward measures, corporate social responsibility, ethics communication, and ethics training and education.
Ethical risk management includes ethical risk assessment, whistleblowing and investigations, conflicts of interest, confidentiality and transparency, and bribery and corruption.
The assessment tool has been used by corporations, international organizations, governments, nonprofits, civil society, foundations and associations to evaluate the fitness for purpose of their ethics and integrity programs. It works best when an organization is interested in setting and then stretching its own strategic goals for ethics and compliance. It does not provide a set of regulatory requirements, nor does it provide legal advice. It does not provide company-to-company comparisons or an industry sector scorecard.
Its purpose is to advise and orient senior leaders and board members concerning ongoing ethics functions. It helps ethics and compliance practitioners in measuring progress towards short and long-term cultural goals, and it demonstrates how the principles of continuous improvement can be applied to an ethics program.
In other words, GEIB measures exactly what most leaders want to know: how fit for purpose is our ethics and compliance program? What more can we do, and by when? ND

Joan Elise Dubinsky is a university lecturer and consultant. She has led the ethics function in numerous major corporations and international organizations. Most recently she served as the chief ethics officer for the United Nations. She can be reached at rosentretergroup@yahoo.com.
Topics: Defense Contracting, Defense Department, Contracting, Ethics, Ethics Corner