EDITOR'S NOTES DEFENSE DEPARTMENT
The Magic of Other Transaction Authorities (UPDATED)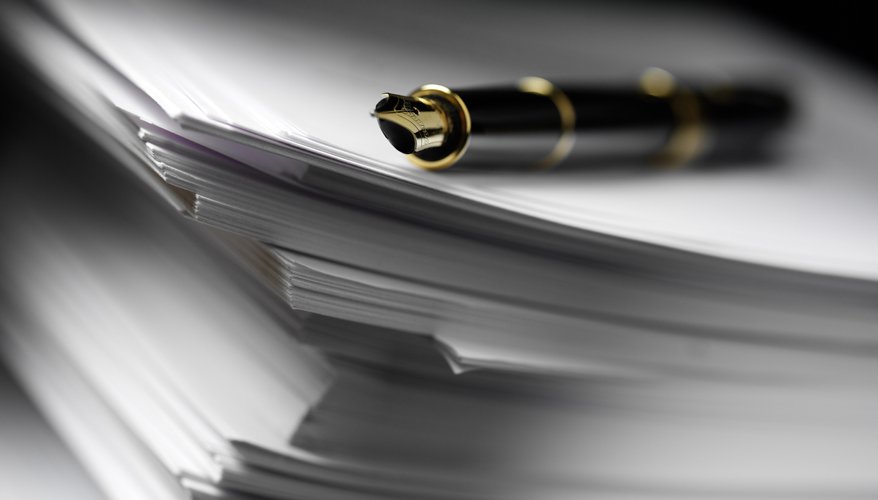 Photo: Getty
Space and Missile Systems Center's Maj. Steven Pugh arrived at an industry conference held at the National Geospatial-Intelligence Agency recently to talk about the big pot of money he has to spend — $100 million over the next five years to be precise — on anything that could help the Air Force improve its spacecraft, launch or ground systems.
And the best thing about it is that contractors, academics, or whoever comes forth to compete for this money can ignore the Federal Acquisition Regulation, the dreaded FAR, and do an end run around its notorious red tape.
Those with good ideas can take the Air Force money — as long as there is a one-third cost share — and build prototypes without having to use Defense Department-approved accounting standards, adhere to the new cybersecurity rules, or comply with innumerable edicts that add to overhead.
This is all made possible by a once out-of-fashion contracting vehicle known as the "other transaction authority," or OTA. The OTA has been around for decades. It was intended to allow nontraditional contractors or small businesses to build prototypes for the Defense Department, NASA and other agencies.
As Richard L. Dunn, an authority on OTAs, wrote in the June 2017 issue of National Defense, they were popular back in the 1990s, but fell out of favor.
"After several years of decline, the Pentagon only recently has seen a partial resurgence in their use as renewed emphasis is put on speed and innovation in fielding new capabilities," he wrote in the article, "Other Transactions Contracts: Poorly Understood, Little Used."
But in less than a year, that partial resurgence has turned into a full resurgence.
"What has changed is that the transition mechanism provided in 10 USC 2371b (f), added by the 2016 NDAA, provides a greatly simplified way of transitioning the contracting. The follow-on production effort after a successful prototype OT can be executed as a production OT or awarded as a non-competitive procurement contract," Dunn said more recently.
In other words, the addendum to the law allowed a bridge over the so-called Valley of Death, where prototypes or other new technologies don't make the transition from the workbench to real products used by the military.
"It's exciting that we can make things that last — that become programs of record," Pugh said.
The Space and Missile Systems Center is doing all this through a consortium. It communicates its requirements through the consortium's administrator, who goes out and looks for possible candidates.
The Air Force Research Laboratory has kicked off a similar effort using SOSSEC — The System of Systems Consortium — to administer some $99 million in other transaction authority contracts through 2021 for its battlefield management systems.
Pugh said the space consortium was kicked off in December and by January had 115 members. It released its first two requirements at the beginning of the year and expected its first contract awards in March.
"Traditional defense contractors are reportedly not excited about the OTA trend."
Maj. Gen. John George, director for force development, Army G-8, recently gushed in front of reporters about the newfound authority the 2016 NDAA gave him.
For a decade, the Army said it needed a robotic mule to help troops lighten their loads. It worked on all the requirement documents, put contractors' prototypes through the paces in multiple field tests, and at one point sent a few of the robots to war in Afghanistan, where they reportedly performed well. Still, like most Army programs of late, the idea was going nowhere fast.
Now, using the magical OTA, the Army is running a competition and expects to award a contract for up to 5,700 squad mission support vehicles by next year.
"That is the beauty of the new OTA process. If you have a competition though OTA, you can go to procurement and turn it into a program of record," George said.
The joint program executive office for chemical and biological defense is also using OTAs to speed development of medical countermeasures.
One gray area that is helping spread the use of OTAs is that there is no statutory definition for the word "prototype," Pugh said. It may be software. It may be an existing product, but used in a new way or a new environment such as space. It could be a concept or a new process.
The squishy definition for prototype may have factored into the controversial $950 million award to a nontraditional contractor to provide cloud-based services to U.S. Transportation Command.
REAN Cloud, a partner with Amazon Web Services, won the massive award through an OTA contract. It first won a $2.5 million proof of concept contract in May 2017 by submitting only a five-page white paper, according to NextGov. In February, it won the nearly $1 billion contract, much to the chagrin of its competitors, who are vying for an even larger cloud contract. The outcry caused Pentagon officials to scale back the award to $65 million.
As this award illustrates, traditional defense contractors are reportedly not excited about the OTA trend.
Pugh noted that there is a role for them. First, many of these nontraditional contractors don't have security clearances, and there is no easy way around that. They also don't have much experience with transitioning to programs of record. They can partner with big primes to help them in both cases.
There are entrenched interests opposing the contracting vehicle. However, if OTAs can ultimately put the best technology in the hands of warfighters quicker, then they should be allowed to work their magic.
Correction: In a previous version of the story, the title code in paragraph eight was incorrect.
Topics: Budget, Defense Department