Leverage Budget Agreement to Boost Defense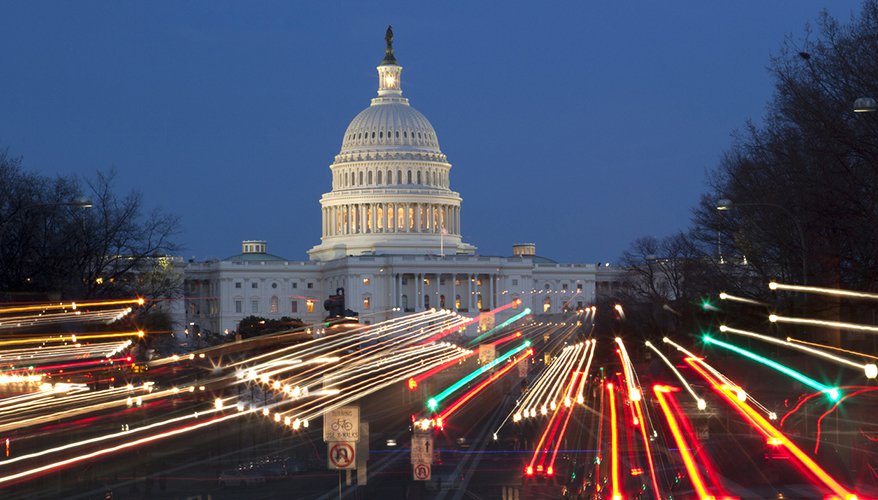 Photo: iStock
Everyone at the National Defense Industrial Association cheered when Congress not only delivered a fiscal year 2018 budget topline but also took the opportunity to build a small level of predictability into Defense Department resourcing by passing a two-year bipartisan budget agreement to establish funding levels through 2019.
NDIA wants to grab this small crack in a window of predictability, leverage it fully open, and use it to address other deficiencies that weaken our defense industrial base and thus national defense.
Long-term budget stability and predictability coupled synergistically with regulatory reform and small investments to strengthen the defense industrial base will amplify the two-year budget increases and help deliver decisive combat power when the nation needs it.
As highlighted in our January issue, NDIA has built a strategic plan centered around six priorities: advance budget stability; gain acquisition agility and regulatory efficiency; promote innovation in technology and process; strengthen the defense industrial base and workforce; foster small business success; and expand international security cooperation and interoperability.
The staff deliberately developed synergistic priorities that can build upon the success of the others. We will endeavor to report to the members on all six priorities with clearly defined objectives and metrics.
The agreement increases defense funding to $700 billion in 2018 and $716 billion in 2019. We believe thoughtful, strategic application of these new resources will help reverse the chronic underfunding of the military's modernization caused by the 2011 Budget Control Act.
Additionally, the increase can help provide short-term predictability in funding streams to allow the government and its partners in the defense industry to plan, program, execute and evaluate.
However, it's not enough.
Despite the appreciation for short-term predictability, to make every dollar of Congress' recent increases count, there must be a long-term return to normal order for the Defense Department budget cycle. For 10 years, lawmakers failed to provide stable budgets for national defense. And while the bipartisan increase in funding should drive improvements in service modernization and readiness, late delivery of the fiscal year 2018 appropriations could result in hasty spending plans that fail to maximize the resources provided to the department.
A steady, long-term resource profile allows industry to effectively plan investment and engagement strategies. It allows industry to invest in technologies and processes to meet the services' long-term requirements within clearly understood budget constraints. Predictability allows industry to foster and facilitate rapid testing, acquisition and fielding of innovative capabilities, processes and training to fighting forces.
"Now is not the time to stifle communication, cooperation and collaboration between government and contractors."
A steady, long-term resource profile allows government and industry to work together to speed the transition of promising technology and processes to sustain capability overmatch.
Certain compliance requirements, including stifling cybersecurity mandates, threaten the long-term diversity, resiliency and success of our entire industrial base. Small businesses, incubators of innovation vital to U.S. competitive advantage, represent 75 percent of NDIA's corporate membership. However, barriers to entry and unaffordable compliance requirements block their critical contributions to national defense and security. Just as importantly, major weapon systems producers rely on small businesses throughout their supply chains.
Complex requirements and outdated regulations prevent
cutting-edge capabilities and processes from reaching war­fighters. Stakeholders must educate policy makers and regulators about the damage caused by outdated policies and regulations, and ultimately help eliminate acquisition and regulatory barriers to success. Coupled with long-term funding predictability, acquisition agility and regulatory efficiency can help the entire defense industrial base deliver the cutting-edge weapons systems and training warfighters need to win in any environment.
Long-term funding predictability can also — if properly leveraged — play a significant role in strengthening the defense industry. First, the department must avoid any impulse to use additional resources as a reason to pull back from initiatives designed to increase partnerships between government and industry. Now is not the time to stifle communication, cooperation and collaboration between government and contractors. Now is the time to expand and increase legal and ethical interactions between government, industry and academia to shape strategic dialogue and effectively analyze key threats and opportunities.
We must provide a forum for government, industry, think tanks and academia to define and address resiliency, infrastructure, training and education to solidify and enhance the industrial base and workforce.
Two-year budget predictability helps — but ultimately cannot deliver — the warfighting capability and capacity the military requires and deserves. The 2018 National Defense Strategy underpins the planned fiscal year 2019-2023 budgets, accelerating modernization programs and devoting additional resources in a sustained effort to solidify a competitive advantage.
Congress should provide stable, predictable funding to adequately resource the 2018 National Defense Strategy, and deliver regulatory reforms to create synergy that will amplify the impact of additional resources.
NDIA will do its part by providing thoughtful and timely information to inform decision-making and shape policy to enhance warfighting capabilities. We need to build on Congress' successful legislation to strengthen America's defense.

Retired Army Maj. Gen. James C. Boozer is NDIA chief of staff.
Topics: Budget, Defense Department