ETHICS CORNER DEFENSE CONTRACTING
For Those Confused About Sexual Harassment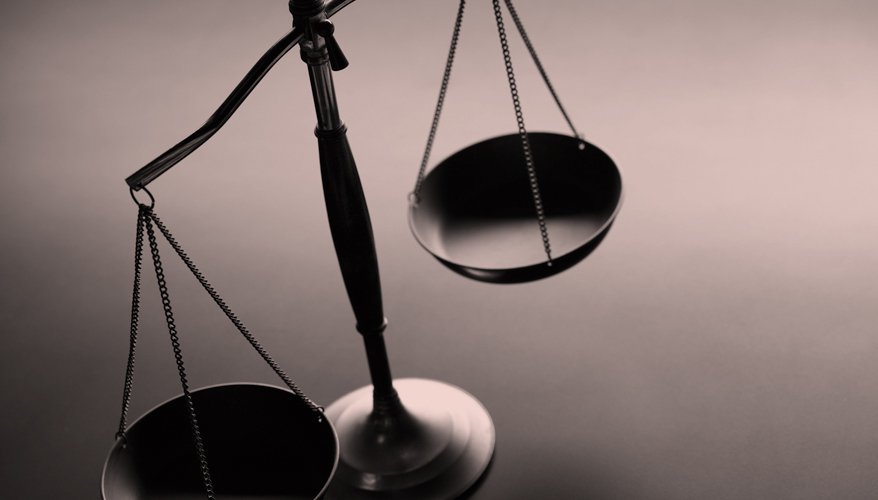 Photo: iStock
A colleague recently relayed a conversation with a male business executive client who was seeking clarity on do's and don'ts to avoid crossing the line with regard to sexual harassment. Kudos for wanting to do the right thing, but this person said things such as, "If I'm on a business trip with a female employee, why can't I suggest we meet in my hotel room? It's quiet." And, "Why can't I tell my assistant her new dress looks great on her? She should be flattered." This man has received annual sexual harassment training at work for over 20 years, yet, by his own admission, he still doesn't get it.
For over 30 years, sexual harassment in the workplace has been prohibited and organizations have educated employees with policies and training. But recently, sexual harassment has been at the forefront of media reports due to a series of high-profile cases involving allegations against individuals such as Harvey Weinstein, Roger Ailes and Kevin Spacey, as well as within organizations such as Uber and the National Park Service. Targets of harassment are speaking up publicly in greater numbers as they feel increasingly empowered.
Why is sexual harassment still happening? There is no simple answer. Nevertheless, a basic understanding of what sexual harassment is and how to prevent it is quite straightforward and can protect a business and its employees.
Sexual harassment is a form of sex discrimination that is prohibited by Title VII of the Civil Rights Act of 1964. The implementing regulation defines it as "unwelcome sexual advances, requests for sexual favors, and other verbal or physical conduct of a sexual nature" when that conduct falls under one of two types.
The first type is "quid pro quo," which means "something for something," or "a favor for a favor." It occurs between people with unequal organizational power. This is when the more powerful person (usually, but not always, a man) promises benefits — such as pay increases, promotions, protection from termination, etc. — to the less powerful person (usually, but not always, a woman) if the subordinate submits to the superior's sexual advances. Or the harasser might threaten to destroy the target's career for rebuffing the harasser's sexual advances.
The second type is "hostile environment." A hostile environment can be created by anyone — not only a boss, but also a peer, vendor, customer and so on. This is when conduct of a sexual nature is so severe and pervasive that it creates an intimidating, offensive, or demeaning work environment and negatively impacts another person's ability to perform their job.
A business may be liable for acts of sexual harassment between employees, as well as between non-employees (such as a delivery van driver or a consultant) and employees. If the company knew or should have known of the harassment, it must take immediate and appropriate corrective action.
A business should have, at a minimum, a policy that prohibits sexual harassment that is clear and accessible. The policy should be published in the employee handbook as well as online for employees.
"Basic understanding of what sexual harassment is and how to prevent it is quite straightforward and can protect a business and its employees."
High-quality, interactive training should be conducted at new employee onboarding and annually thereafter. Separate training should be conducted for supervisors to address their responsibilities for preventing and acting upon reports of sexual harassment.
A hotline or other process for reporting allegations of sexual harassment, ideally including an option to report anonymously, should be available, including a robust policy prohibiting retaliation.
Procedures must be implemented that ensure sexual harassment allegations are investigated promptly, thoroughly and objectively.
Currently trending in sexual harassment prevention approaches are respect-in-the-workplace policies, workplace romance policies and anti-bullying policies. Organizations are also beginning to hold coworkers responsible for intervening or reporting observed sexual harassment of others, because the target of harassment is often fearful of speaking up.
For individuals who are no longer sure what's OK and what's not OK, the easiest path forward is the most conservative. Always act professionally. Don't date, flirt or make suggestive comments to coworkers. Restrict physical contact with coworkers to handshakes. If you do make a pass at a coworker and that person says "No," let it go. Never do anything you wouldn't do in front of your spouse or your child. Seek coaching if needed.
In a recent survey by the Society for Human Resource Management, 76 percent of non-manager employees who said they experienced sexual harassment did not report it. The main reasons were the fear of retaliation and the belief that little or no action would be taken as a result. This speaks to corporate culture.
If sexual harassment is tolerated in an organization, it's likely that enforcement of other standards like safety and quality are also lax. Tackling sexual harassment prevention is part of building an overall culture of integrity.

Anne R. Harris is principal of Ethics Works LLC, an ethics and compliance consulting practice with a focus on government contractors. She formerly served as ethics officer for General Dynamics Corp. Contact her at anne.harris@ethicsworks.com.
Topics: Defense Contracting, Ethics, Ethics Corner