Exclusive: AMC Commander Sees Supply Chain Improvements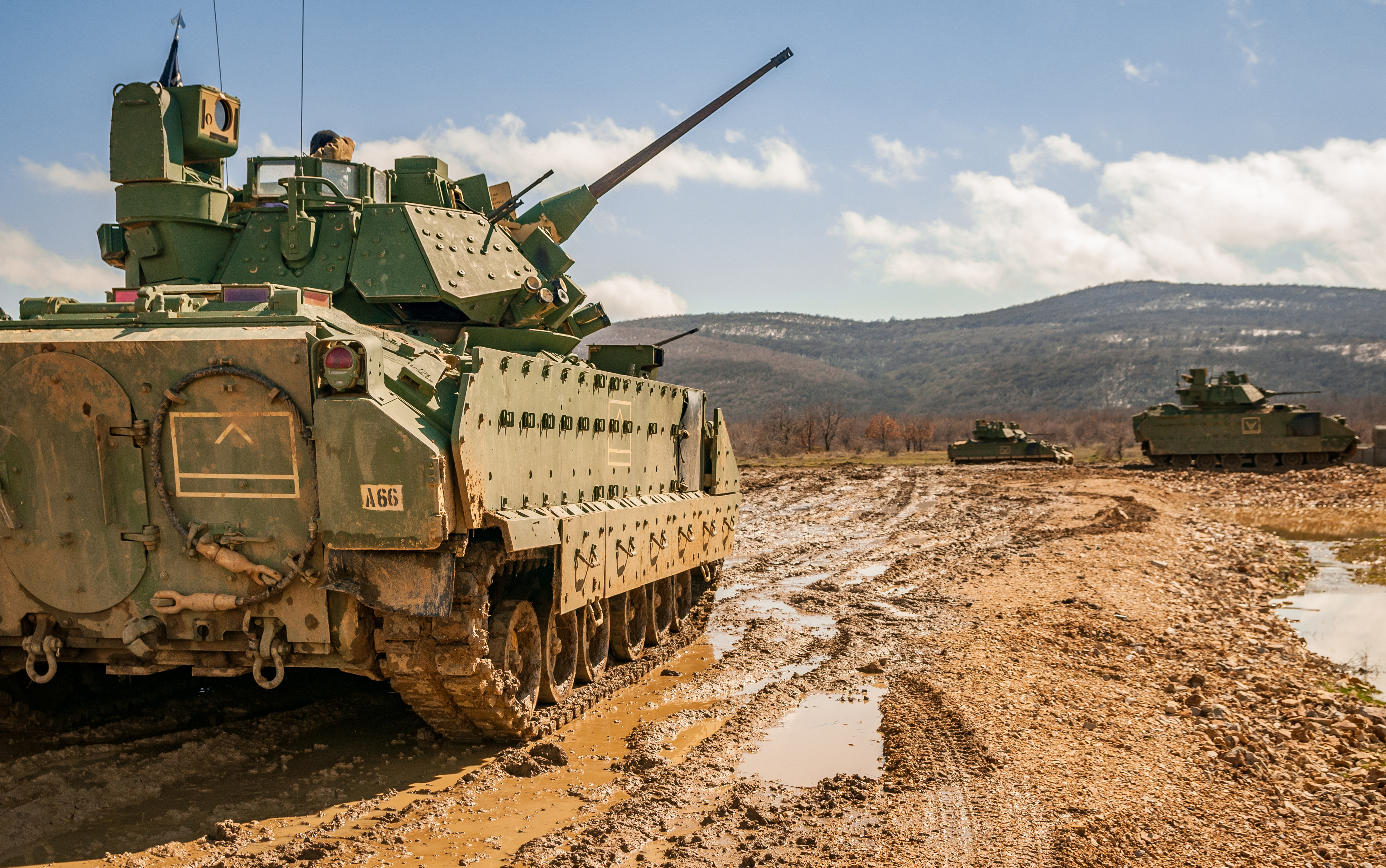 Defense Department
HUNTSVILLE, Ala. — The Army's push to ensure that it has an adequate number of repair parts to support its units on the battlefield is "coming together," according to the service's top logistician.

Gen. Gus Perna, commander of Army Materiel Command, has publicly stated that the supply chain had "atrophied" because the service had not been heavily using certain equipment such as Abrams tanks and Bradley fighting vehicles for much of its counterinsurgency operations over the last 16 years. Now, the service is gearing up to fight in a variety of domains and environments, and it must prepare its equipment for new operations.

"We stopped using ... the combat systems," he said during an interview March 28 at the Association of the United States Army's Global Force Symposium in Huntsville, Alabama. "So the demand went down, the money to resupply the supply system had reduced because we weren't selling product. We had the wrong things on the shelves."
Additionally, the service "didn't have a good forecast of the future demand," he noted. "We didn't connect the training optempo increasing and the requirement for the supply chain."
Over the last year, AMC has been working to rectify the issue by ensuring that its ground combat systems have the necessary parts available at the brigade level, he said.

The service first zeroed in on improving the availability of parts for systems that were being deploying to national training centers, Europe or Korea, he noted.

"We made sure that they had priority in repair parts," he said. "We enabled them to keep high readiness rates."
The command then "changed the algorithm" for how it stocks repair parts, he said.
"We've dissected every piece of equipment we have and we've determined who owns the exact requirement for the repair part — whether it's me and the Army or the Defense Logistics Agency. And then we've taken that, we've determined whether or not we have a contract for that part and then we've connected that to industry," he said. "I think by this summer there will be a direct correlation to our readiness."
Now, the service is turning its attention to improving the supply chain for its combat aviation brigades, he said, which was the second priority because "their demand has been consistent."

"We've been flying helicopters for years now, whereas we had parked the [ground] combat systems," he said.

Going forward, Army Materiel Command must also participate in the process for developing new platforms, he noted. The Army in October formally announced its intention to establish a new Futures Command geared towards modernizing the force.

Perna said AMC is working with the newly formed cross-functional teams, which are designed to pursue the Army's top modernization priorities under the new command, to ensure that future systems have a "mature" supply chain that is "ready to go so we don't do this again."

The intention is to have the necessary repair parts ready and available when the new equipment is fielded, he noted.

"We get in early in the process. We make sure we talk about things like ... equipment reliability," he said. "We talk about components versus numerous parts … and then we define what we think the requirement will be for repair parts."


Topics: Army News, Defense Department, Logistics and Maintenance