Army Official Outlines Plans for Future Tactical Network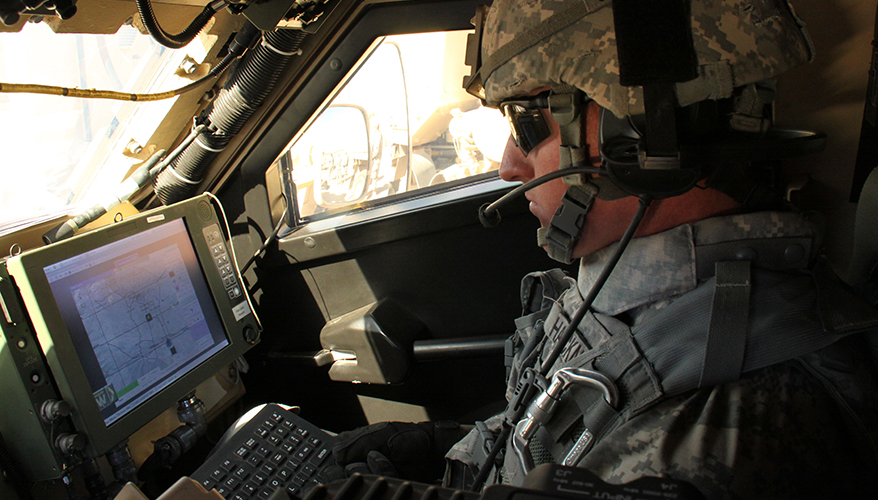 Photo: Army
HUNTSVILLE , Ala. — As the Army moves forward with its plan to revamp the tactical network, the service is looking to use its current Warfighter Information Network-Tactical as a baseline for future capabilities, according to a leader of the initiative.

"It establishes a foundation. But it needs to be modernized, it needs to be augmented with capability that gives us enhanced, multiple means of network transport," Maj. Gen. Peter Gallagher said in an interview March 27 at the Association of the United States Army's Global Force Symposium in Huntsville, Alabama.
Gallagher heads the network cross-functional team, which is one of several teams the Army has created to focus on the service's top modernization priorities.

"We don't necessarily need to do a wholesale replacement of WIN-T," he said. "WIN-T … gives us kind of a foundation of an internet protocol-based transport network."

The Army announced plans to halt procurement of WIN-T increment 2 last year and shake up its tactical networking system strategy as critics highlighted the system's long setup time and vulnerability. The service's new strategy, which was submitted to Congress earlier this year, states the Army's intention to halt programs that do not meet requirements, fix programs needed "to fight tonight," and pivot to improve its systems, Gallagher noted during remarks earlier this month.

The service is discussing possible "game-changing solutions" for the network, he told National Defense. The goal is to have "continuously adaptable solutions" that would allow the Army to conduct dynamic routing and workarounds when adversaries shut down aspects of radio wave spectrums.

"We want to have solutions where the network is much more autonomous, much more dynamic [and] can use all available spectrum," he said. "We're not looking for a wholesale replacement of one solution. ... It's how do we augment and modernize and put the capability where we need it most as an extension of this internet protocol-based network foundation."

Moving forward, the service is looking to potentially have "capability drops" in three to five-year cycles that would allow the Army to implement upgrades when new technologies are ready, he noted. The service plans to use feedback from industry and has already been gathering input, he said.

"In terms of what we can put in the network, it really depends on how mature some of these products are," Gallagher said.

One of the technologies the service is examining is the Defense Advanced Research Projects Agency's low-Earth orbiting satellites and other capabilities, which may be ready for demonstration in 2021 or 2022, he said.

"It's a couple years out, but it could be game-changing in our network transport. So we're watching that pretty closely," he said. "We are going to be ready, I think, by 2021 to possibly get some game-changing transport capabilities a chance based on what the science-and-technology partners can deliver."

Right now, the Army is working on "quick-win" solutions for the network while also examining potential future capabilities, Gallagher said. This includes the integrated tactical network, which leverages existing efforts such as radio programs, the Nett Warrior Future Initiative program, and non-developmental items and commercial-off-the-shelf items used by Special Operations Command.

"We're looking at adjusting the security boundary to do a secure but unclassified environment where it makes sense," he said. The service has already been experimenting with this concept with a battalion from the the 82nd Airborne Division.
Over the next 18 months, the service will assess the integrated tactical network at the brigade level, he said.

The Army will be "seeing how this advance networking waveform and some of these solution sets actually scale to an infantry brigade," Gallagher said. "Then we're going to install and characterize some of these solutions on Stryker platforms and heavy platforms and really see, can we in short-term make some immediate fixes to our ability to fight tonight?" he added.
Topics: Army News, Battlefield Communications