Army National Guard Calling for More Apaches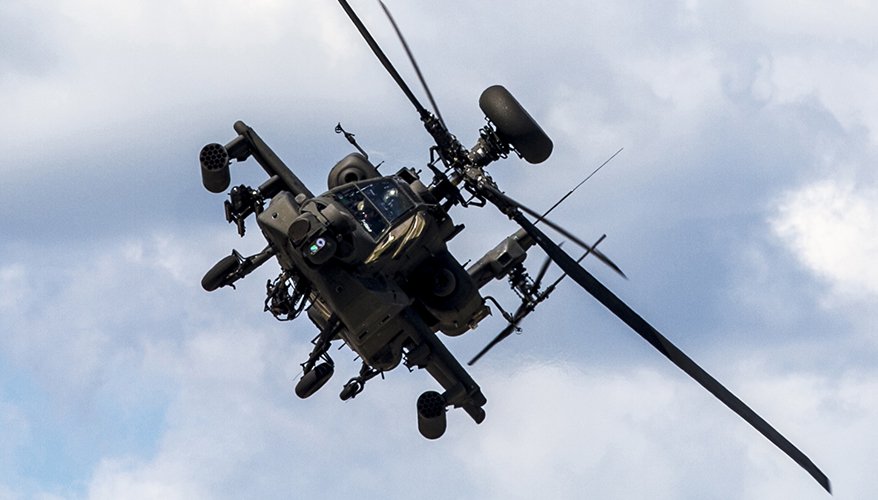 A Utah National Guard AH-64 Apache Helicopter takes off from Grayling Army Airfield
Photo: Army National Guard
The Army National Guard is looking to increase the number of Apache attack helicopters per battalion after the force level was reduced by top decision-makers earlier this year, according to a service official.
The Army announced in January that it had decided to keep four out of eight National Guard Apache battalions, a change from the 2014 Aviation Restructuring Initiative that originally called for ridding the Guard of all of these units and transferring the 192 helicopters to the active component.
As part of that decision, the Army determined that each battalion would have 18 helicopters rather than the standard 24. But Brig. Gen. Rob Moore, special assistant to the Guard director, said in a March 16 interview the reserve component has asked to have the six aircraft added back in.
"I think [the Army is] evaluating it right now," he told
National Defense
. "We haven't been given the 'no,' yet. It's still being analyzed, but hopefully they'll say yes."
The service had decided to keep the four Apache battalions in the Guard after it was provided as an option by the National Commission on the Future of the Army.
Moore noted that the Guard needs a full set of aircraft in order to maintain the same capability as the active Apache units.
"There's some math behind why there's 24," he said. "They're very complex aircraft, very, very lethal aircraft. So you have to take into consideration [that] some are down for maintenance and whatnot, and some have to be used to train."
Sustainment and training activities "consume some of those airframes, and so for us to be at the same capability level as the regular Army we need the same number of aircraft, because we're going to be flying the same missions," he added.
The National Guard Association of the United States had announced in January that the four remaining battalions with Apaches would include: the 1st Attack Reconnaissance Battalion, 130th Aviation, of North Carolina; the 1st Attack Reconnaissance Battalion, 151st Aviation, of South Carolina; the 1st Attack Reconnaissance Battalion, 149th Aviation, of Texas; and the 1st Attack Reconnaissance Battalion, 211th Aviation, of Utah.
Topics: Army News, Aviation, Defense Department