Researchers Use DNA to Thwart Biological Threats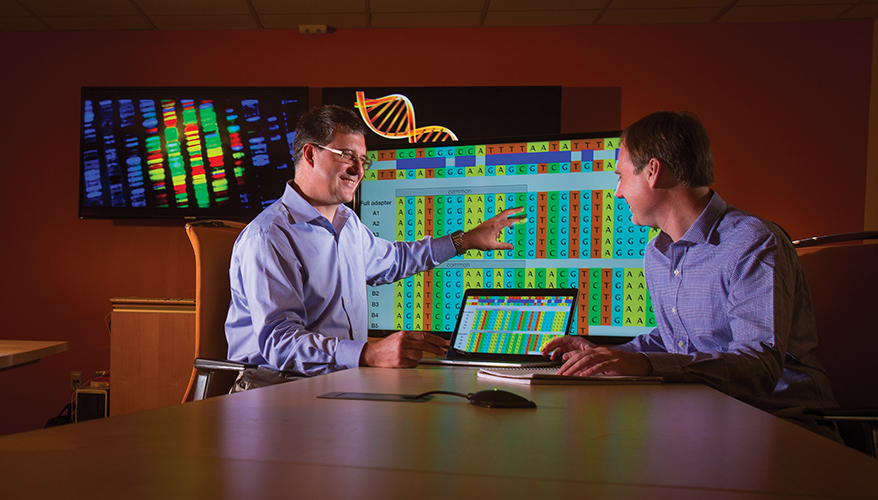 Photo: Univ. of Maryland
Biologists at the University of Maryland are working on software that will improve the detection of harmful microbes and bacteria in DNA.
The university's Institute for Advanced Computer Studies is working with the Fraunhofer Center for Experimental Software Engineering, Signature Science LLC, ATUM and Macromoltek to develop technology that can accurately detect potentially harmful pathogens in DNA sequences, said Todd Treangen, an assistant research scientist at the University of Maryland. These risks may lead to biological threats and bacterial viruses, he said. The project is managed by the Intelligence Advanced Research Projects Activity, and the Maryland researchers are subcontracted to Signature Science, according to a news release.
"IARPA is interested in this. Their role here is to help prevent the accidental or intentional creation of a biological threat," Treangen said.
Although this software has the potential for multiple applications, it could be used by DNA screening companies that create custom microbes, such as Ginkgo Bioworks, he explained. The current screening process used by these companies is a "good starting point," he said.
"It's not specific enough to capture all the nuances of things that could be contained in one of these sequences," he added. Rather, it only provides a "broad-brushed picture" that is limited to indicating a pathogen has the potential to cause harm.
Providing more specific information requires meticulous and time-consuming examinations, he noted. The software being developed through the project is expected to make this process more efficient and effective, which is important because the volume of custom DNA orders has "gone up tremendously," he said. Researchers are examining short DNA fragments that can be as small as 100 to 200 nucleotides, he added.
The program officially began in the summer of 2017 and is scheduled to run for four years under the present contract, Treangen said. Participants will undergo their first "check in" at the end of 2018 and have initial results and metrics of their work.
"By the end of the four years, we hope to have a solution that we can say has provided a significant increase in the sensitivity or accuracy of DNA screening technology," he said.
Topics: Research and Development, Science and Engineering Technology