Navy Commander Urges Industry to Help Speed Up Software Development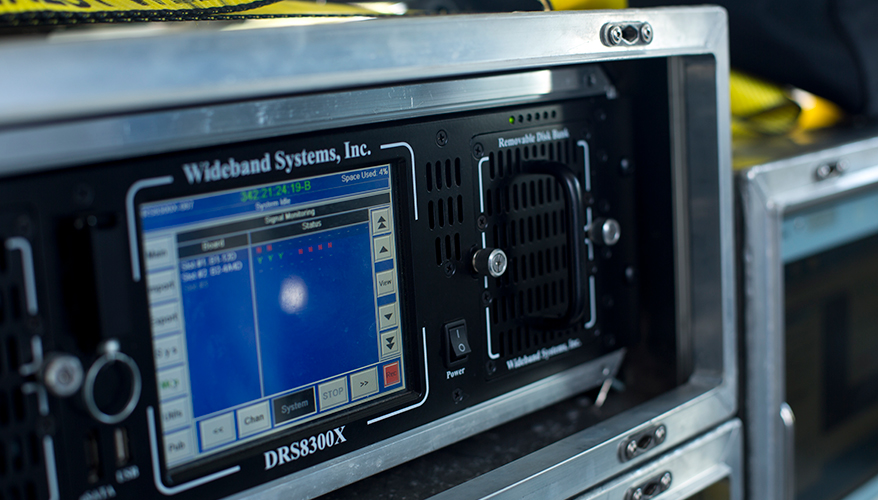 A telemetry system is set up prior to a Rolling Airframe Missile (RAM) launch aboard the USS Pearl Harbor.
Photo: Marine Corps
SAN DIEGO — The Navy's Space and Naval Warfare Systems Command is making major investments in cybersecurity technologies and exploring alternative contracting options to get capabilities to the fleet faster, its commander said Feb. 6.
"We are looking to move out and to use the entire width of the road in acquisition," said Rear Adm. Christian "Boris" Becker during a keynote speech at the annual WEST conference in San Diego co-hosted by the Armed Forces Communications and Electronics Association and the U.S. Naval Institute.
Becker encouraged industry to come to the service with suggestions and ideas for how to equip its sailors with cutting-edge technologies via other transactional authorities, cloud computing and other strategies.
"If it's legal [hurdles that are hindering progress], I want to know about it," he said. "If there's a regulation hurdle, I want to know what that regulation hurdle is. If there's a policy hurdle, I want to know what that policy hurdle is."
SPAWAR is making investments to improve its information warfighting capabilities. In fiscal year 2017, over $5 billion went to industry for network capabilities and related efforts across the command. Nearly a third of its overall budget went to small businesses, Becker said.
The Navy is investigating how to more effectively use other transactional authorities, and is working to implement commercial cloud capabilities to better manage its personnel data. The intent is to develop "a 21st century architecture from an architecture that, today, has somewhere north of 50 databases," Becker said.
In particular, SPAWAR needs to more quickly acquire capabilities that enable cyber resiliency, he noted.
"When was the last time somebody shot at us or took action against us in some way on the network battlefield?" he asked. "Odds are it was about 15 seconds ago. What happens when that is as successful as a strike against one of our ships? ... Are we going to be ready, will we be resilient and be able to move through that? The answer is, we better be."
The command must work with industry to help speed up the acquisition timeline for software systems, Becker said.
"We look at a calendar that spans more than two years [for] software applications. Is that OK? Hint, no," he said. "We've got to figure out how to move at the speed of a clock for delivery applications."
Becker noted that it takes about the span of a weekend to develop an app for an Android device or iPhone, and another two or three days to integrate it into an application store. The Navy needs to be able to deliver a capability securely "at the speed at which the fleet needs it, measure in days, maybe hours — not in fiscal years," he added.
Topics: Navy News