Official: Special Operators Must 'Reinvent' Themselves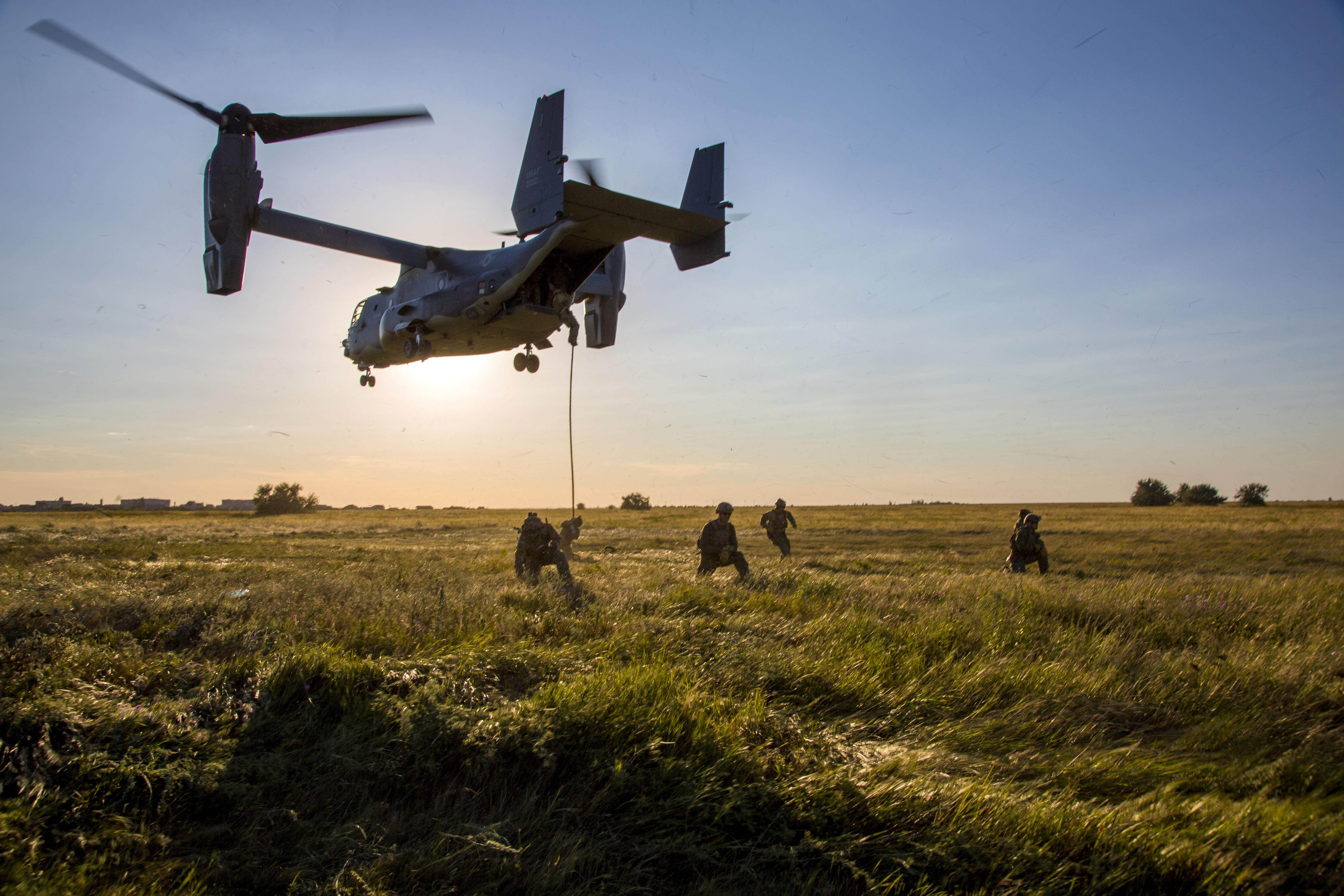 U.S. Naval Special Warfare Command operators establish a security perimeter during a fast-rope training exercise.
Defense Department
Special Operations Forces must "rediscover and reinvent" themselves to adjust for the increasing ability of near peer competitors, according to a Defense Department official.
Mark Mitchell, principal deputy assistant secretary of defense for special operations and low-intensity conflict, said Feb. 28 special operators will not always have technological advantages over their enemies and must be prepared for a "great power competition."
"Russia today is not the Soviet Union and China today is not the China of the 70s or 80s," he noted at the Special Operations-Low Intensity Conflict Symposium and Exhibition in Arlington, Virginia sponsored by the National Defense Industrial Association. "There are many ways in which [these nations] are much more integrated into the international security architecture and the economic systems while also trying to manipulate and undermine it."
The National Defense Strategy also notes that competition will occur in areas "short of open warfare"; the United States will need to compete in areas such as cyber warfare and industrial espionage, he said. Adversaries have acquired advanced capabilities such as advanced computing, big data analytics, artificial intelligence and autonomous systems, he noted.
Rapid technological advancements change the character of war, he said, and the United States must adopt new capabilities quickly to adjust.
For instance, the United States must adjust to adversaries' use of social media, he added.
"Our understanding and analysis of publicly available information has the potential to provide significant impact at the tactical, operational and strategic level if we can leverage it … at the speed of relevance," he said.
Special operations forces are the "epitome ... of lethal force," he noted, but must evolve to counter these increasing capabilities and reduce its dependence on expensive solutions, such as costly intelligence, surveillance and reconnaissance platforms.
Topics: Acquisition, Special Operations, Special Operations-Low Intensity Conflict, Strategic Weapons