DHS Seeks Large Buy of Border Security Technology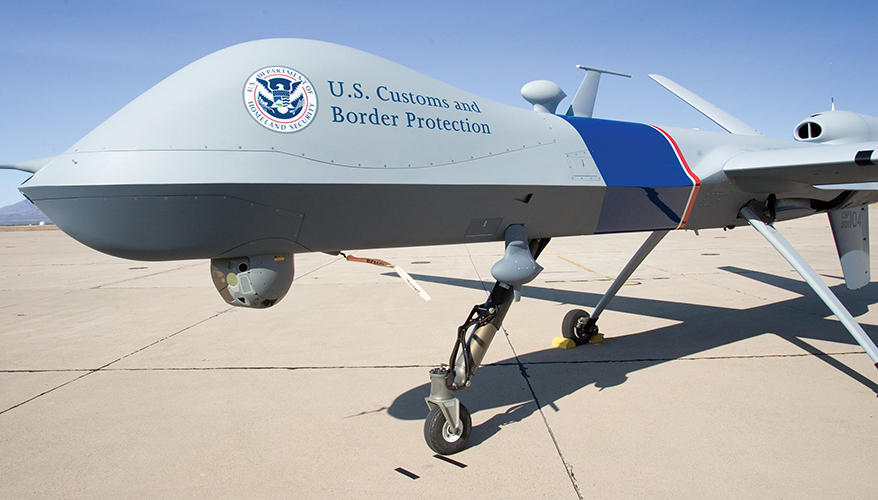 MQ-9 Reaper
Photo: Customs and Border Protection
The Department of Homeland Security is requesting more than $2.2 billion in fiscal year 2019 for "high priority" investments in border security equipment and infrastructure to thwart illegal border crossings.
About $1.6 billion would go toward new border walls; $183 million for aircraft and other aviation assets; $149 million for border patrol stations, vehicles and radios; $182 million for surveillance technology such as towers, radars, cameras and other sensors; $107 million for road improvements; and $44 million to recapitalize "non-intrusive" inspection equipment at ports of entry, according to a DHS fact sheet.
"These funds are in addition to the 2018 budget request of $2.6 billion for these activities, as well as an additional $15.56 billion the administration is seeking in 2018 for border security as a result of the congressional [budget] caps deal" that would allow for increased discretionary spending, it said.
Lawmakers and the White House are pushing for a bipartisan deal on immigration which could shape future spending. As of press time, an agreement has yet to be reached.
The Trump administration's plans, if implemented, would be a boon for contractors, analysts said.
"There is a huge industry in the United States that will stand to benefit from the government contracts that are being dispensed in order to fund this huge expansion in border security," David Bier, an immigration and border technology expert at the Cato Institute, said in a podcast.
That includes companies that produce drones and advanced sensors, said Matthew Feeney, a policy analyst at Cato who works on issues concerning the intersection of new technologies and civil liberties.
"This surveillance capability is what [Customs and Border Protection] are very interested in, and it's something that the current administration and its allies on Capitol Hill have also expressed a desire to expand," he said.
"It's of course not just these kind of big Predator drones" that General Atomics builds that are already in use by CBP, he added. "DHS is also interested in smaller drones that they would like to see outfitted with facial recognition technology." The department has already issued solicitations to industry in this regard.
Additionally, President Donald Trump has called for building a massive wall along the U.S.-Mexico border. Companies have already submitted prototypes.
"You're talking about something that will cost $24 billion to build out over the 1,000-plus miles of border," Bier said. "A lot of companies stand to benefit."
Bier and Feeney questioned the efficacy of these technologies and expressed concerns that they could threaten civil liberties.
Topics: Budget, Homeland Security