Budget Uncertainty Affecting Navy Maintenance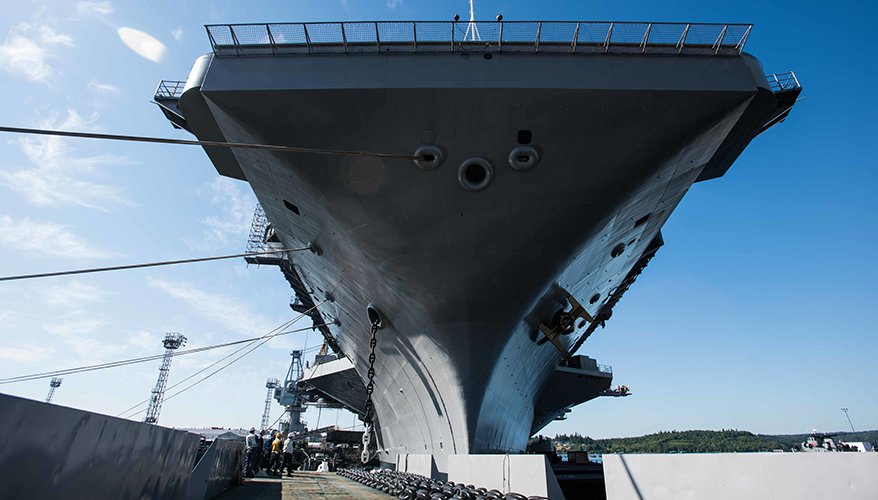 Photo: Navy
Continued budget uncertainty caused by political gridlock on Capitol Hill is taking a toll on the Navy's maintenance plans, said the chief of naval operations Feb. 1.

For the first four months of fiscal year 2018, which began Oct. 1, federal agencies have been funded through continuing resolutions, which freeze spending at the previous fiscal year's levels and hinder the Defense Department's ability to start new programs and activities. This is having a negative effect on the Navy's maintenance activities which require advanced planning to execute, Adm. John Richardson said during remarks at the Heritage Foundation, a Washington, D.C.-based think tank.
"Maintenance might be one of the things that takes one of the biggest hits" because of Congress' inability to pass full-year appropriations bills, he said.

"Deep maintenance on a Naval vessel, that's a big undertaking," he added. "It requires planning, it requires anticipating. You got to get started on that early to do it right, to get the highly appropriate workers [and] to buy the appropriate material."

Not only do CRs disrupt planning cycles, they can also increase the cost of materials and cause turmoil within the civilian workforce, he noted.

"Workers are very difficult to hire and some of the [most] talented workers say, 'I'll tell you, this is just too volatile for me and I'm going to go someplace where it's a little bit more stable,'" Richardson said. "A lot of that talent leaves the workforce and they may not come back. It's really starting to have a toxic effect."

Budget uncertainty also degrades the industrial base and has strategic consequences for national security, he added.
The latest continuing resolution is set to expire Feb. 8. If lawmakers cannot reach a budget agreement and pass a full-year appropriations bill by then, they will have to pass another CR or force a government shutdown for the second time in recent weeks.
Meanwhile, Richardson said the Navy is looking to support the Pentagon's new national defense strategy, which was released in January.

That is "centered on three major lines of effort which are: to build a more lethal force, to continue to strengthen our alliances and even attract new partners, … and then to look to … reform the department in terms of the way that we do our business," he said.

In pursuit of those goals, the service is working to build a larger fleet, he noted. The Navy has said that it needs 355 ships to meet its strategic requirements. Another aim is to equip vessels with technologies that would increase their capability in a cost-effective way, he added. Such systems could include directed energy weapons and high-powered microwaves.
Topics: Navy News, Maritime Security, Budget