Army Aims to Build Robotic Combat Vehicle Prototypes Around 2021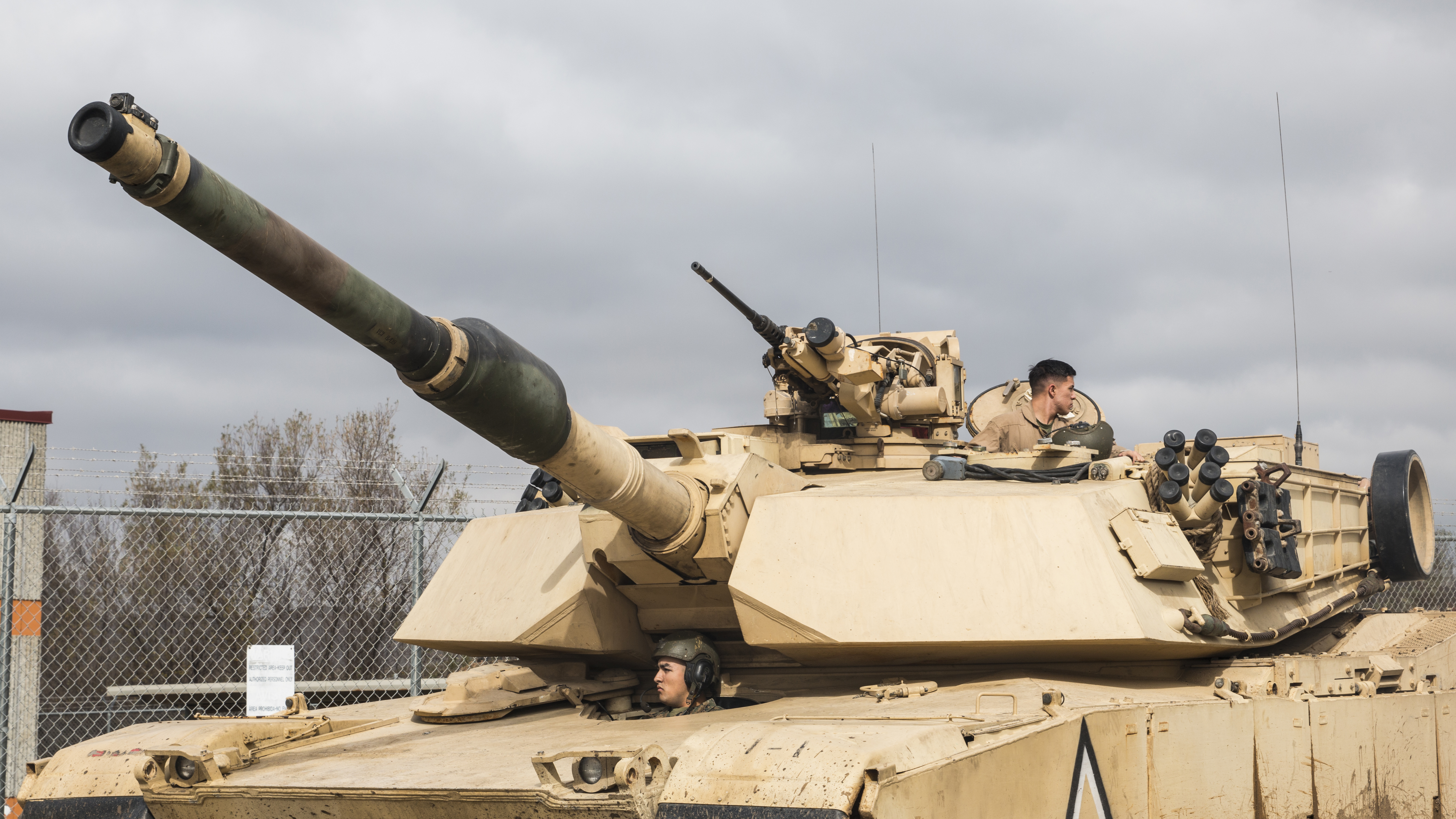 The Army is looking to upgrade its ground systems such as the Abrams tank (shown here).
Public Domain
The Army is pursuing plans to develop a fully autonomous combat vehicle and hopes to build prototypes for experimentation and testing between 2020 and 2021, according to a service official.

The service has a draft predecisional capability development document that could be shared during a potential industry day this spring, said Col. William Nuckols, director of Training and Doctrine Command's project office for maneuver robotics and autonomous systems.
While the service is still solidifying its concept and decisions for the robotic combat vehicle, it envisions possibly having an unmanned system that will deliver the decisive lethality and works with a new manned vehicle, he noted. Nuckols told National Defense that the autonomous platform has the potential to be smaller and lighter.

"Robotic combat vehicle very well could be a 25 to 28 ton tank without soldiers in it," he said. "So with a 120 mm cannon. And that could be the decisive lethality component. It could also be a much smaller, lighter vehicle that simply is tasked with finding the enemy and then decisive lethality is delivered by some other means. And it could be both."
However, plans to build prototypes for experimentation could be moved up to between 2019 and 2020, he noted. Following this, the service aims to build a small number of purpose-built prototypes. The systems may move straight into procurement "if they're adequate and we have confidence, and the soldiers have confidence in them," he said.
Having a smaller combat platform is also likely to be less expensive to sustain, Nuckols added.

"You don't have to account for the human factors and the force protection and everything else necessary for having a manned vehicle," he added. "Not to mention, your sustainment costs will be significantly less because it is smaller and lighter."

Nuckols noted the service has been "meddling" with this concept since the days of Future Combat Systems, referring to a major effort to integrate these capabilities and develop a family of vehicles that was cancelled in 2009.

"Until we actually start doing it and putting some of these capabilities in the hands of our soldiers, we're not going to learn, we're never going to move forward," Nuckols said.


Topics: Emerging Technologies, Land Forces, Robotics, Research and Development